The Weather Channel loses its L-bar in graphics update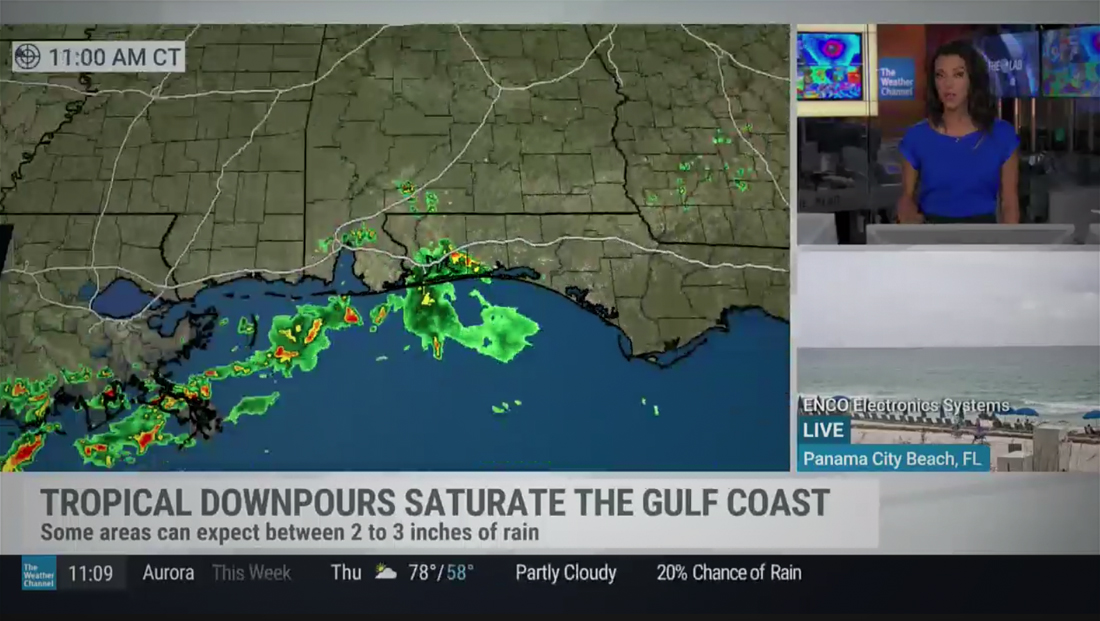 The new look now features a reworked lower third banner that the network can fill with a headline on the first tier, along with a second tier that offers additional information that uses a vertical animation effect to change out text frequently on the national feed.
As part of the update, The Weather Channel also ditched its more distinctive Akko font in favor of a condensed typeface that, in many ways, is more in line with the font its logotype.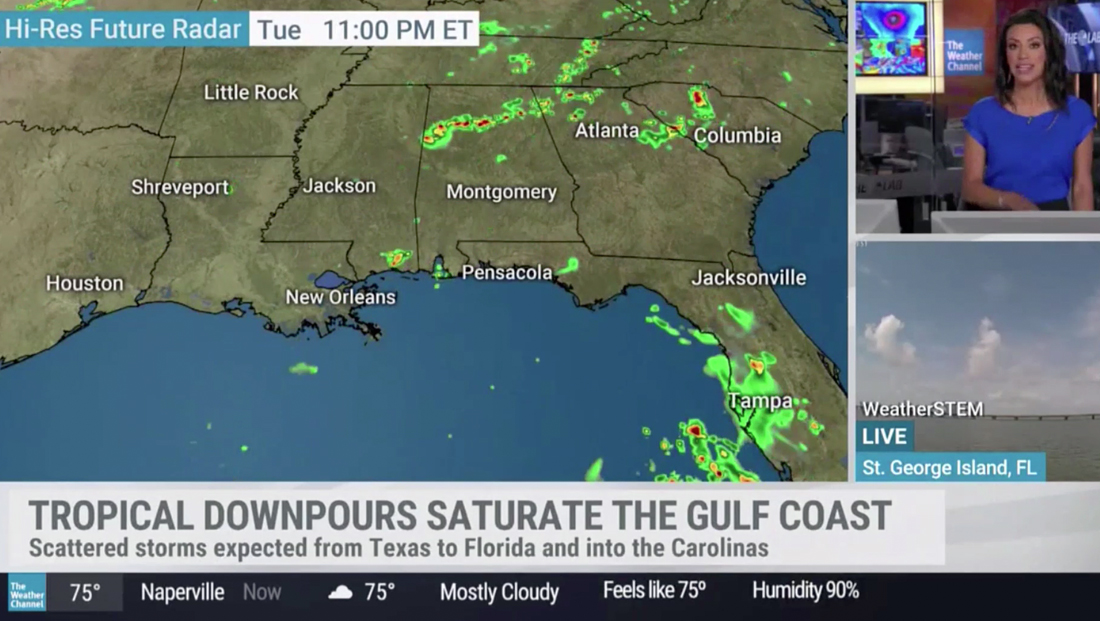 Below this is a tiny version of the network's logo — displaced from its more prominent place next to the lower third — next to a new bar that is designed to display "all the national and local currents, forecasts and alerts that we are known for…" according to the network.
The network notes it "all the national and local currents, forecasts and alerts that we are known for will still be at the bottom of the screen
The content in this part of the screen is typically piped in locally by cable and satellite providers using the WeatherStar or IntelliStar technology the network provides — with the latest versions of the platform being able to provide "hyperlocal" forecasts and conditions that's unique to specific towns or regions rather than the entire market.
The system then overlays the localized text, as well as animation and graphics, over the national feed, creating a cohesive look that blends the network's live programming with local data and conditions.
During normal live programming, the lower bar features the current time and temperature to the far left as well as a blend of current conditions and forecasts using a combination of text and iconography.
When a major weather threat hits a region, it can be switched to feature a red banner along with a more traditional ticker relaying current information and safety tips.
This lower bar also runs throughout commercial breaks during most live programming.
It's worth noting that the network, at least during its rolling "Weather Channel Live" programming blocks, now frequently uses a three-box layout with a large box occupying roughly the left three-fourths of the screen and two smaller boxes stacked on the right, which interestingly creates a look that's similar to an L-bar.
The boxes can be used to show talent, live video feeds, maps or other graphics.