The Weather Channel loses its L-bar in graphics update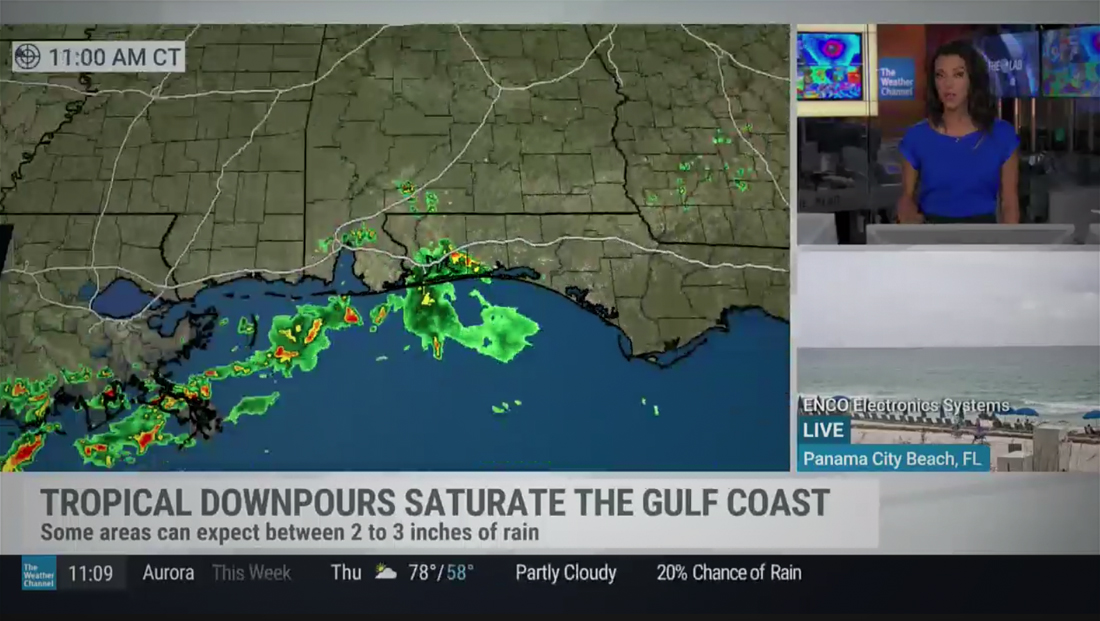 The Weather Channel has rolled out a series of graphics updates.
The most notable change is the elimination of the "L-bar" — the block of graphics that framed part of the network's main video feed during much of its programming.
Technically a "flipped" L-bar — the sidebar was on the right meaning it wasn't a true "L" shape — the element, at least in its most recent form, was introduced in a 2013 on-air overhaul lead by Trollbäck + Company.
Now, the L-bar is gone from live programming.
Instead of the L-bar taking up a good chunk of on-screen real estate, the network now runs what's essentially an enhanced "ticker" below its lower third.
In a statement to NewscastStudio, The Weather Channel notes, "The updated design allows videos to show up larger, allows for content to be more immersive and simplifies the screen to let viewers focus on the information we are providing."