The new 'ExtraExtra' logo design gives you twice what you asked for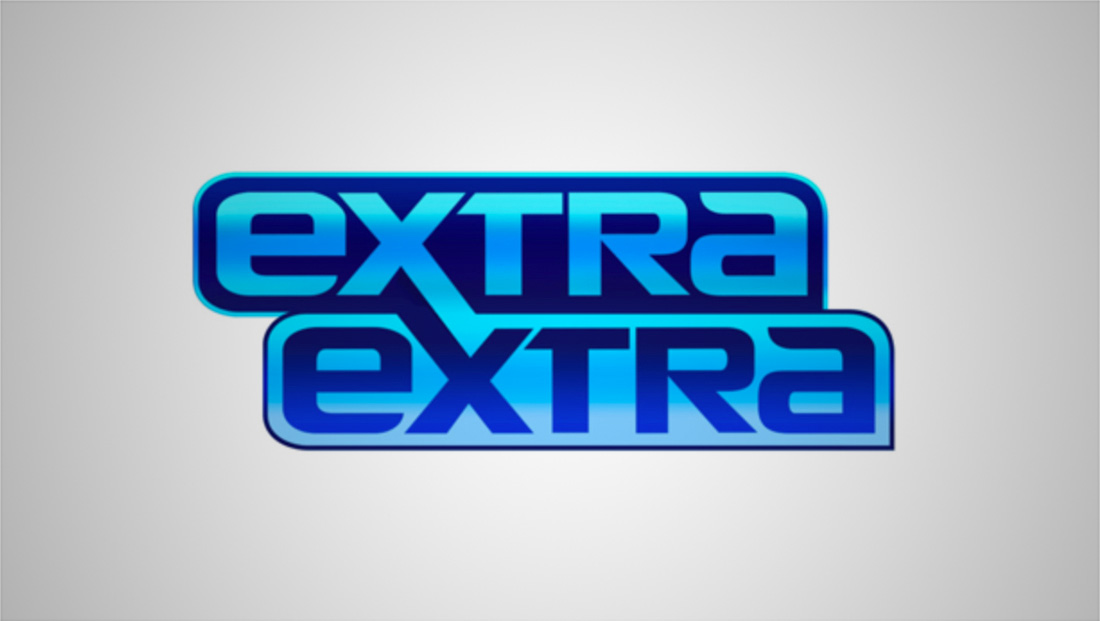 No, that's not an echo you're hearing. As part of a multiple changes in the syndication entertainment TV show world, the show formerly known as "Extra" is becoming known as "ExtraExtra."
The show formerly known as "Extra" also lost its host, Mario Lopez, to "Access Hollywood," which is undergoing a rebranding of its own.
Meanwhile, "ExtraExtra" will now be headlined by former "Access Hollywood" host Billy Bush, in his first TV job since the infamous tape of him and Donald Trump led to his ouster at NBC.
For its new host, the show is not only getting the doublespeak camel case new name, but also a new logo.
Although the show has been throughout numerous logo designs over the years, it has typically put an emphasis on the letter "X" — and now, with two "X"s, it's twice the emphasis.
However, instead of making the "X"s a different color, as has been common in the past, the show opted instead to use the lower right "leg" of the first "X" to bleed into the brighter blue box that contains the other "Extra."
On the other hand, the "X" in the second how connects to the container above it in a similar way — but with its upper left "arm."
The color scheme of the new logo is still in the blue family, but uses gradients that blend royal blue with a bright, almost electric shade.
In addition, the double logotype is now set in custom draw lettering that uses lowercase "e"s and "a"s — which are essentially flipped versions of each other.
The "ExtraExtra" promos also continue the show's longtime use of the audio signature of voices chanting "extra extra" — which were in place even before the show switched its name.
The name "Extra" has obvious connotations to the newspaper industry's practice of putting out an "extra" edition for a major breaking news story.
When such editions were printed, newspaper sellers would often, at least according to popular lore, yell "Extra extra! Read all about it" to encourage passersby to buy a copy.
The latest in design, production and engineering
Subscribe to NewscastStudio for the latest delivered straight to your inbox.