CNN creates cluttered list of Trump's G7 lies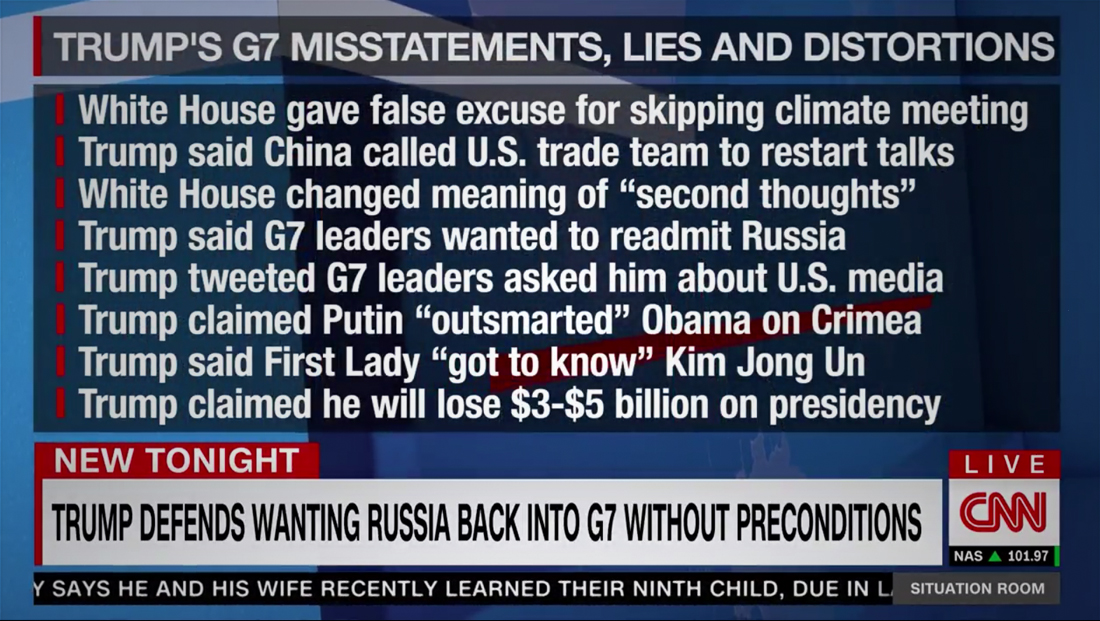 During CNN's "Situation Room" on Monday, Aug. 26, 2019, Jim Sciutto joined anchor Wolf Blitzer to cover Donald Trump's string of misstatements, lies and distortions at the G7.
Accompanying the report was a fullscreen graphic cluttered with eight bullet points.
The result was a text-heavy graphic that was, likely on purpose, a bit overwhelming.
By our count, the bullets used almost 70 words — that total rises to about 76 if you include the headline at the top and 87 if you include the banner lower third.
The total word count will rise even further if you include the ticker and other ancillary text appearing on the screen.
It was a bit disappointing that CNN didn't leverage one of its many massive video walls to display the list — sort of like MSNBC anchor Nicholle Wallace's "attack list" and Rachel Maddow's "departure board" (that was dropped because it got too unwieldily).