'Kelly Clarkson' promo flashes back to young chatterbox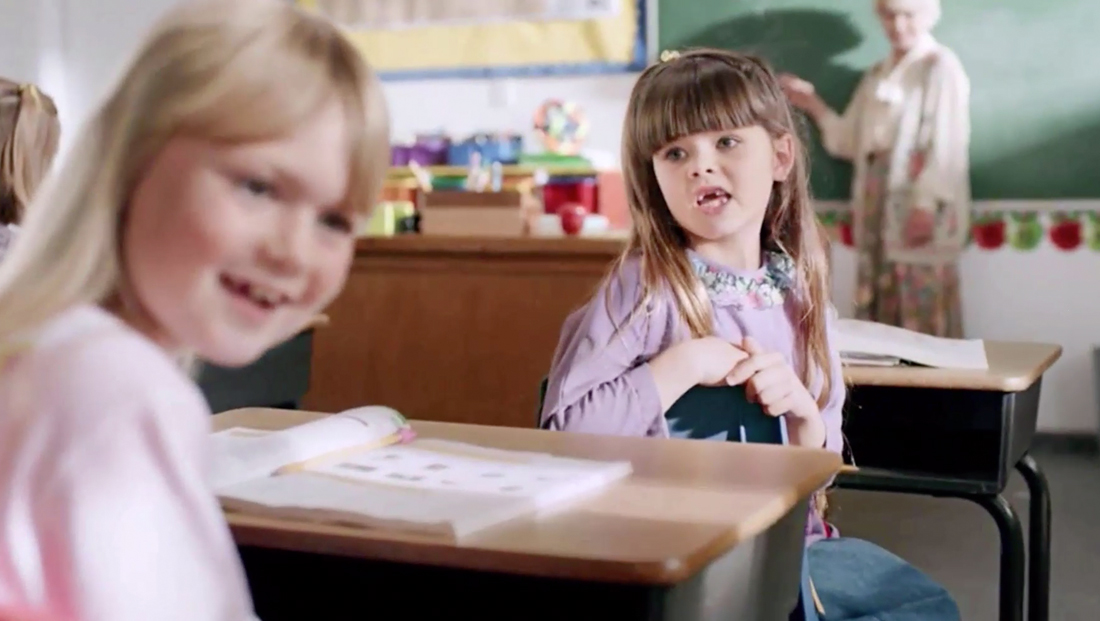 Continuing with the "there's always been a 'Kelly Clarkson Show'" theme, another promo for the syndicated talk show approaches the idea in a different way.
It starts with Clarkson on camera.
"So when I was a little kid, my best friend used to say 'Kelly you talk sooo much it's like every day is 'The Kelly Clarkson Show','" says Clarkson as two girls recreate a supposed real life exchange in a classroom — complete with her "friend" mouthing the words along with Clarkson's voiceover.
The version of the promo shown here includes a customized tag for WMAQ, the NBC O&O in Chicago that will carry the show come this fall.