Des Moines station unveils new set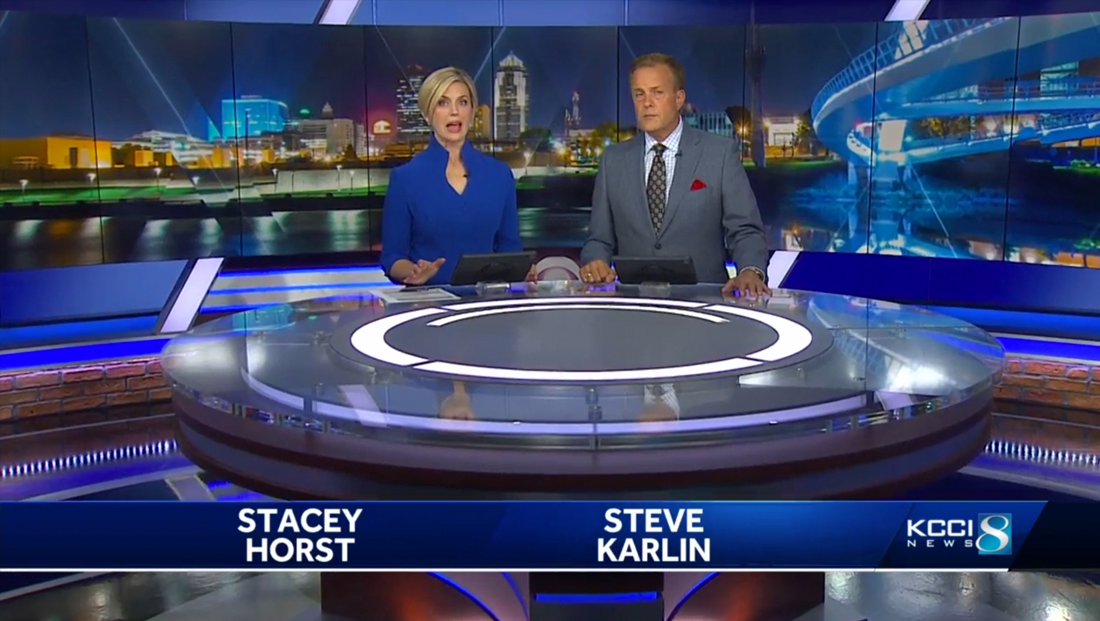 Hearst's CBS affiliate in Des Moines, Iowa, has unveiled a new set from Z Space Creative.
KCCI's new look features a 9×1 video array behind the round anchor desk and incorporates multiple nods to its network affiliation with CBS — including a dimensional CBS eye installed camera center between the two anchor positions as well as framed logos and even a mini reproductions of the famous Walter Cronkite era map to the far left.
If the TV your looking to buy is out of stock blame our new set #wowzer pic.twitter.com/efYTcBBff1

— Kurtis Gertz (@KurtisGertzKCCI) September 3, 2019
The set also builds upon the Hearst "diagrid" look with sharply angled elements created from backlit material, frosted glass and a solid blue finish.
In addition to the main video wall, a flexible standup areas includes two landscape mounted panels and the set features a 3×3 installation near the working weather center, which itself is stocked with a variety of monitors and a presentation pod with its own large screen.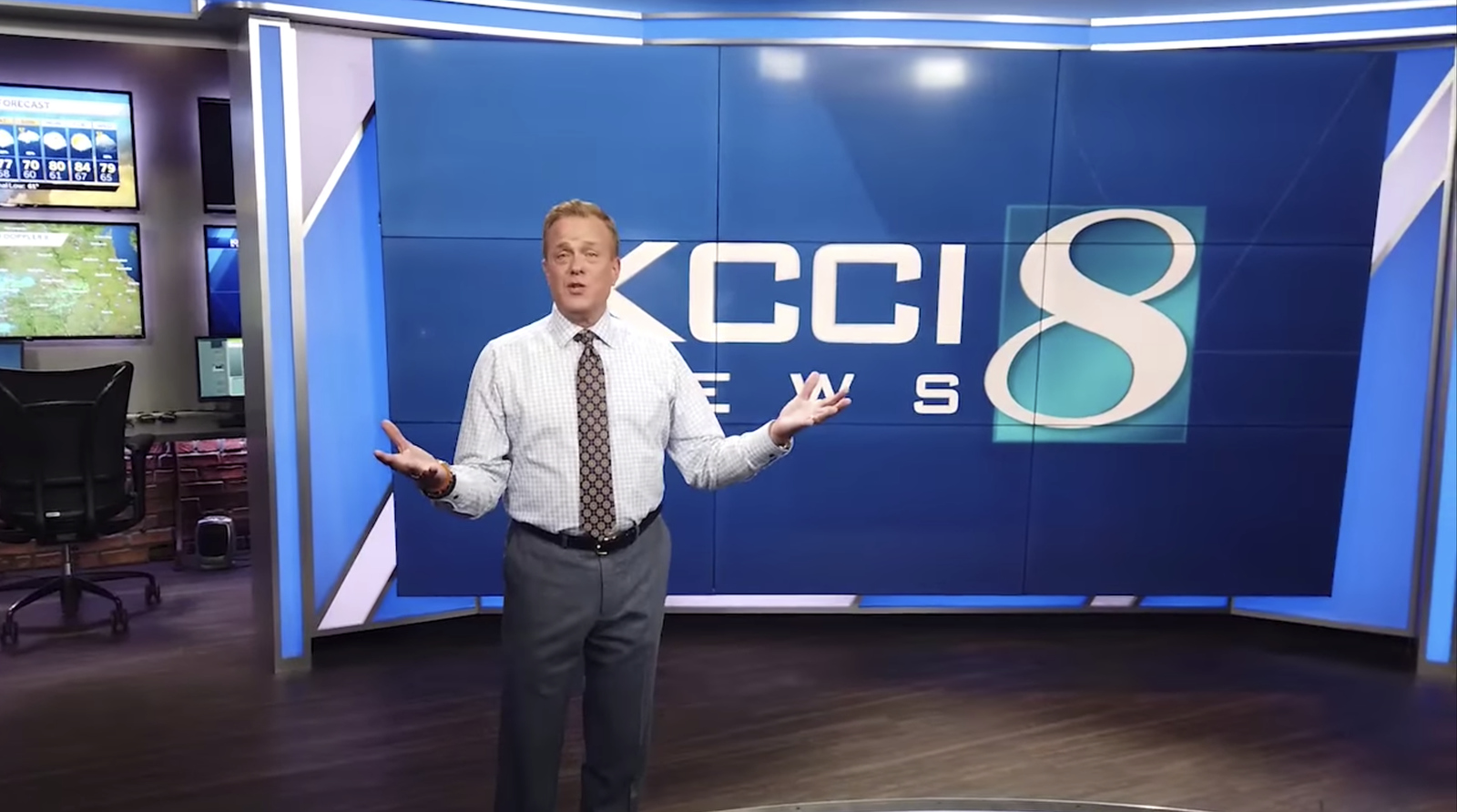 Other elements include silvery lighted reveal lines, faux brick and internally lit columns and headers.
Primeview provided the display technology on the set.