'Chicago's Very Own' celebrates 25 years of waking people up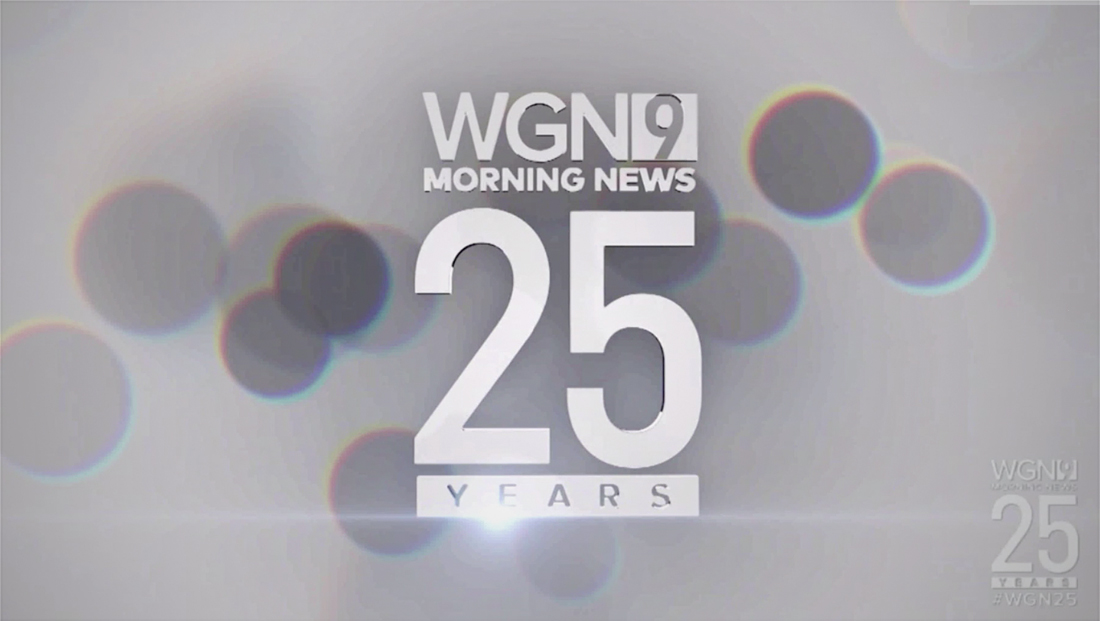 WGN marked the 25th anniversary of its iconic and quirky morning news with a primetime special Tuesday, Sept. 17, 2019 that included a look back at the show over time.
The station hit the air Sept. 6, 1994 with an hourlong newscast featuring Dave Eckert, Sonja Gantt and meteorologist Paul Huttner.
Over the years, the faces have changed and the newscast gradually expanded to dominate the station's morning schedule, with the current core team of Larry Potash, Robin Baumgarten, weather anchor Paul Konrad and sports reporter Pat Tomasulo appearing from 6 to 10 a.m. Dean Richards serves as entertainment reporter.
A separate team is used from 4 to 6 a.m. — Dan Ponce, Lauren Jiggetts, Ana Belaval and Morgan Kolkmeyer with weather.
To kick off the celebration, the special started by showing a "meeting" of the production team trying to decide how to open the special and, after running through some strange ideas eventually landing on "just starting the show."
The special was broadcast live from in front of a studio audience in the WGN studios from a large riser with chairs for the anchors and guests.
Behind them and the audience were large printed vertical banners with photos from the WGN archives along with a large video screen showing the broadcast's 25th anniversary logo, which also appeared as a custom gobo behind the riser on the draping.
Clips also showed the changes in the station's logo, set and graphics over the years.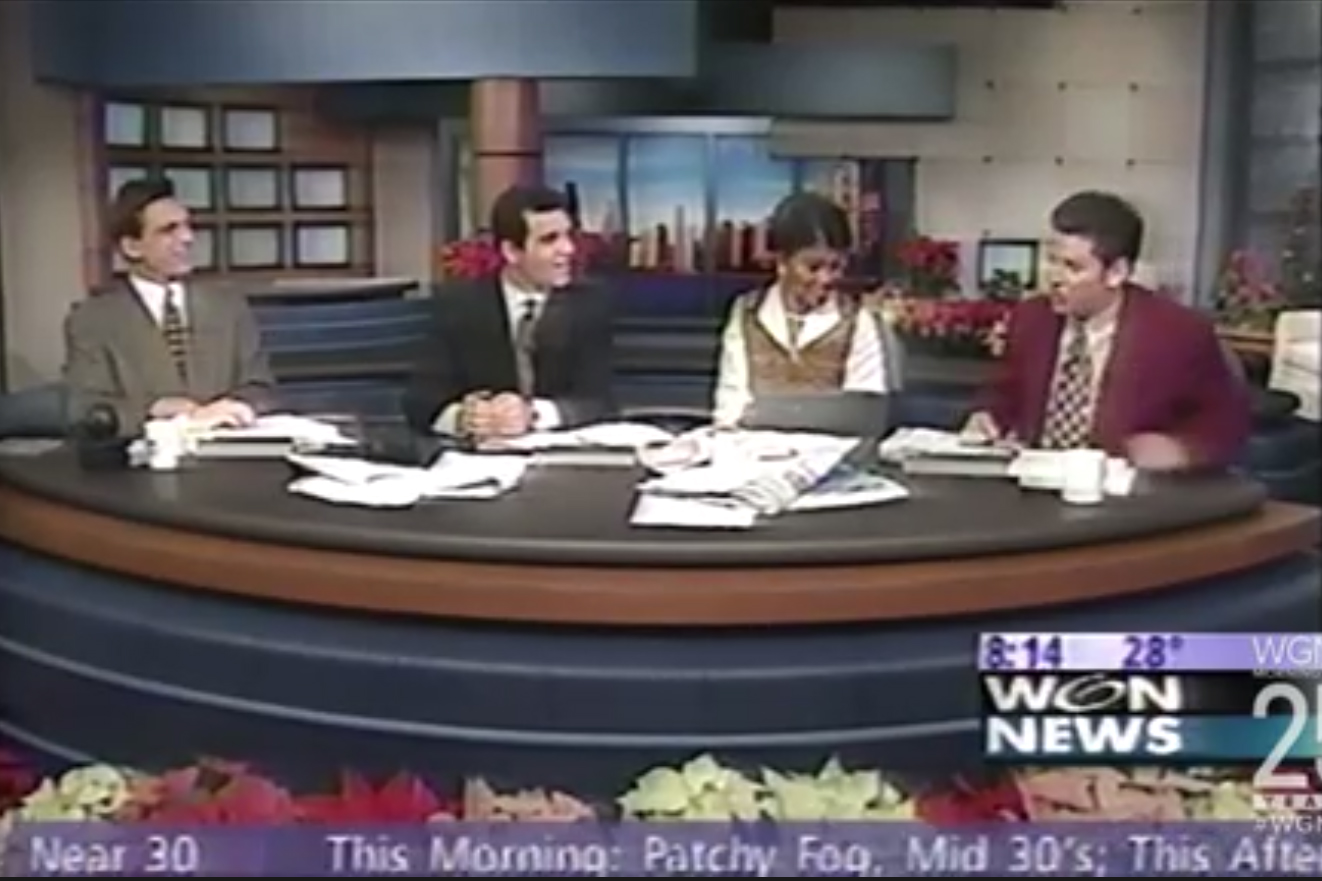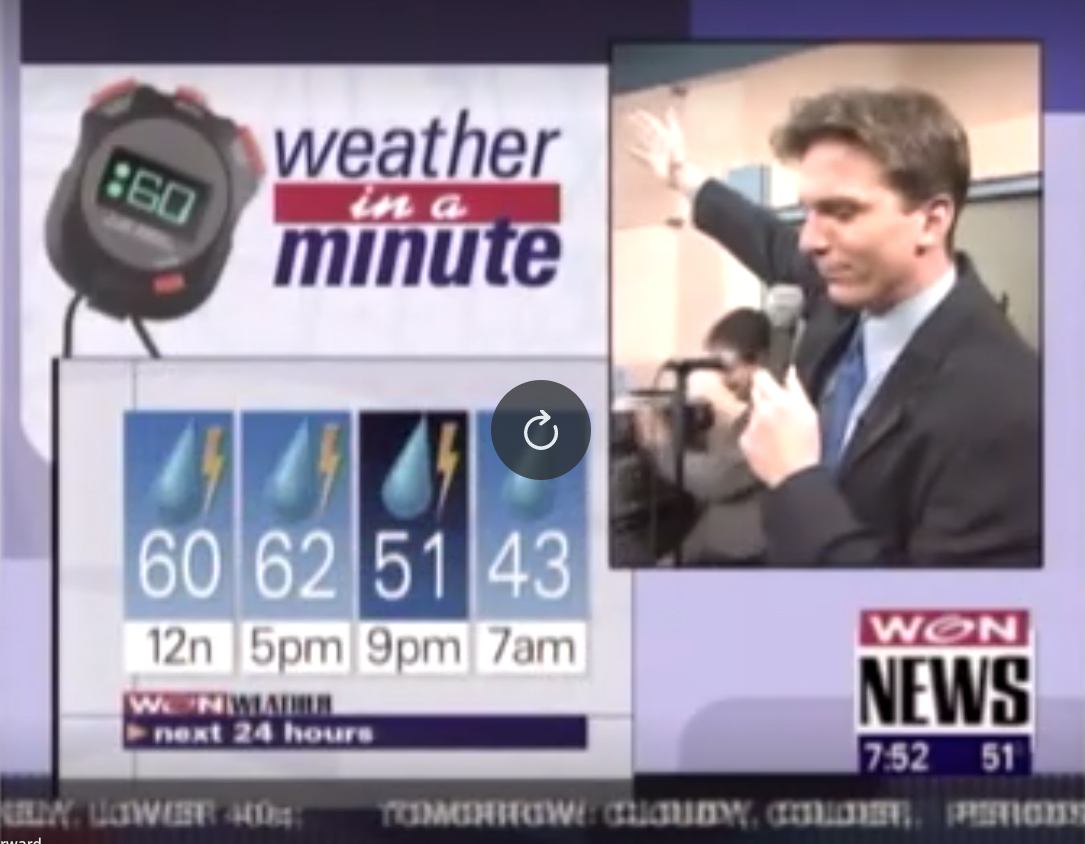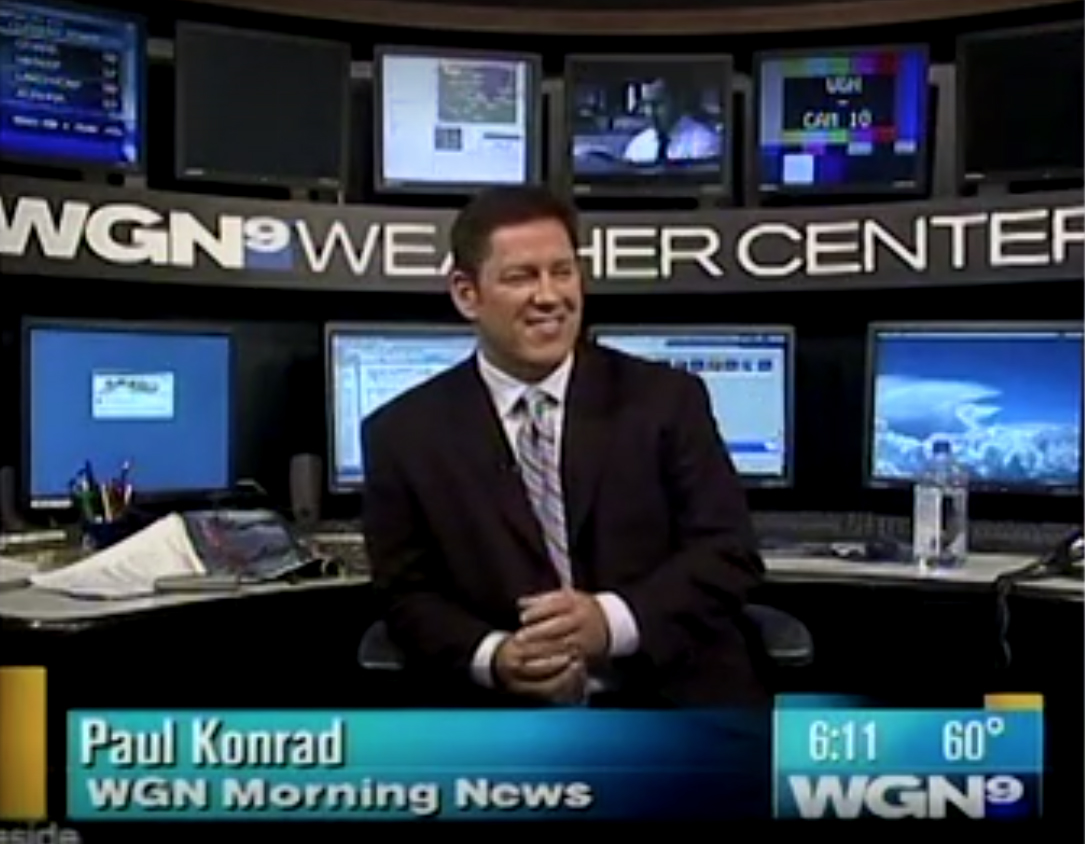 The special also incorporated a sketch inspired by "The Office" — or, in this case, "The Station."
WGN also re-ran a mock "telenovela" it produced featuring the station's Spanish speaking anchors confronting competitors to try to find out who "stole" their Emmy.
WGN's newscasts are not only iconic with Chicago residents but many viewers got to know the team thanks to the previous practice of simulcasting the newscasts on the station's national cable channel, WGN America (though morning newscasts typically didn't air on it).
The latest in design, production and engineering
Subscribe to NewscastStudio for the latest delivered straight to your inbox.