CBS Chicago promo dissects and illustrates newsgathering process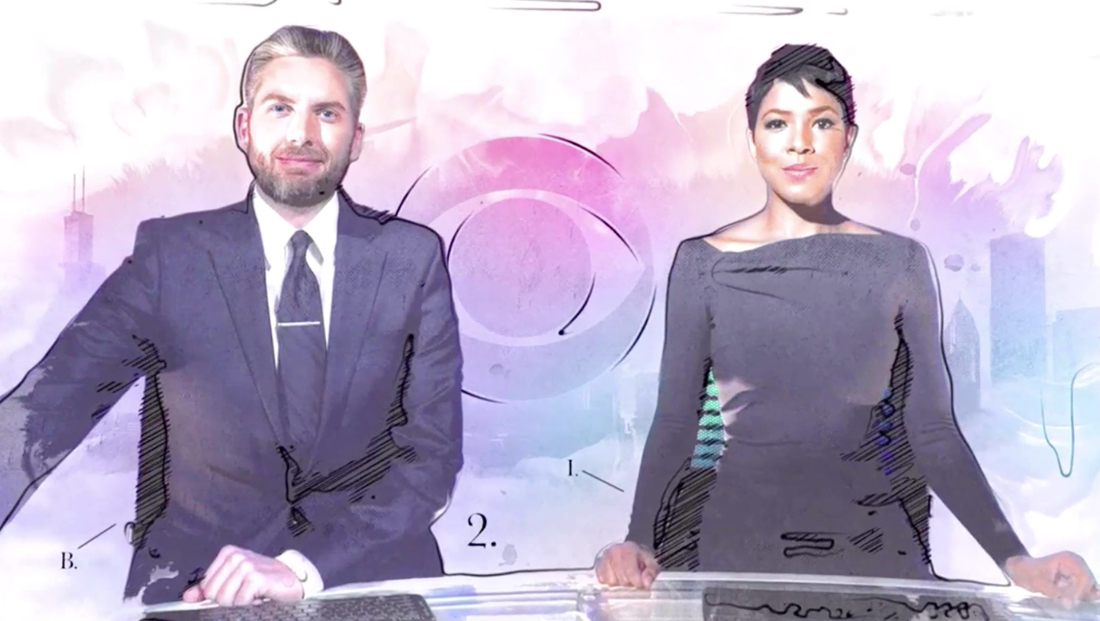 WBBM, the CBS O&O in Chicago, is airing a watercolor style promo that breaks down the process of journalism and storytelling.
"It all starts with a question. A phone call. A problem that needs a solution," the spot begins as a black and white imagery of a raised hand is shown on screen.
That hand quickly morphs into a series of video and photography that's been composited with hand drawn outline and watercolor effects.
The promo, which CBS calls "Anatomy," also includes microtext and larger text quotes as well as numerical and alphabetical callout accents that suggest the "dissection" of the news process similar to the style used in scientific textbooks such as "Gray's Anatomy" (not be confused with "Grey's Anatomy" the TV show).
Also included are background elements suggestive of "secret memos" (quite appropriate given the times we live in) with "highlights" colorized to match the station's signature gold "2" logo.
"You confirm sources, check facts, confront lies. For us that's just the beginning. You dig. Deep. Then you dig some more," the spot continues as CBS 2 News journalists and anchors are show in action.
"It's not easy. It requires courage. Dedication. Relentless pursuit. Because the stories that mean something to you are sometimes are hard to find."
Toward the end of the promo, the station's anchors Brad Edwards and Irika Sargent are shown at the anchor desk with a pastel watercolor CBS eye behind them along with the faint suggestion of the city's skyline.
Appropriately, Edwards is labeled with a "B," while Sargent is denoted with an "I."
The promo concludes with the station's goal of helping tell stories by breaking them down: "But here, they'll never be hard to tell. That's what we do for you. Every day," it concludes.