CNN brings back its original debate set, uses LED to add NYT branding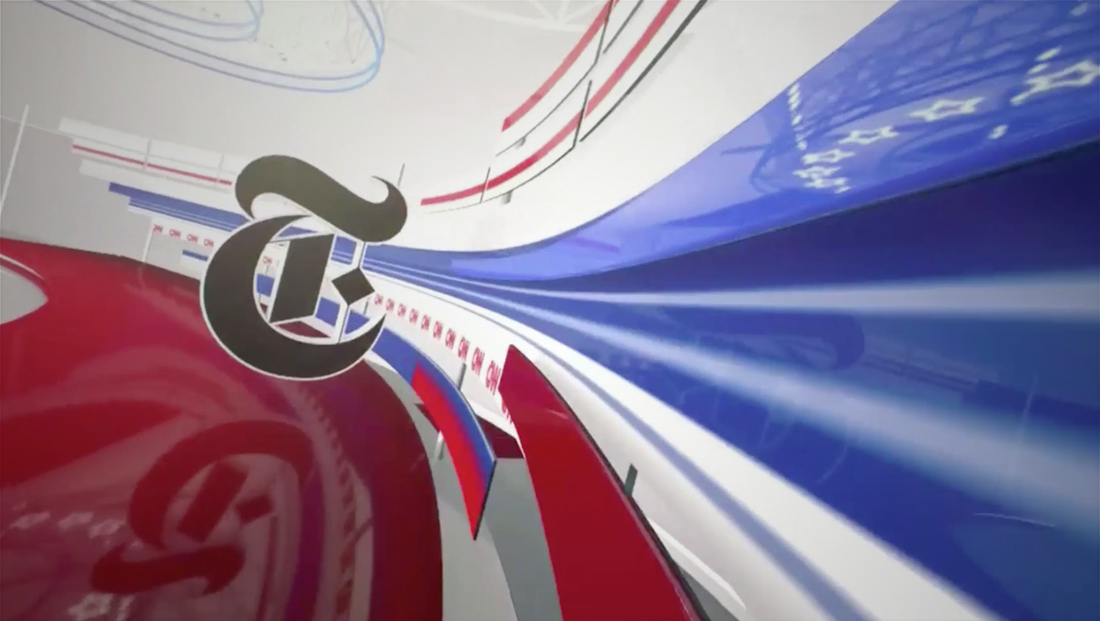 CNN, as expected, stuck with the same debate set it used back in July — relocating it to Otterbein University in Westerville, Ohio.
The debate featured a record number of candidates — 12 — after the Democratic National Committee decided against splitting the October 15, 2019 debate over two nights.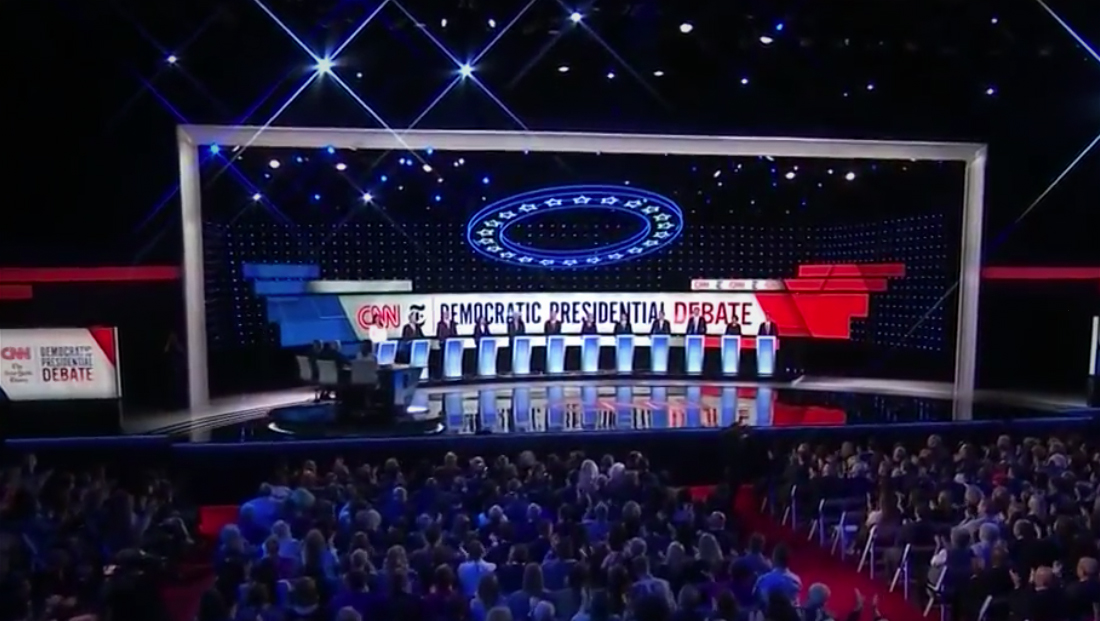 The set's large video panels made it flexible enough to accommodate the extra two people on stage — as well as add The New York Times branding to the backgrounds.
CNN was the solo host for the July debate but this time around it added various iterations of The Time's logo — including the iconic blackletter "T" letter in the open and next to the red CNN logo in many applications, such as alternating with the CNN one in the small "ticker" accents in the upper corners of the video arrays.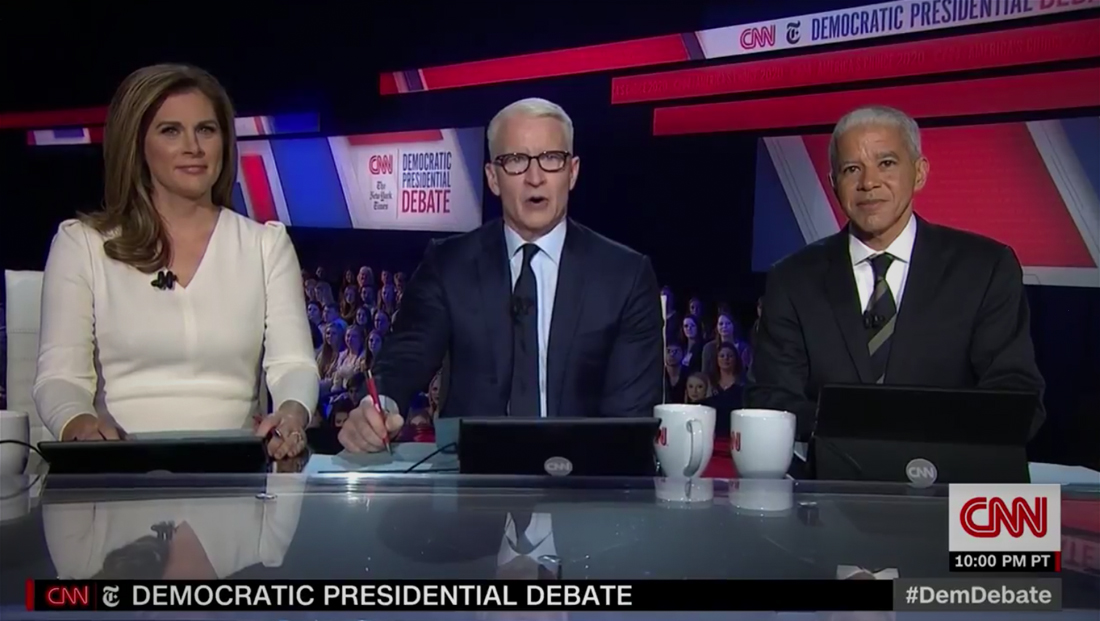 Other instances used the newspaper's entire name — one word per line — including on the looping, step and repeat style background that appeared behind candidates during the actual debate.
CNN also wrapped much of the audience seating area with additional branded graphics.
It's common practice for networks to build a single design for primary debate sets, which are disassembled, shipped and then reassembled as needed across the country.
In some cases, components such as LED panels may also be rented and additional elements may be brought in for select broadcasts to adapt the set to the venue on a case by case basis.
Once the parties move to combined debates, the set design is determined by the Commission on Presidential Debates.