'Today' creates map showing Colorado isn't Mexico adjacent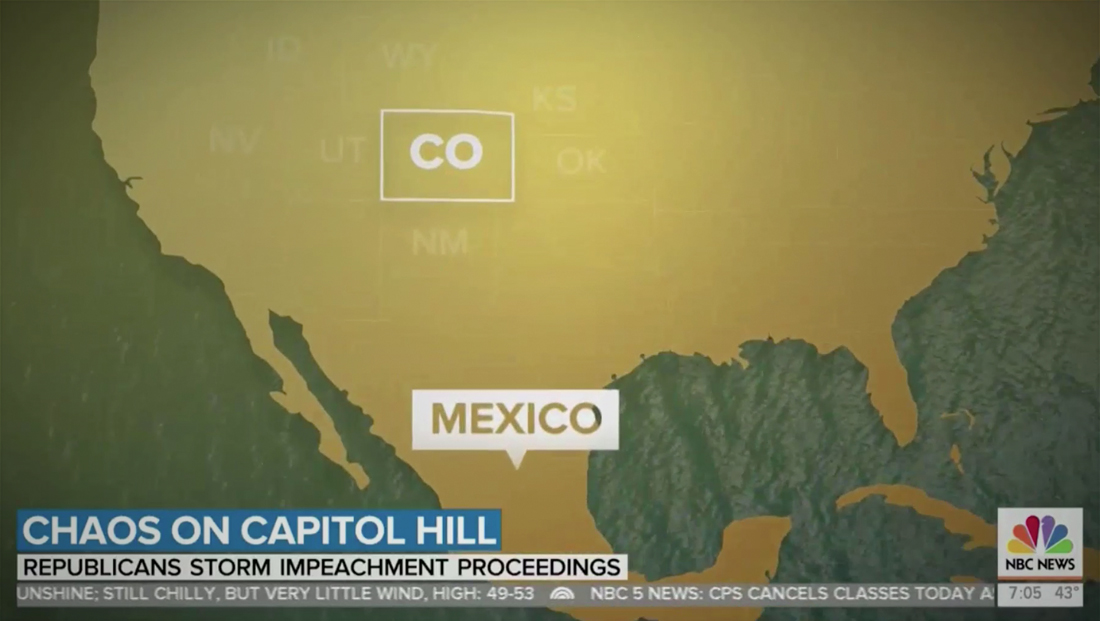 NBC News' "Today" slyly pointed out that Colorado is hundreds of miles from the U.S.-Mexican border Thursday, Oct. 24, 2019, after Donald Trump made a confusing claim that a border wall is being built there.
The claim came during a campaign speech in Pittsburgh — where Trump did correctly mention that a wall is not being built in Kansas.
Later, Trump tweeted that he "kiddingly" made that statement about Colorado, pointing out he thinks all states will benefit from the U.S.-Mexico border wall.
NBC's graphics team, meanwhile, helpfully came up with a map showing just how far Colorado is from Mexico — though social media users were quick to point out that Colorado does border "New" Mexico.
Though "Today" did label Mexico prominently and featured thin lines representing the borders of both countries and statements, it was a bit hard to tell exactly how far Colorado was from the border between the U.S. and its southern neighbor.
In fairness, NBC has had its own share of geographic trouble over the years — one time eliminating the state of New Hampshire from a map completely and another mislabeling Indiana as Ohio.