Chris Wallace 'takes the training wheels off' the Fox News Deck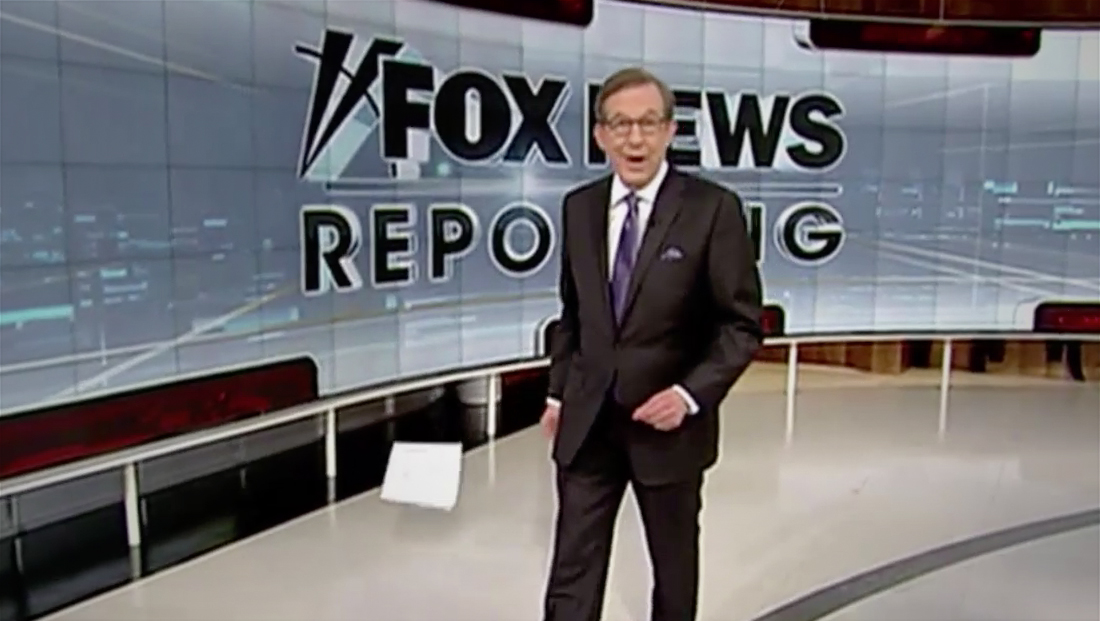 After Trace Gallagher poked fun at Chris Wallace for not "walking around" the Fox News Deck set more, Wallace closed Friday, Nov. 1, 2019's show with a rather extensive "walk and talk" around the studio.
Gallagher, who himself has filled in on the "Fox News Reporting" hour that replaced "Shepard Smith Reporting," joined Thursday's show with a sports report and pointed out that Wallace didn't seem to be walking around the set much.
The network has been using a rotating slate of fill-in hosts until it determines what to do with the 3 p.m. eastern block following the surprise departure of anchor Shepard Smith.
In his defense, Wallace typically hosts "Fox News Sunday," which is broadcast almost completely from a seated position behind a traditional anchor desk — with guests joining him in chairs as well.
That said, the Fox News Deck set is a 360-degree space equipped with multiple video walls, video panels as well as clusters of on-set workstations and was designed.
"I've still got my training wheels on … you told me, you warned me, but this is like being shot out of a cannon," Wallace said with a laugh when wrapping up the segment with Gallagher.
By the next day, however, Wallace "took off the training wheels" — at least for the show's closing segment.
He started in an off-camera alcove, walking by a row of faux windows that are really video panels fed with the loop of a control room and past the large curved LED video wall.
The control room then cut to w aide overhead shot with Gallagher's photo on the floor to ceiling video wall, before Wallace threw down — his scripts that is.
He wandered by a smaller version of Gallagher on one of the space's smaller monitors, then past the floor to ceiling video wall that had been switched to a street view, before ending up in front of the workstations.
Walking around the studio (or at least standing in different parts of it for different segments), especially ones with large video panels and video arrays, has become an increasingly popular presentation method in TV news.
Meanwhile, on Friday's show, Wallace also took the chance to point out the set is just part of what makes a broadcast: "There's a lot of movement, a lot of bells and whistles and screens and buttons. But in the end, as with any news program, all that matters is the news."
The network then switched over to Neil Cavuto, who joked, "Well, that quickly confirmed that Chris Wallace has a lower torso, which is good to know."