Watch: Video wall glitch makes it look like this guy pulls himself off screen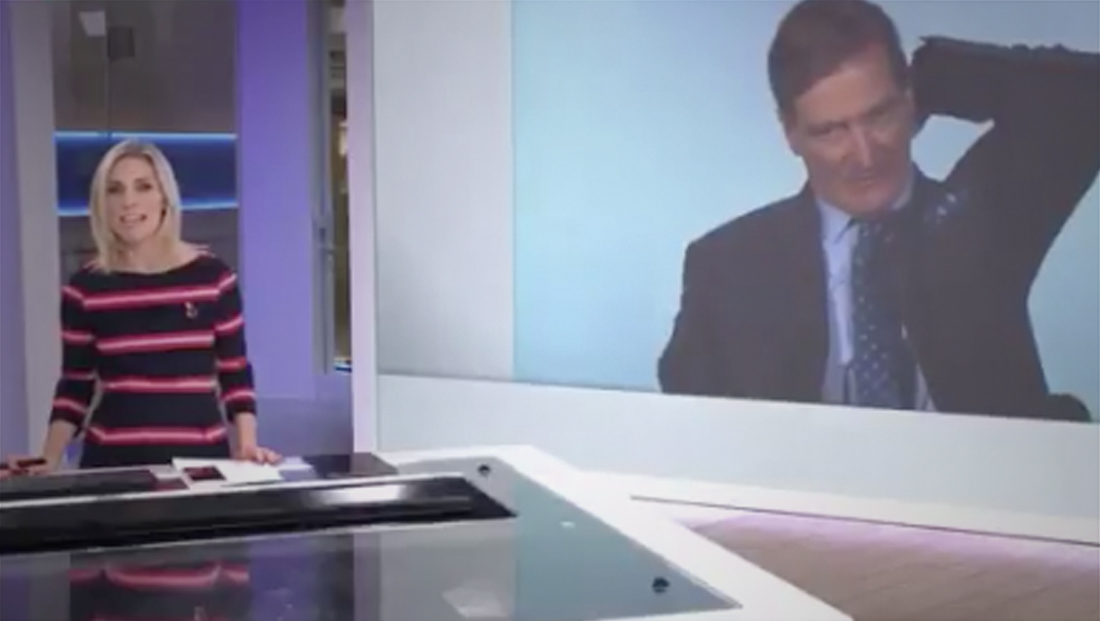 A technical glitch with Sky News' "glass box" studio's video wall ended up creating an entertaining illusion.
The glitch occurred during "The Sarah-Jane Mee Show," a newly created afternoon block of news the network launched thanks to an anchor swap.
In the clip, which was posted on Twitter, a presumably live view of a remote guest appears on the video wall behind Mee.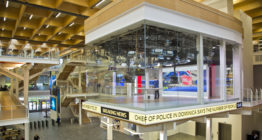 Set Design
Sky News Studio 21
View a gallery of this project…
The man, who apparently thought he was off air, begins to pull out his IFB, using an upward motion.
Coincidentally, at the same time, the video wall transitions to a Brexit election graphic with a top-to-bottom animation. The result: It looks like the guest is "pulling" himself up off the video wall.
After the Brexit graphic, the video wall abruptly changes to a Mee branded graphic that's partially cut off, indicating it might not have been meant to appear at that time.
It's like he pulled the screen up. pic.twitter.com/G8cEY2mn1l

— Ben (@Jamin2g) November 6, 2019