'Hardball' gets new look for 20th anniversary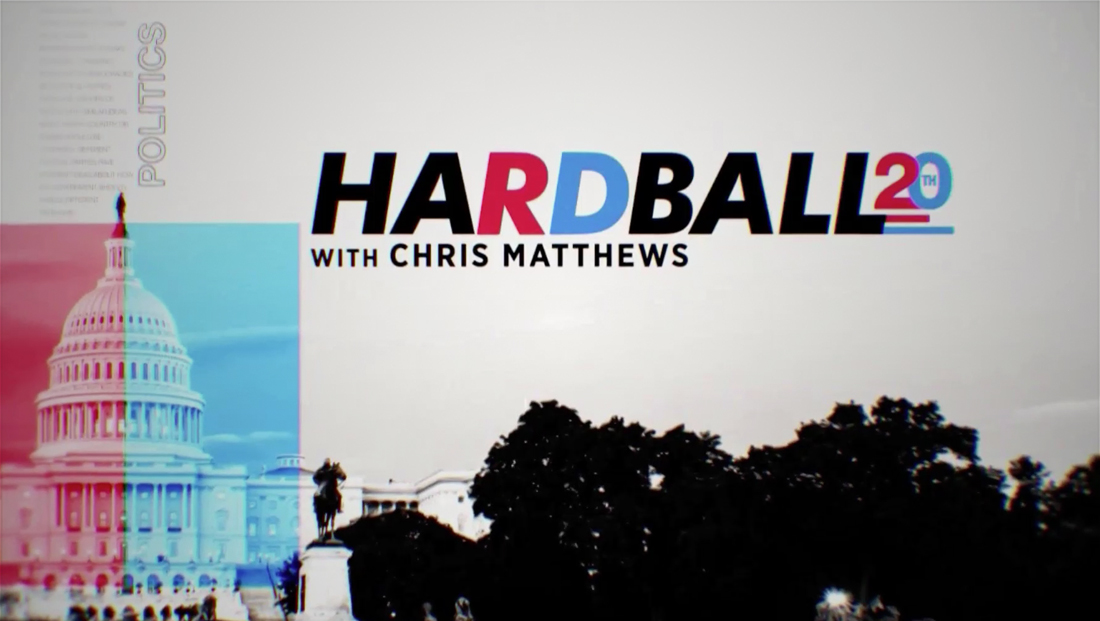 MSNBC's "Hardball" celebrated 20 years on the network with a new graphics package.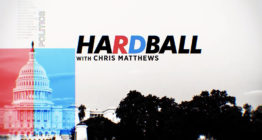 Motion Graphics
Hardball with Chris Matthews
View a gallery of this project…
Friday, Nov. 8, 2019, marked the exact date the show, hosted by Chris Matthews, moved to MSNBC.
To celebrate, the show introduced a new graphics package, including a special 20th anniversary version of the its logo and open.
Overall the new look is flatter than the previous ribbon inspired motif introduced in 2017, but keeps the show's logotype from that redesign.
Starting in 2017, the show switched to a bold, italic all caps logotype with the "R" colored red (representing the Republican party) and the "D" colored blue (representing the Democrats).
The new look includes a blue and red "HB" lockup that animates into the full version of the logo.
In the "HB" version, the blue "H" is on the left while the red "B" is on the right, perhaps a nod to the two sides of the political spectrum — though, thanks to some "sliding" animation, the colors switch sides for the full logo's appearance in the open.
The new look retains photos of Matthews over the years, with many of the images framed with thin offset outlines.
That outline theme is continued throughout the animated typography, which includes oversized version of the logo, "R" and "D" as well as other politically themed words.
Other scenes depict notable Washington, D.C. landmarks peeking through letter masks or with oversized lettering over them.
On the Nov. 8 edition, the open was modified slightly to include multiple references to the 20th anniversary.
However, on Nov. 11, the show's next scheduled installment, the references to "20" were gone from the open, though the 20th anniversary logo was still used in the graphic that appears in the lower left corner of the screen during the cold open.
A notable edition to the open is the "with Chris Matthews" line on the final scene in open.
The video wall background behind Matthews has also been updated to include a new take on the animated strip of Hardball logos, with a periodic angled colored element moving sweeping past.
Matthews actually started celebrating a bit early — on Nov. 4, 2019, his cold open referred to "20 years" and then, after the animated open ran, he explained it was the show's anniversary week.
"Hardball" previously aired on CNBC for two years starting in 1997. Prior to that, it was originally named "Politics with Chris Matthews" and aired on "America's Talking," the channel that was converted to MSNBC in 1996.