ITV's debate stage uses sophisticated, dramatic look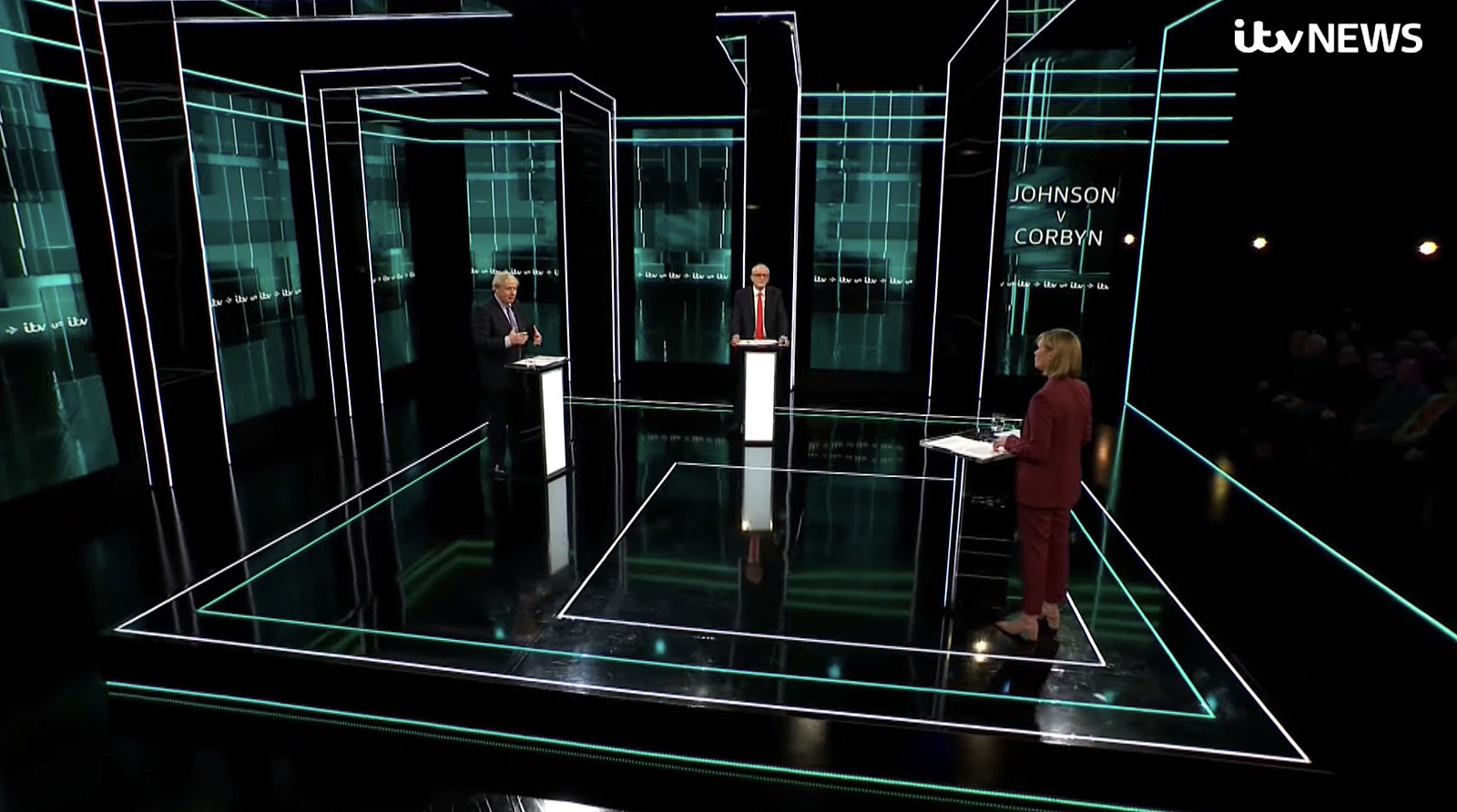 While the Democratic presidential hopefuls faced off Wednesday in the United States, across the pond, the two leaders primed to take over 10 Downing Street met this week for their first debate ahead of the United Kingdom's snap election in December.
With towering LED pillars and streaks of light set against voids of black, the debate's stage design surrounding current Prime Minster Boris Johnson and Labour leader Jeremy Corbyn took a decidedly different approach.
The dramatic backdrop, designed by Patrick Doherty with lighting design from Nigel Catmur, gave director Erron Gordon, normally of "Good Morning Britain," a variety of options for shots while also cleverly hiding cameras in the blackout.
Wrapping the L-shaped stage, inside Dock10's HQ1 studio in Salford, was a small audience that, on camera, created an in-the-round look for the broadcast.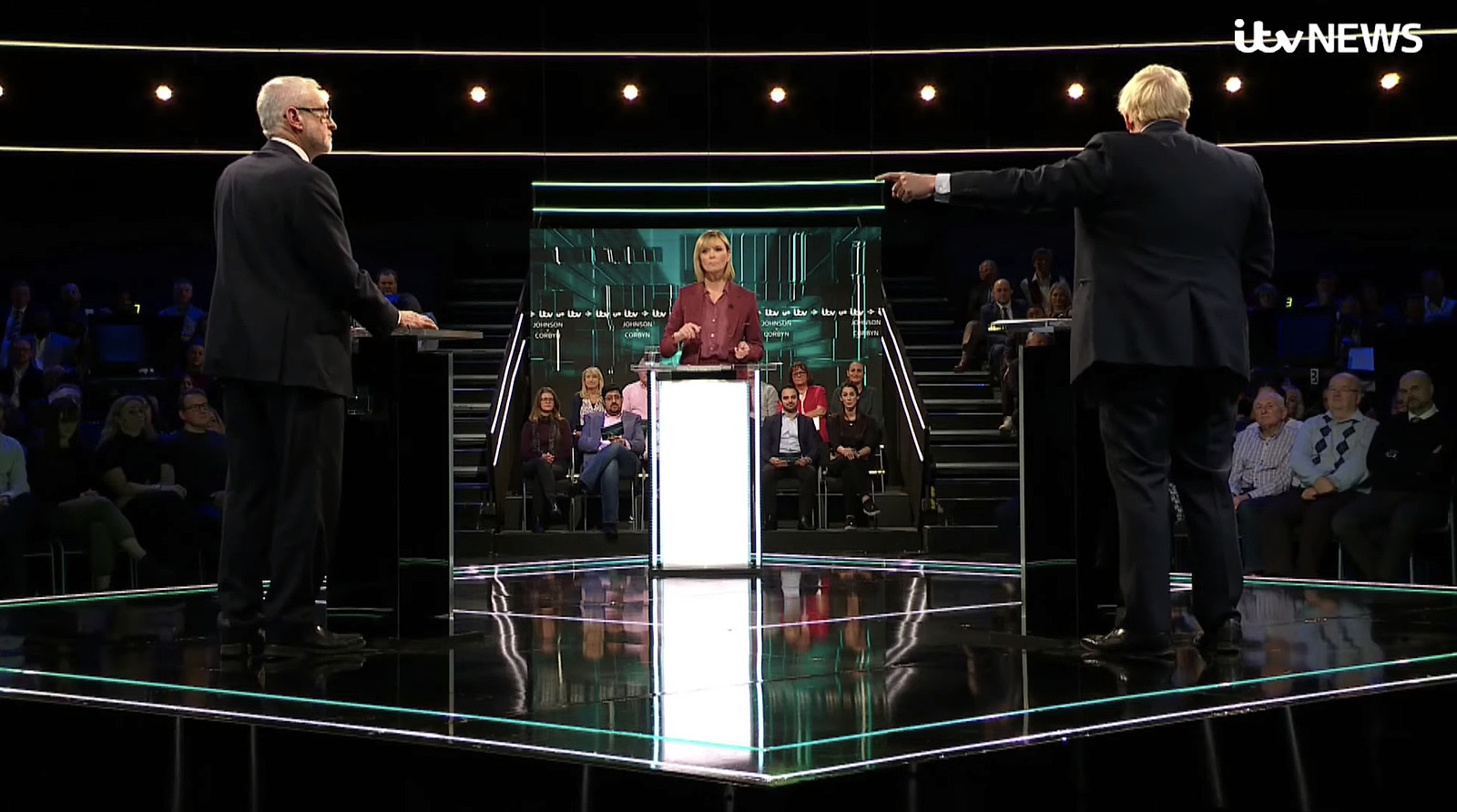 The audience included a selected group in the center behind moderator Julie Etchingham to ask questions of each leader.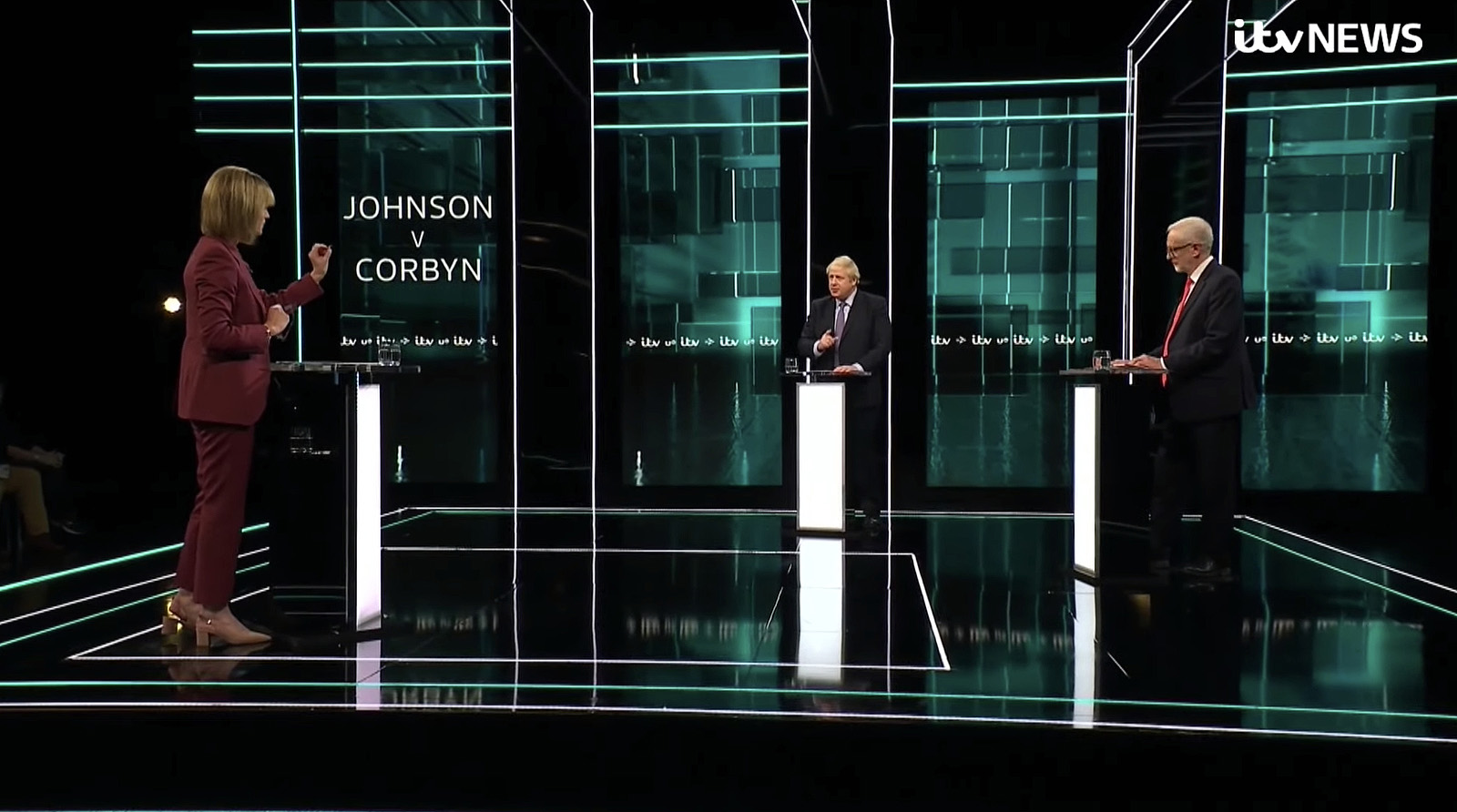 Completing the look was motion and screen graphics from Potion Pictures and music from Sitting Duck Music.
Our title sequence for Johnson v Corbyn The ITV Debate, starting now on @ITV! #LeadersDebate #ITVDebate #JohnsonvCorbyn pic.twitter.com/IatyT4lsLy

— Potion Pictures (@PotionPictures) November 19, 2019
The overall look was first used in July for a Tory leadership debate between Johnson and Jeremy Hunt, albeit with a blue hue for the various on-screen elements.
A post-debate interview special also followed the overall look, adding seating and using the LED walls to bring in interview guests.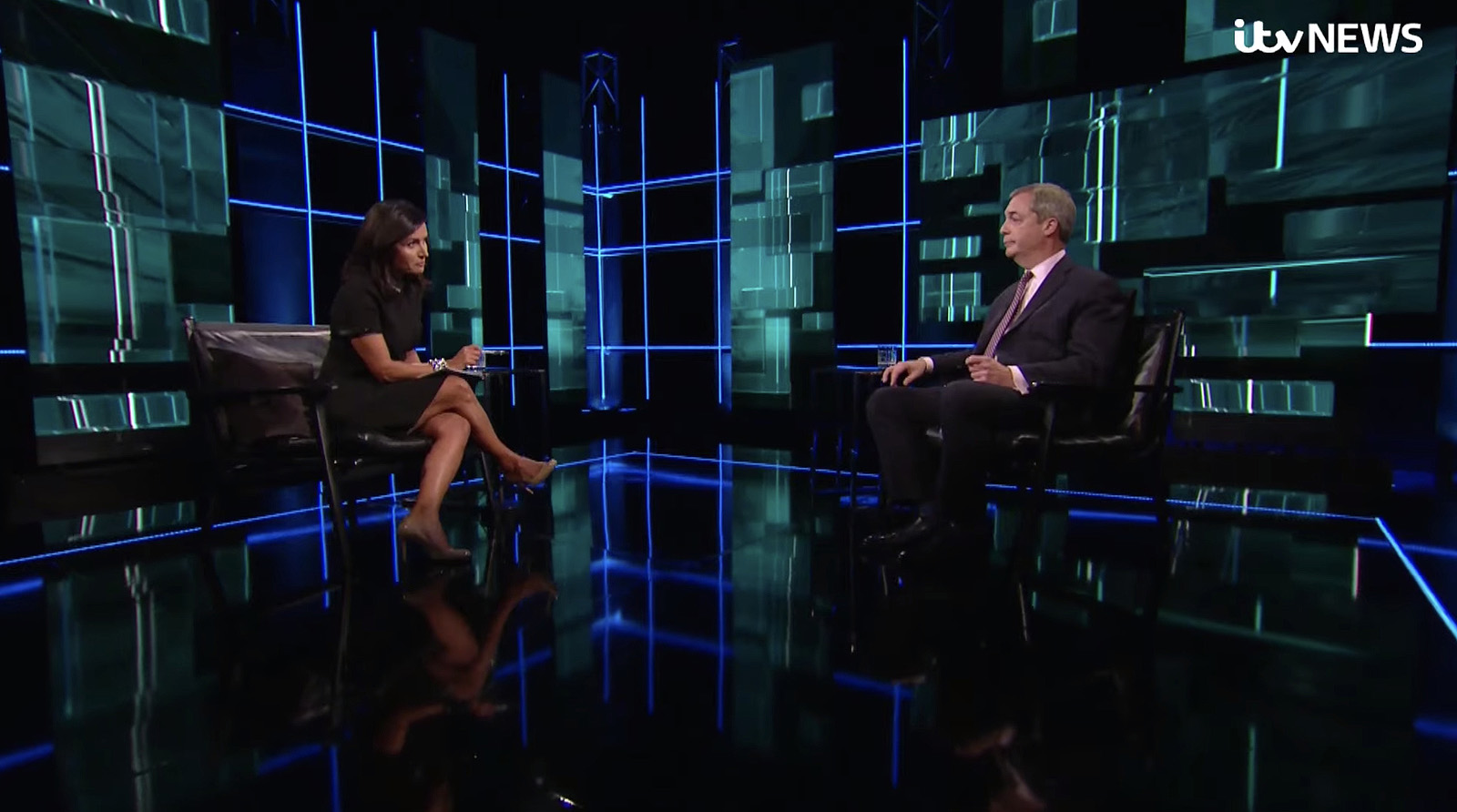 The second televised debate, which was to air on Channel 4 this Sunday, has been canceled after Johnson refused to take part.