NBC keeps the 'fun' going this year's holiday promos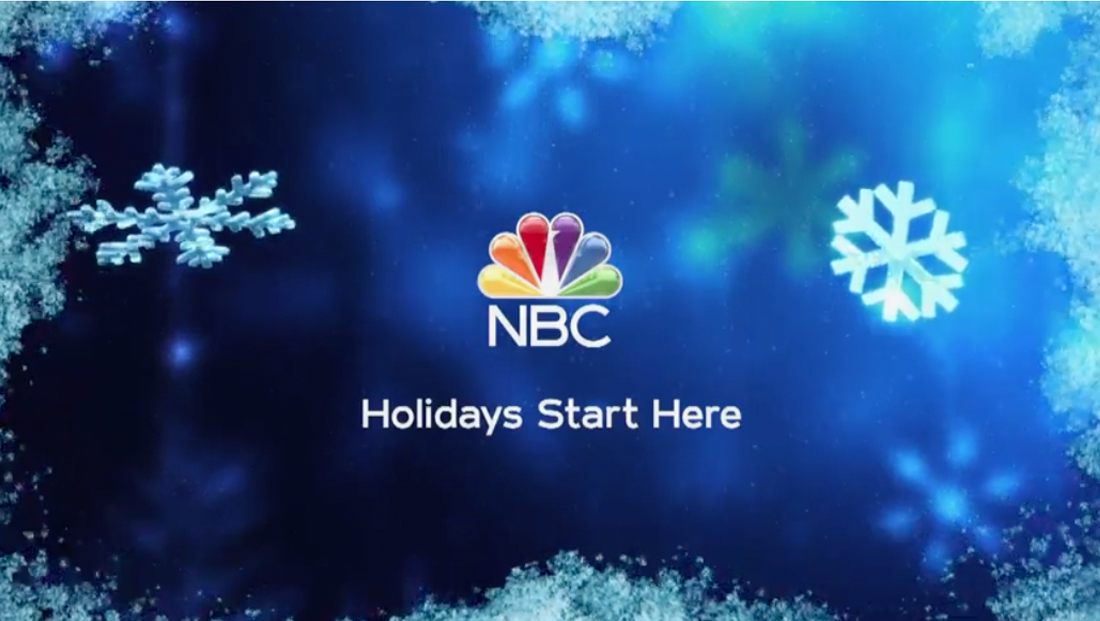 NBC is continuing its "Oh what fun!" holiday branding it used last year — along with a few new and updated elements.
NBC is also using "Holidays start here" and "Your home for the holidays" taglines in various promos as well (notably "Start Here" is the name of an ABC News podcast and was also the network's tagline in the past).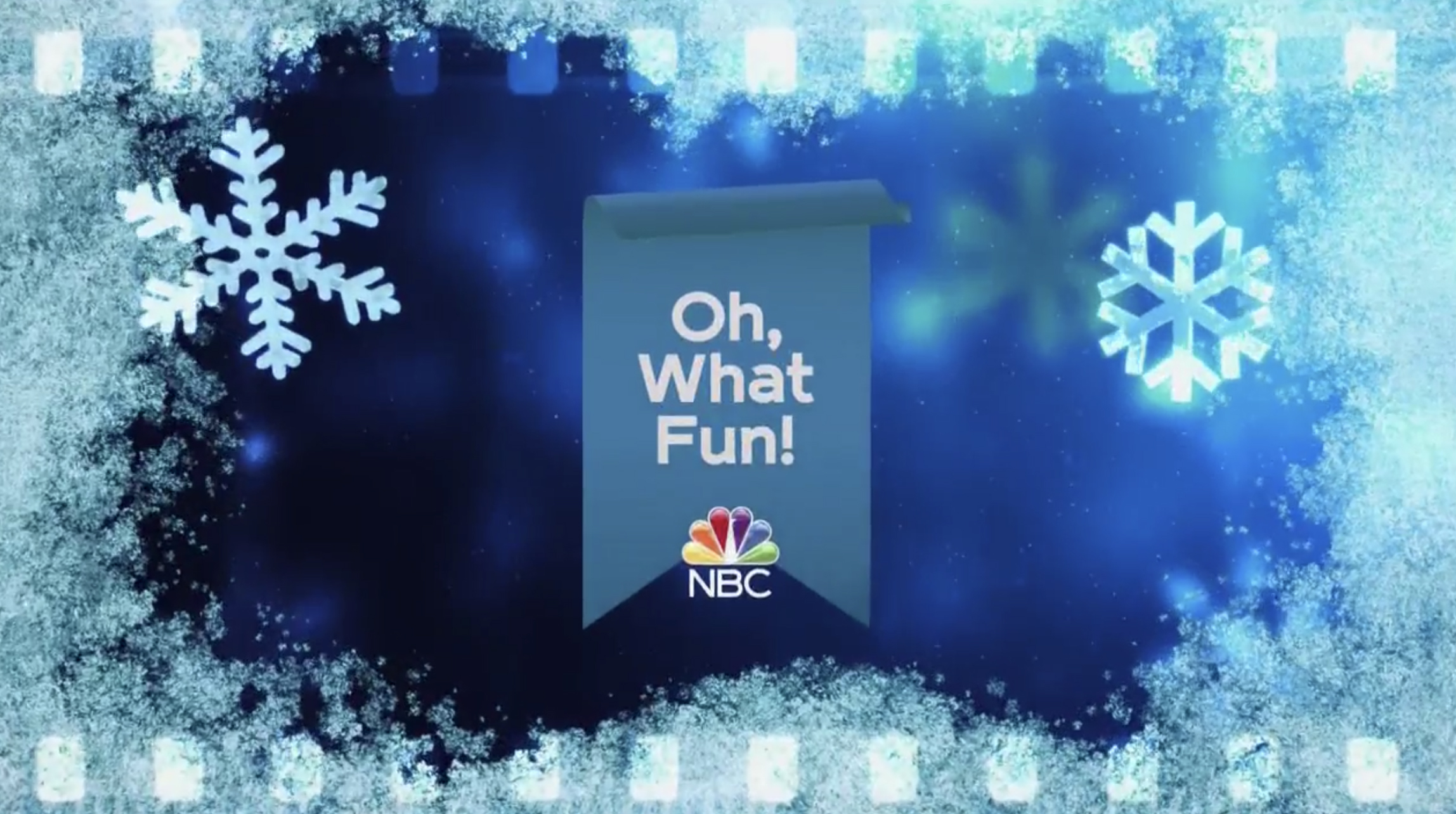 The icy white look from last year has been updated with blue frost and snowflakes along with a match blue "banner" icon that typically runs at the end of every holiday related promo.
NBC is also airing a "master" holidays promo that used TobyMac's "Bring on the Holidays" single.
NBC also brought back the boxy Thanksgiving Day promo look it's used in the past.