Fox shapes the holidays with 'not so silent night' background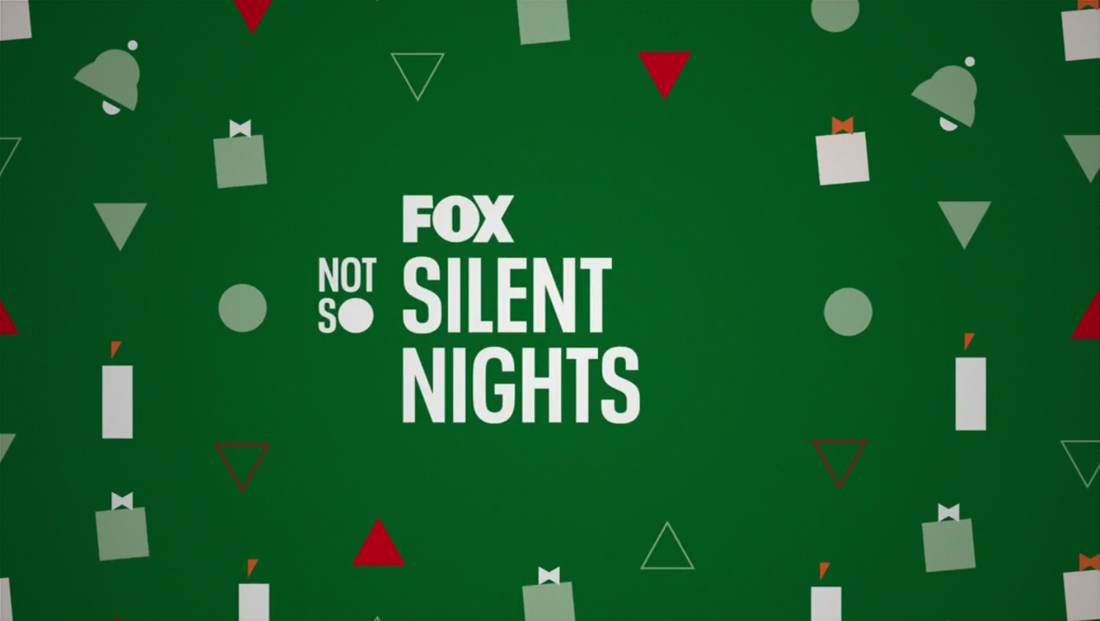 In keeping with the geometric motif it introduced earlier this season, Fox is using the concept to create some holiday cheer.
The network is promoting its "The Moodys Christmas" comedy three parter with the tagline "Not so silent nights."
The "o" is "So" has been replaced with a circle and set against a green background.
Meanwhile, the various solid shapes inspired by the Fox logotype's letterforms are used to create bell, gift and candle icons that are scattered throughout the background.
The design links back to the look from Trollbäck+Company Fox introduced this fall.
The tagline is, of course, inspired by the classic Christmas carol "Silent Night," much like NBC's holiday branding, "Oh what fun!" is borrowed from "Jingle Bells."