Industry Insights: 2020 elections and technology advancements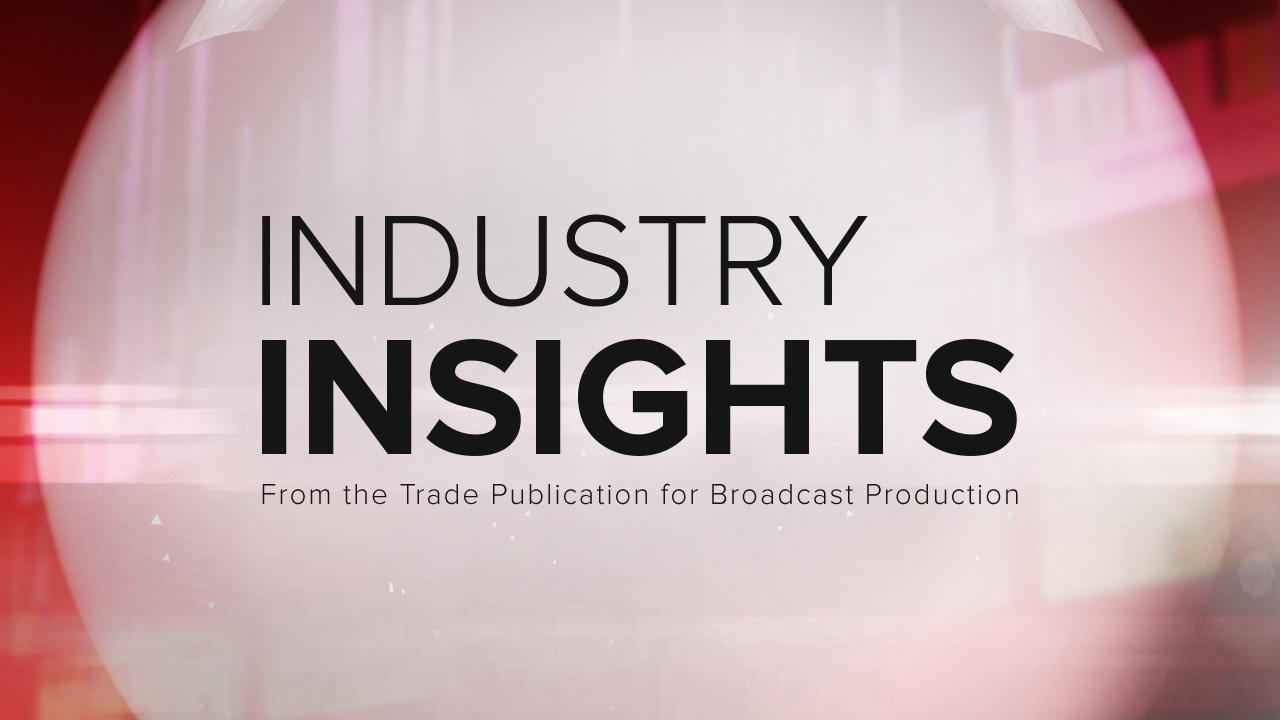 Subscribe to NewscastStudio's newsletter for the latest in broadcast design and engineering delivered to your inbox.
Any technology advancements you expect will be a key factor next year?
"Real-time virtual production is becoming a common solution used by most broadcasters, especially since game engines are helping on photo-realistic content creation, and the next step could be the application of machine learning and AI to such production. On the hardware and workflow sides, IT-based broadcast and cloud workflows are increasing its share, which leads to a significant rethink on how television works," Churruca said.
"The usual advances in technology will continue to see software-based solutions eat traditional, hardware-based products," said Coniglio.
"5GHz wireless (and the) next steps in the IP standards saga," suggested Bob Boster, president at Clear-Com.
"AI and machine learning are ramping up to provide real-time network, transport, and content quality analytics to enable increased efficiency and cost reductions in broadcast network operation centers. Zixi and the rest of the industry are investing in this area and expect greatly expanded use and value in the years to come," said Wastcoat.
"Programmatic clipping made possible by cognitive AI processing and structured data for more automated content generation and delivery will be a key advancement for the industry. Other advancements will include uber granular metadata supported by parallel progressions in AI technologies that will allow processing of content closer to the source of content for more real-time capabilities," said Greg Loose, head of media and entertainment at Veritone.
"AI and machine learning continue to be on everyone's radar. There is so much going on in that area right now, it's always something to watch. Also, more and more content being produced and delivered in 4K is driving technology investment, so that is an area of interest for Signiant, as files just keep getting bigger. We've also witnessed an explosion of VFX work as the tools have become more accessible – and not just in major motion pictures, but in television productions, live events, and commercials as well. Right now, we expect to see a continued evolution there. Again, all good tailwind for Signiant," Finegold explained.
"IMF was a studio-only thing until now, some of the more leading-edge companies in other categories such as Advertising and Broadcast are finding they too can use this technology to move to a component-based library and overhaul their workflows allowing multi-user collaboration and the production of different versions much easier and more cost-effectively," said Sloman.
"Remote collaboration, cloud adoption, and faster storage (NVMe)," answered Jim McKenna, vice president of marketing at Facilis.
"We don't expect a revolution, but rather an acceleration of the technology trends emerging for the next few years (IP, SW, automation, AI). These different technologies are located at different positions on the 'hype curve.' We could, for example, see some customers disappointed with the solution they buy based on their high expectations," said Benoit Quirynen, senior vice president of market and products at EVS.
"HDR, 4K, and IP were significant advancements for 2019, and they will continue to be key factors in the coming year. We expect that many more media organizations also will begin to embrace virtualization and the cloud as 2020 unfolds," Cohen said.
"Artificial intelligence and machine learning will become more applicable to different aspects of workflow, whether that's managing your network or enhancing your media library with metadata and automating both of those, or even further content automation once it's actually in the cloud in terms of staging and delivering it. And of course using AI to give consumers not only personalized content, but better overall experiences," suggested Thompson.
Participants
Ray Thompson – Avid
Miguel Churruca – Brainstorm
Olivier Cohen – ChyronHego
Bob Boster – Clear-Com
Benoit Quirynen – EVS
Jim McKenna – Facilis
Aaron Sloman – Ownzones
Jon Finegold – Signiant
Greg Loose – Veritone
Straker Coniglio – Vizrt
John Wastcoat – Zixi