Industry Insights: What's driving the broadcast conversation now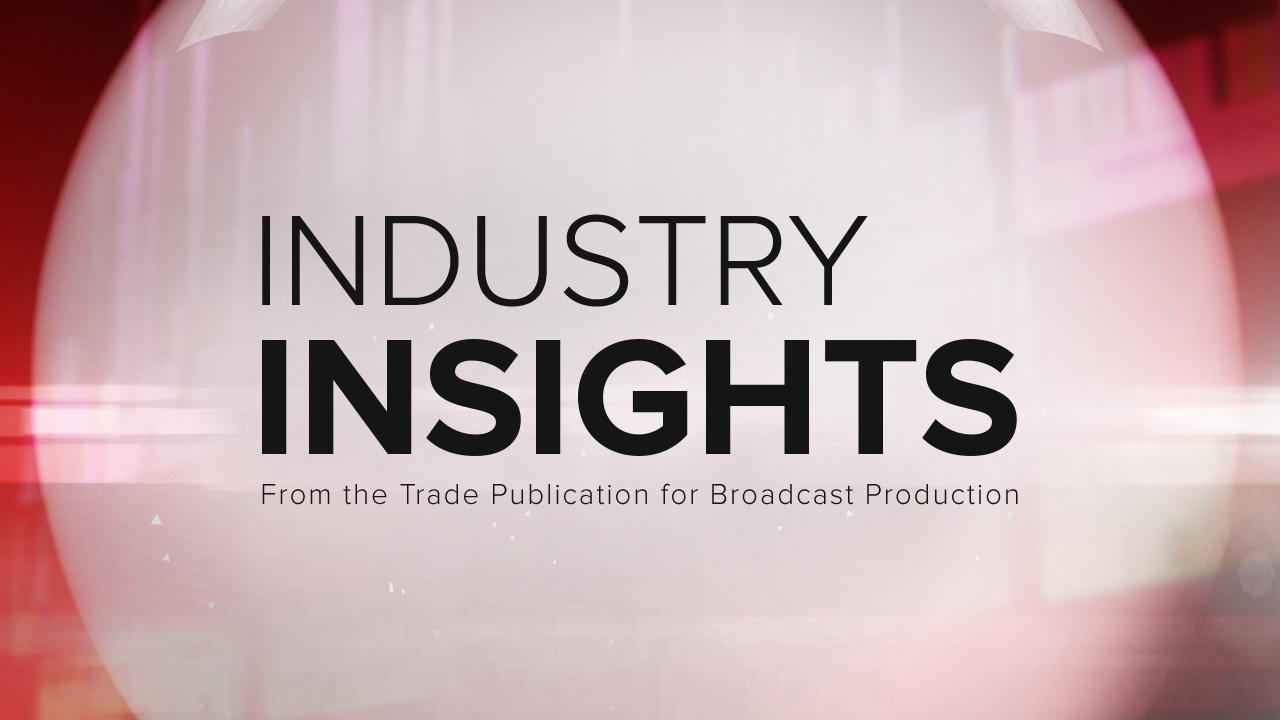 Subscribe to NewscastStudio for the latest news, project case studies and product announcements in broadcast technology, creative design and engineering delivered to your inbox.
We recently gathered a panel of broadcast industry veterans to look at the year ahead. In this final part of our Industry Insights panel, our group previews quarter one and what's driving the conversation now.
---
Make sure to read the rest of our 2020 Industry Insights series, including:
---
What topics or themes are driving the conversation right now as we enter Q1?
"The volume of video and video-like data is growing not just in the media industry, but across many sectors—from video surveillance and industrial IoT to autonomous vehicle development and research and analytics. These other industries are now looking to the media industry to understand how to store and manage vast amounts of rich media. The way the media industry stores content will set a precedent for other industries to learn from," answered Eric Bassier, senior director for product marketing at Quantum.
"It's not a matter of if you need to digitize and tag your assets, it's when. We are now in an age where old tape reels are literally deteriorating. These assets will not be salvageable in future decades. History lost. Iconic moments are never seen again. Rights holders need to prioritize the investment for digitization, cloud storage, and intelligent media asset management projects before it's truly too late," said Greg Loose, head of media and entertainment for Veritone.
"Increased production efficiency—whether that be in the form of automated workflows or simplified workflow. However, quality is not something that customers are willing to sacrifice," said Straker Coniglio, head of global project management for Vizrt.
"It's an Olympic year, an election year in the US, and a year with more and more competition expected across the new streaming platforms, so we expect 2020 to be exciting right from day one," Jon Finegold noted. He's the CMO at Signiant.
"AI-driven technologies and cloud workflow integration," said Jim McKenna, vice president for Facilis.
"5G and the reduction of satellite spectrum is moving broadcasters to have delivery over IP faster than many organizations have been ready for, but at this inflection point many of them are embracing it and putting programs in place to transform their entire infrastructure to IP," said John Wastcoat, Zixi's senior vice president of alliances and marketing.
"Media organizations will be looking at how to build out their digital infrastructure and how to monetize content on digital platforms. They'll also be exploring how best to use the cloud for their business, whether that's growing the business and moving from OpEx to CapEx for different parts of the workflow or how to seamlessly connect more of their affiliates easily and seamlessly while allowing them to pay only for what they use," explained Ray Thompson, Avid's director of broadcast and media decisions.
"Next steps in the IP standards saga," reiterated Bob Boster, president of Clear-Com.
"The focus is now largely around the story (including fact-checking), propagated through all media with video as the main support. Also, backscreens/video walls are becoming more important to illustrate and discuss the news. They're now an integral part of how the story is told, with the creativity a way to make a channel stand out from the competition," said Benoit Quirynen, senior vice president of market and products for EVS.
"Library consolidation and conformance will continue into the first half of 2020. There's a massive amount of content that needs to be conformed and delivered under business deals that have been signed and need to be delivered," said Aaron Sloman, chief technology officer at Ownzones.
"The 2020 U.S. elections and major sports events have been driving the conversation for quite some time, and they will continue to be a major focus through Q1. We're also seeing immediate interest in several new technologies that are transforming the way news and sports are presented. Video wall technology, for example, is giving media organizations unparalleled flexibility in news presentation, and new technology is adding interactivity to live sports by allowing viewing audiences to bet on game action in real time," said Olivier Cohen, ChyronHego's head of commercial strategy at its broadcasting business unit.
Participants
Ray Thompson – Avid
Olivier Cohen – ChyronHego
Bob Boster – Clear-Com
Benoit Quirynen – EVS
Jim McKenna – Facilis
Aaron Sloman – Ownzones
Eric Bassier – Quantum
Jon Finegold – Signiant
Greg Loose – Veritone
Straker Coniglio – Vizrt
John Wastcoat – Zixi
Subscribe to NewscastStudio for the latest news, project case studies and product announcements in broadcast technology, creative design and engineering delivered to your inbox.