Industry Insights: Broadcast investment in 2020, under-covered topics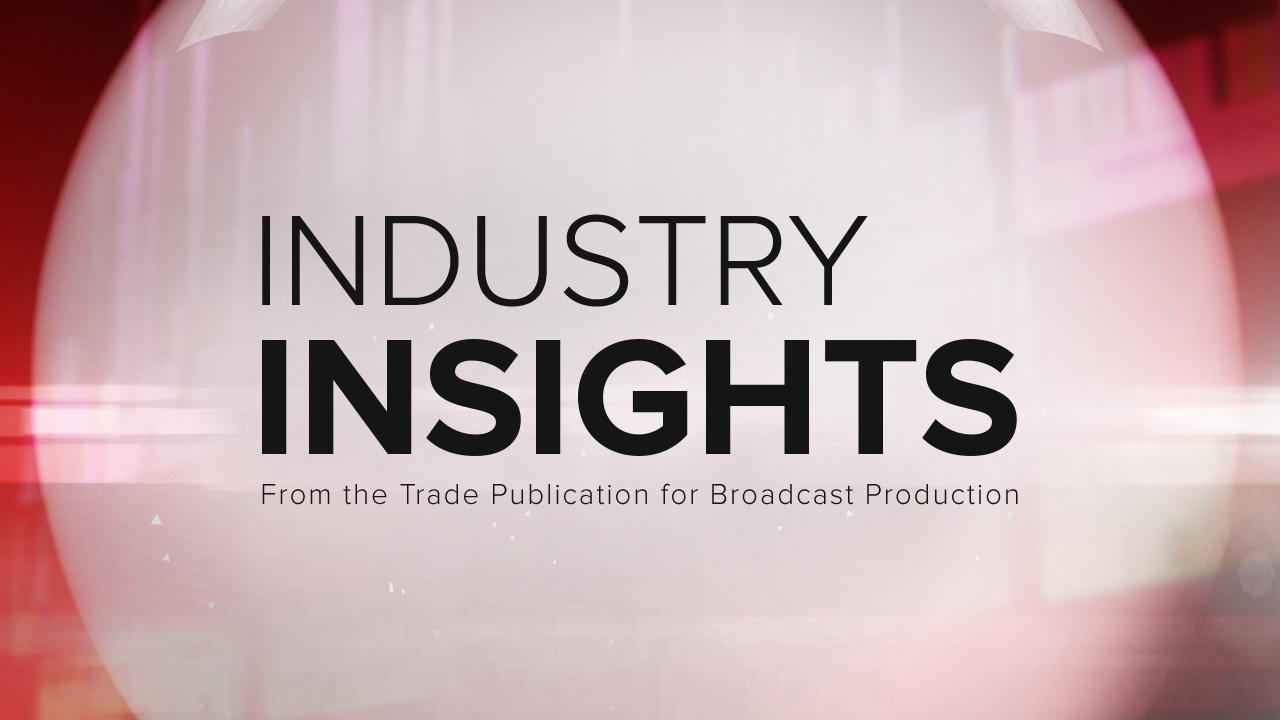 Subscribe to NewscastStudio for the latest news, project case studies and product announcements in broadcast technology, creative design and engineering delivered to your inbox.
We recently gathered a panel of broadcast industry veterans to look at the year ahead.
In this Industry Insights panel, our group previews their expectations for capital expenditures in the broadcast industry and they tell us what gets lost in the industry shuffle.
---
Make sure to read the rest of our 2020 Industry Insights series, including:
---
Do you think CapEx will be up or down this year?
"It's difficult to say, since some customers are now more open to OpEx models for some parts of the solution, which can make the comparison more difficult. There are also different market dynamics in different regions due to different market conditions. The transformation to more OpEx is happening and won't change, but the market penetration in live will be slow in some ways because of the constraints specific to this market. Globally, the industry is challenged and must re-invent the way to organize content production," said Benoit Quirynen, senior vice president of market and products for EVS.
"Generally investment related to live production needs are bolstered by an election year as well as major international events like Tokyo 2020," said Bob Boster, President of Clear-Com.
"CapEx will likely remain relatively flat in 2020 due to more people moving to both IP-based infrastructures, which are more reliant on existing hardware and off-the-shelf solutions, and cloud-based workflows," Ray Thompson told us. He's the director of broadcast and media solutions at Avid.
"Overall CapEx spending should be higher, or at least flat, for the next 12 to 18 months," Facilis Vice President Jim McKenna said.
"We expect spending to continue to rise as content and platform wars are in full force. There is so much new, exciting content being created and that will drive up spending across every aspect of the industry. We do see many media companies moving to OpEx spending to take advantage of cloud solutions, so it's difficult to say how much of the overall spending will be OpEx versus CapEx, but we expect both to be up, based on what we're seeing," said Signiant's CMO Jon Finegold.
"I think it will be up slightly," suggested Straker Coniglio, head of global product management for Vizrt.
"It should increase due to the presence of major unique events, and the persistence of technology requirements such as the migration to 4K, IT workflows, and so on. Also, production and creative services should also benefit from more investments," said Miguel Churruca, marketing and communications director at Brainstorm Multimedia.
"Down. As organizations continue to embrace the flexibility of trying new technologies using SaaS and cloud environments, the desire to spend CapEx dollars will diminish. The time horizons of companies will be months and not years and it will continue to be difficult justifying purchasing equipment instead of relying upon SaaS and cloud services from companies that excel in solving industry-specific problems," said Greg Loose, head of media and entertainment for Veritone.
"We believe it will continue to drop as more components of the media supply chain become usage-based, where companies pay for the portion of services the need. We already see this trend in 2019, and as more of the traditional vendors explore the cloud, their licensing agreements will evolve into subscription/SAAS contracts," explained Aaron Sloman, chief technology officer at Ownzones.
"We think CapEx will be up in 2020. We expect to see customers upgrade their installations in advance of many high profile events happening over the coming year," said Olivier Cohen, head of commercial strategy for ChyronHego's Broadcasting Business Unit.
"CapEx will continue to go down. It is obvious that cloud and hybrid-based deployments allow broadcasters to avoid expensive infrastructure costs, paying only for what they are actually consuming, but it also enables them to offer experimental services in which they may not have complete confidence without the penalty of exorbitant capital expenditures they are unable to reuse," said the senior vice president of alliances and marketing for Zixi, John Wastcoat.
Subscribe to NewscastStudio for the latest news, project case studies and product announcements in broadcast technology, creative design and engineering delivered to your inbox.