Industry Insights: Previewing 2020 and its broadcast trends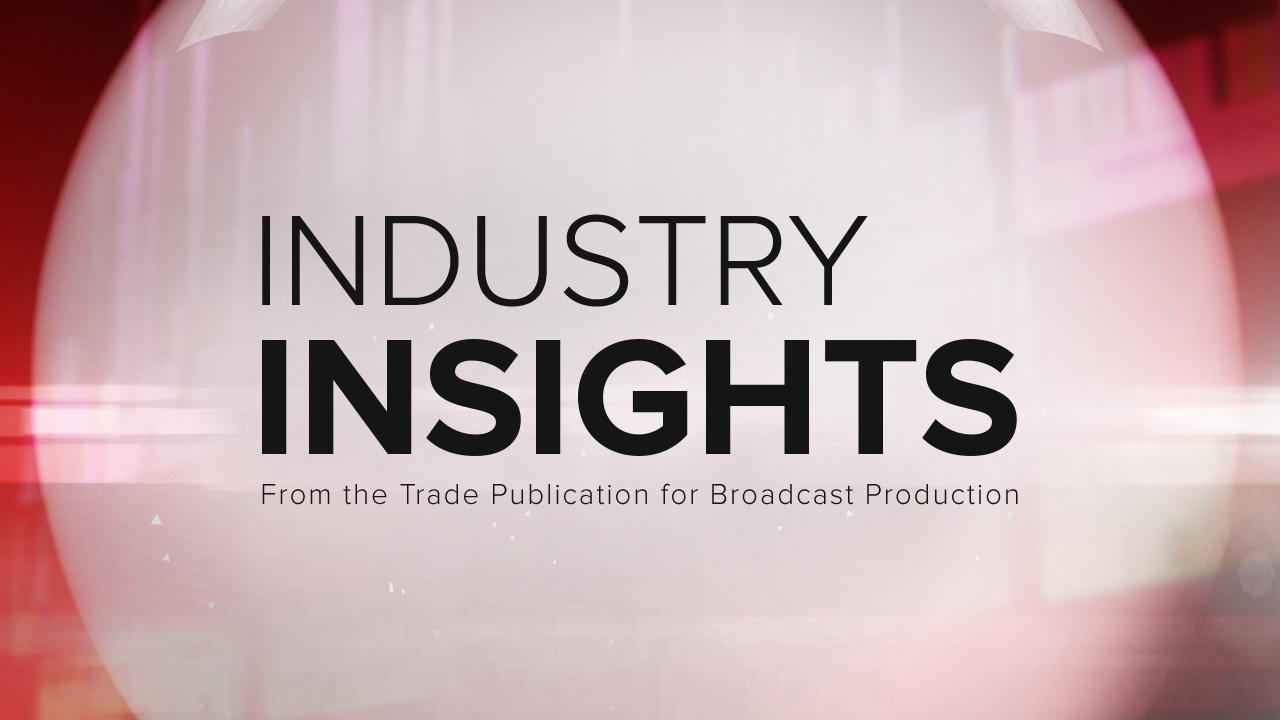 Subscribe to NewscastStudio for the latest news, project case studies and product announcements in broadcast technology, creative design and engineering delivered to your inbox.
With 2020 on the horizon, we recently gathered a panel of broadcast industry veterans to look ahead.
In this first Industry Insights panel, our group previews the overall year along with the trends they're seeing.
---
Make sure to read the rest of our 2020 Industry Insights series, including:
---
What are your overall expectations for 2020?
"We expect to see acceleration in areas of mobile production, including using IP for contribution and distribution. We'll also see an acceleration in cloud adoption for actual production. We've had many proofs of concept, but people are now beginning to use the cloud for real-world news production. Finally, we expect a further increase in the amount of spend around building out digital infrastructures to serve consumers on mobile platforms, including technologies to not only mine meaningful information about viewing habits, but also to turn that into ad revenue on digital platforms and drive traffic towards their own apps," said Ray Thompson, director of broadcast and media solutions at Avid.
"We are very excited with the possibilities that the major events like the Summer Olympics and the European Soccer Cup, that will surely reflect in new business for content creation and delivery. In terms of content creation, we expect new proposals in terms of workflows and new visually engaging content," said Miguel Churruca, marketing and communications director at Brainstorm Multimedia.
"We expect 2020 to be a great year for Chyron, particularly with our move to consolidate and develop our product lines around three primary solution areas: broadcast graphics, graphic asset management, and production-in-a-box software. With several high-profile events approaching in 2020, we expect the market to take advantage of our advanced product offerings to address the demands of providing flexible, dynamic, and data-driven graphics," said Olivier Cohen, head of commercial strategy in ChyronHego's Broadcasting Business Unit.
"There's more data available (stats, descriptive metadata, data populated by the networks, cloud, IoT, etc.) which is used to enrich video and offer better storytelling opportunities. For example, FIFA has recently authorized the use of wearable technology, which will soon be used to acquire specific information, such as biometric data about players, speed of actions, etc. Ultimately, data and video will offer the opportunity to progressively move towards an automated personalization of live stories for viewers according to their preferences, demographics, etc.," answered Benoit Quirynen, senior vice president of market and products at EVS.
"Facilis is expecting a strong year in 2020. The demand continues to build and we don't see that changing," announced Facilis Vice President Jim McKenna.
"It's the year of the cloud. With the consolidation of so many large content owners and creators it's almost impossible to use legacy approaches to combine, conform and service these libraries using traditional on-prem storage systems and MAM's. I don't see any way to achieve this without centralized libraries with multiple cloud compatible vendor systems working against these masters from a single shared location," Aaron Sloman, chief technology officer at Ownzones, told us.
"In 2020, the volume of content being created will continue to grow to meet demand for high-quality content for an increasing number of OTT services. In addition, growing demand for 4K and HDR content means file sizes will only get bigger. As a result, we expect to see growing demand for high-performance, highly available and reliable storage designed for studio editing, rendering and other performance-intensive workloads," said Eric Bassier, senior director of product marketing at Quantum.
"2018 was a record year for Signiant with our SaaS business growing by more than 40% and 2019 looks to be just as exciting. With all the new content being created, the globalization of said content, and all the new platforms and formats, there's lots of great tailwind for Signiant. Specifically, we are seeing more media companies turn to cloud solutions and fully embracing hybrid cloud/multi-cloud environments to promote flexibility and business agility and that's an area where Signiant really shines. With all of the new opportunities for the media industry in general, and what we've seen over the past few years, 2020 is promising a bright horizon for Signiant," said Jon Finegold, the company's CMO.
"Cloud technology and AI technology adoption will increase and likely go hand-in-hand. We've seen a trend where there is still some hesitation in adopting the cloud, yet both AI and cloud technologies are becoming necessities to accelerate workflows, reduce costs, and stay competitive. For 2020 I see organizations moving past their objections and embracing the many advantages the cloud and AI will bring," added Greg Loose, head of media and entertainment for Veritone.
"The market is rapidly evolving as OTT platforms continue to expand and multiply, satellite spectrum is being reduced and broadcasters are looking for the more modern and flexible economic models. This means that Zixi is perfectly positioned to continue to be the default standard for live video over IP and our business around the world will continue to grow as we add significant broadcasters and technology partners to our ecosystem," said Zixi's senior vice president of alliances and marketing, John Wastcoat.
Subscribe to NewscastStudio for the latest news, project case studies and product announcements in broadcast technology, creative design and engineering delivered to your inbox.