Industry Insights: Broadcast investment in 2020, under-covered topics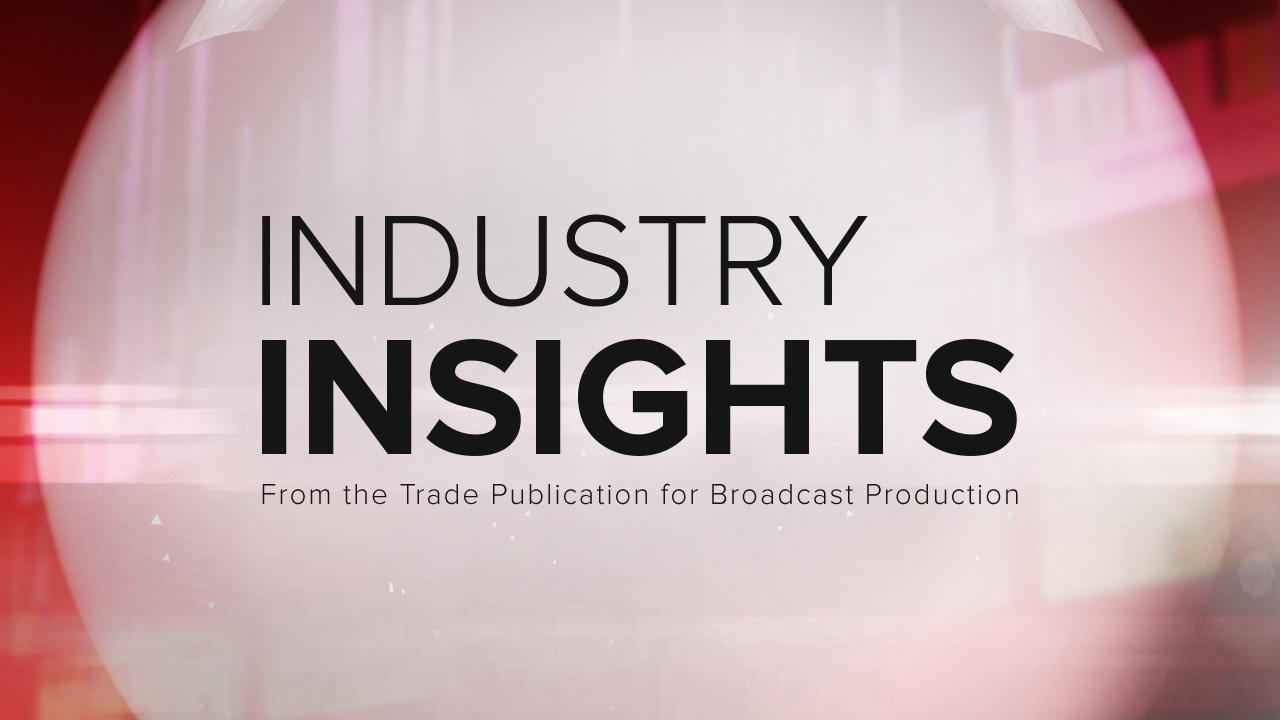 Subscribe to NewscastStudio's newsletter for the latest in broadcast design and engineering delivered to your inbox.
Anything you see being under-covered or -reported that needs to be a bigger focus for news organizations and station groups in the year ahead?
"The evolution and the role of a journalist who is also now becoming a video editor," Quirynen stated.
"We're still at the front of this whole technology wave. The disruption we're seeing is very significant and it's going to get a further shot in the arm with technologies like 5G. People are still grappling with a lot of the same challenges like how to meaningfully monetize content on these new platforms. That's where Avid comes in; we're building solutions to help them do just that," said Thompson.
"In the US, it feels like the immigration story has fallen away despite a lack of resolution," said Boster.
"Security, encryption and access logging," noted McKenna.
"While most people focus on the IP transition in broadcast being largely centered around 2110, we are seeing a huge ground swell in interest and demand (customers spending money) on NDI-based workflows. The large tier 1 facilities are most certainly going 2110 and we have helped many of the major players achieve this. But even the major players, as they look to outfit their non-primary facilities, can't absorb the cost or complexity required to support a full 2110 facility. This has opened the floodgates of interest in NDI-based workflows. This doesn't seem to get much coverage, but I believe 2020 will be the year where you see many facilities implement large scale NDI-based IP workflows," Coniglio said.
"Virtualization and cloud-based solutions should keep improving the content creation and workflows, allowing for enhanced flexibility for all content providers and distribution, especially for news operation," Churruca explained.
"The reality of artificial intelligence. There is still an ambiguity and even a doom and gloom around the topic of AI and it's time we talk about the realness of AI and positive impacts that it is already having on both local and global scales while communicating the responsibility that AI developers and vendors have," said Loose.
"It's going to be interesting to see how media companies align with the cloud providers, to date it's been very technology driven, but we are starting to see these decisions becoming more strategic in nature, where diversity may become a competitive advantage in the future," said Sloman.
"With the industry's move toward 4K and HDR, it will be essential that news organizations and station groups upgrade their graphics along with video. If they haven't already explored the latest video wall and touch-screen technology, they will want to do so well in advance of 2020's high-profile news and sports events. This will be a great time to leverage the wow factor of virtual sets and augmented reality, and we look forward to seeing some stunning examples as the year progresses," Cohen answered.
"The media is starting to pick up on the trends of 5G/satellite replacement and AI, but from our standpoint these trends are being under-reported," said Wastcoat.
Participants
Ray Thompson – Avid
Miguel Churruca – Brainstorm
Olivier Cohen – ChyronHego
Bob Boster – Clear-Com
Benoit Quirynen – EVS
Jim McKenna – Facilis
Aaron Sloman – Ownzones
John Finegold – Signiant
Greg Loose – Veritone
Straker Coniglio – Vizrt
John Wastcoat – Zixi