Sioux Falls duopoly gets branding, announces schedule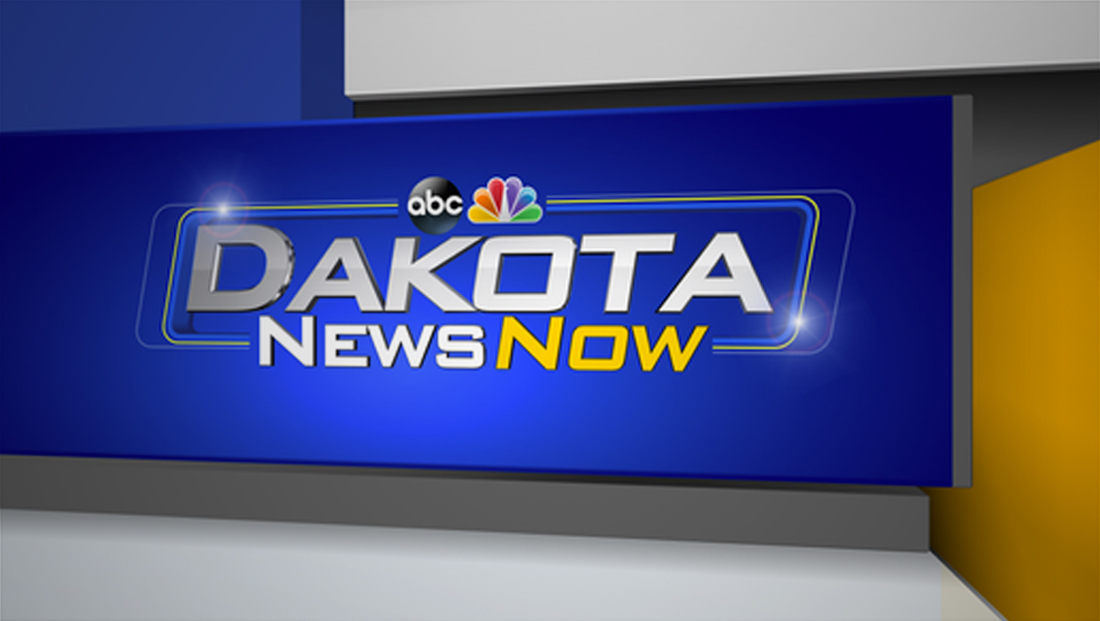 Gray Television has announced the new branding for its unique Sioux Falls, South Dakota, duopoly.
"Dakota News Now" will debut Monday, Jan. 13, 2020.
As part of the announcement, Gray also released a new logo for the news operation that uses Bank Gothic (once used across most Hearst Television stations) in silver and gold with both the ABC globe and NBC peacock atop it.
Gray announced its intention to buy the market's NBC affiliate KDLT in May 2018, having already owned ABC affiliate KSFY since 2013 with the acquisition of Hoak Media.
However, the purchase required an FCC waiver since Gray was buying the stations outright and normally the same company cannot operate two major network-affiliated stations in the same market.
During the waiver process, Gray argued that combining the two stations' operations would be necessary to compete with market leader KELO, the CBS affiliate owned by Nexstar Media Group.
According to local newspaper Argus Leader's data from 2016, KELO's 6 p.m. newscast was viewed by 16% of households, with KDLT drawing 2.8% and KSFY at 7.2%.
It's not uncommon for the same company to operate two stations in the same market under a joint sales agreement, JSA, local marketing agreement, LMA, or shared services agreement, or SSA, but this typically still keeps the stations' ownership separate — though the listed owners of both stations often have close ties and similar agreements in other markets.
The FCC approved the waiver for the Sioux Falls market in September 2019.
Gray operates under a similar arrangement in Honolulu, Hawaii, where it operates NBC affiliate KHNL and CBS affiliate KGMB, though this arrangement was set up when Raycom owned the stations.
The changes officially kick in Jan. 13, 2020.
The new "Dakota" branding purposefully avoids any references to channel numbers or networks so the name can be used on both stations.
It's not uncommon for stations in JSA, SSA or LMA agreements to result in the use a more generic branding for their newscasts — such as Gray's Hawaii's "Hawaii News Now," and "First Coast News" in Jacksonville, Florida, which is owned by Tegna.
Nexstar also uses "Eyewitness News" (without a channel number reference) for the NBC affiliate it owns in Pennsylvania, WBRE, and on CBS affiliate WYOU, which is owned by Mission Broadcasting but operated by Nexstar through an SSA.
This is partially necessary because both stations will carry the same morning newscast from 5 to 7 a.m. and the late newscast at 10 p.m.
Combined, the two stations will produce three hours of local news starting in the late afternoon into the early evening.
KDLT will carry local news from 4 to 5 p.m., 5:30 to 6 p.m. and 6:30 to 7 p.m., while KSFY will broadcast from 5 to 5:30 p.m. and 6 to 6:30 p.m.
On weekends, newscasts will be simulcast a 6 and 10 p.m. Saturdays and 5:30 and 10 p.m. Sundays.
KDLT will carry "NBC Nightly News" at 6 p.m. and "ABC World News Tonight" will air at 5:30 p.m. on KSFY.
This move will mean the two top-rated network newscasts will air at different times in the Sioux Falls market, with leader "World News Tonight" getting the "traditional" 5:30 p.m. timeslot in the central time zone.
As part of the change, KDLT will move to KSFY's studios, which is large enough to accomodate the production needs for both stations.
KSFY moved into its current downtown studios in 2016 and debuted a new set from FX Design Group at the same time.
The video wall heavy set will continue to be used on both stations' newscasts.
The changes are also triggering a new anchor lineup:
Vanessa Gomez and Erik Thorstenson will anchor with meteorologist Aaron Doudna on the morning simulcast from 5 to 7 a.m.
Carleen Wild and Kelsie Passolt with meteorologist Tyler Roney will appear on the 4 to 5 p.m. block on KDLT.
Allen and Passolt with meteorologist Phil Schreck will hold down the 5 p.m. half hour on KSFY.
Meanwhile, Allen and Wild with meteorologist Roney will anchor at 5:30 on KDLT.
Allen, Passolt and Schreck will anchor at 6 p.m on KSFY.
Allen and Passolt will also appear at 6:30 p.m. on KDLT but with Roney as meteorologist.
Allen and Passolt will anchor the shared 10 p.m. newscast with Mark Ovenden on sports and meteorologist Schreck with weather.
On weekends, Sam Wright will solo anchor with Sam Gabrielli on weather and sports from Zach Borg.
Reporting staff will be shared across both stations, as will behind the scenes newsroom and production teams.
As part of the new ownership, some of the stations' syndicated programming will move around, with "Jeopardy!" now airing at 2:30 p.m. on KSFY and 5 p.m. on KDLT. KSFY previously aired "Jeopardy!" in the morning. "Family Feud" will also move to KSFY at 11 a.m. to noon.