'Meet the Press' and NBC News come to Iowa ahead of caucuses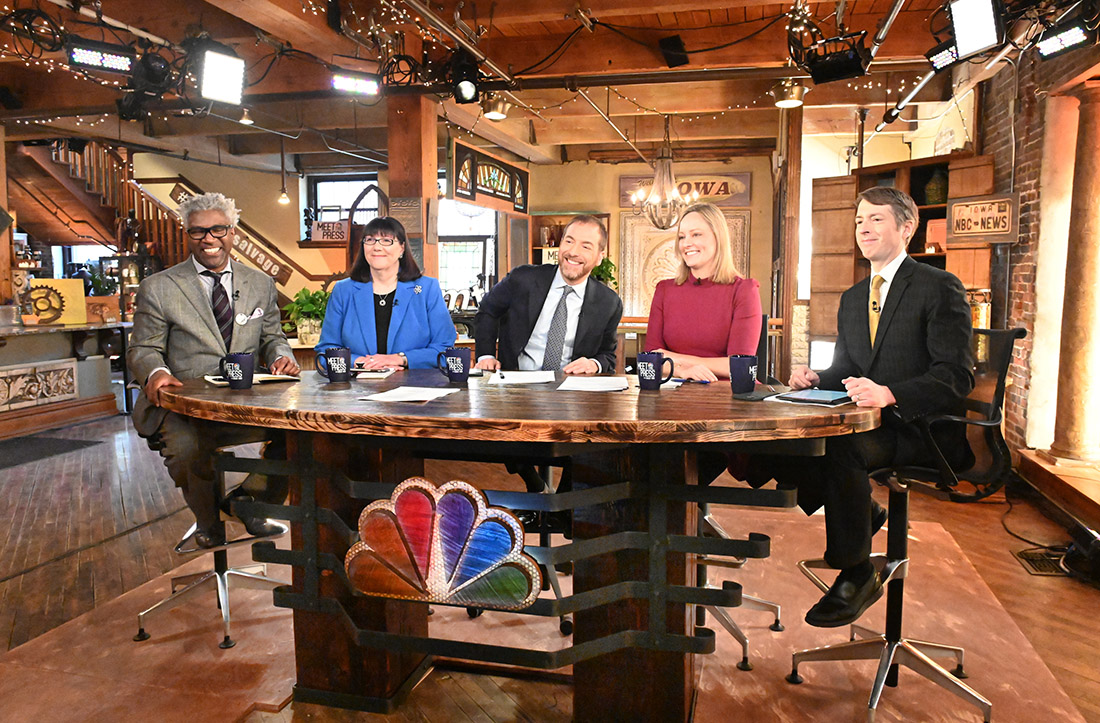 NBC's "Meet the Press" is on the road ahead of the first Democratic Party presidential caucus of the 2020 election cycle, having visited downtown Des Moines on Sunday, Feb. 2, 2020.
The show originated from West End Architectural Salvage, a coffee bar and reclaimed furniture store, which also hosted NBC News programming during the 2016 Iowa Caucuses.
Also as in 2016, NBC's broadcast included another custom-made reclaimed-wood desk to match the location's unique decor, along with rustic NBC-themed signage.
Created by Robert Lee Jesmer and Adin Leetch of West End Architectural Salvage, the desk featured a 3D NBC logo with a two-tone wood finish. The Lighting Design Group lit the space including a peacock-colored gobo on the desk's logo.
"Today" also broadcast from the location on Monday, Feb. 3, with "AM Joy" using the location for its Saturday broadcast before moving to Java Joes, a few blocks away, on Sunday.
Java Joes hosted "Kasie DC" on Sunday and "Morning Joe" on Monday.
"Meet the Press" will head to New Hampshire next Sunday for another special edition.
The latest in design, production and engineering
Subscribe to NewscastStudio for the latest delivered straight to your inbox.