NBC takes up residence in furniture store for Iowa Caucus coverage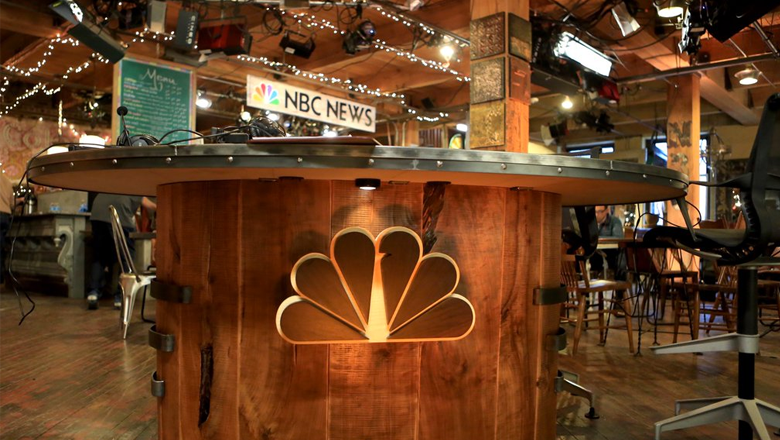 For its coverage of the Iowa Caucuses, NBC News has set up shop in a Des Moines furniture store.
The store, West End Architectural Salvage, is playing host to various NBC shows, including "Today" and "Meet the Press."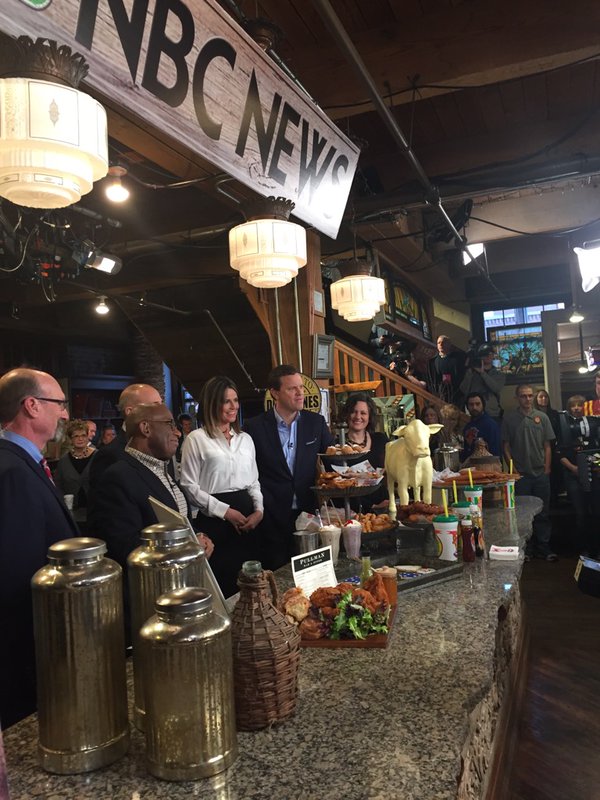 With an interior design that's rustic and full of wood and stone, NBC added its own special touches to the look — including a prominent "NBC News" banner designed to look like a weathered board.
The temporary set's anchor desk is constructed from wood and rustic accents, including a wood toned NBC peacock and raw metal edges.
Interestingly, the anchor desk is structurally similar to the 2013 version used in Studio 1A for "Today" (that desk now lives in the NBC store across the plaza). The desk was replaced in some set updates last September.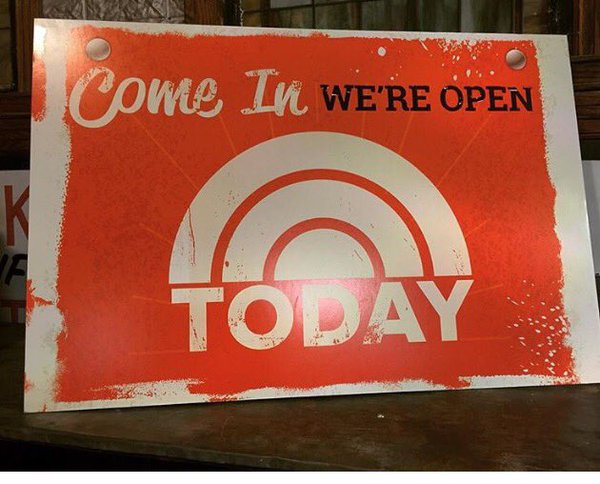 The rest of the store, meanwhile, has had "Today" and NBC News themed decor added, including faux rustic signage, a collection of vintage style dimensional letters and a license plate.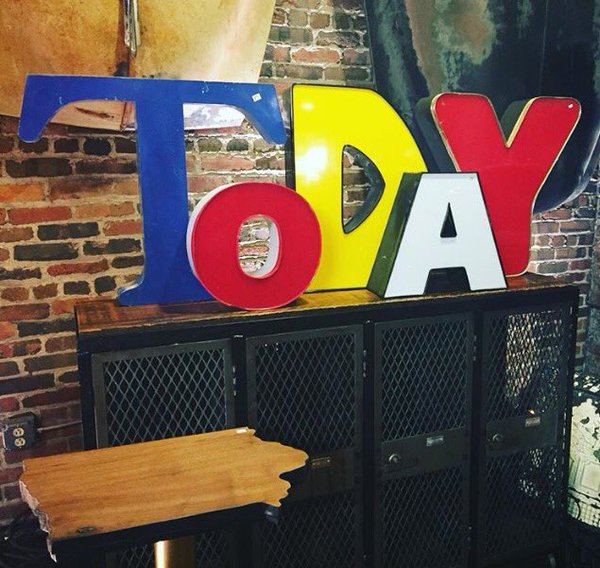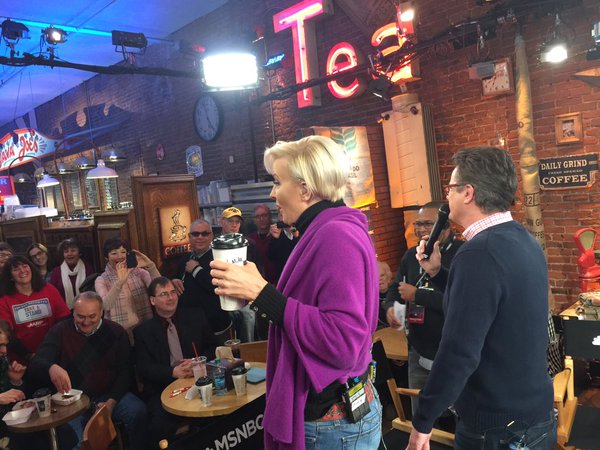 MSNBC, meanwhile, is using a coffee shop for its live coverage, including "Morning Joe." Appropriately, the coffee shop is named "Java Joe's."