Former 'Today' anchor desk finds new home in NBC store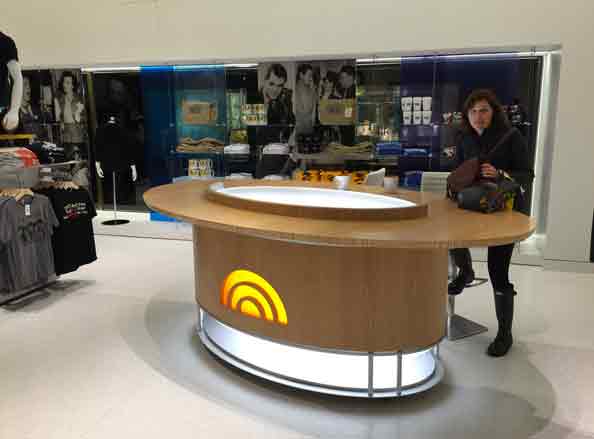 The former "Today Show" anchor desk from Studio 1A has found a new life as a tourist attraction of sorts.
The oval shaped desk, which features an inset, internally lit panel on the surface, a cutout logo with backlighting and an illuminated base, has been moved into the Shop at NBC Studios for tourists to view and take photos at.
NBC has thoughtfully moved stools behind the desk to complete the look.
The store, located in Rockefeller Plaza, is part of the NBC Studios tour and offers a variety of NBC and NBC News merchandise for sale.
Photo: Dennis Degan via Flicker