One network opted not to lead with Trump acquittal Thursday morning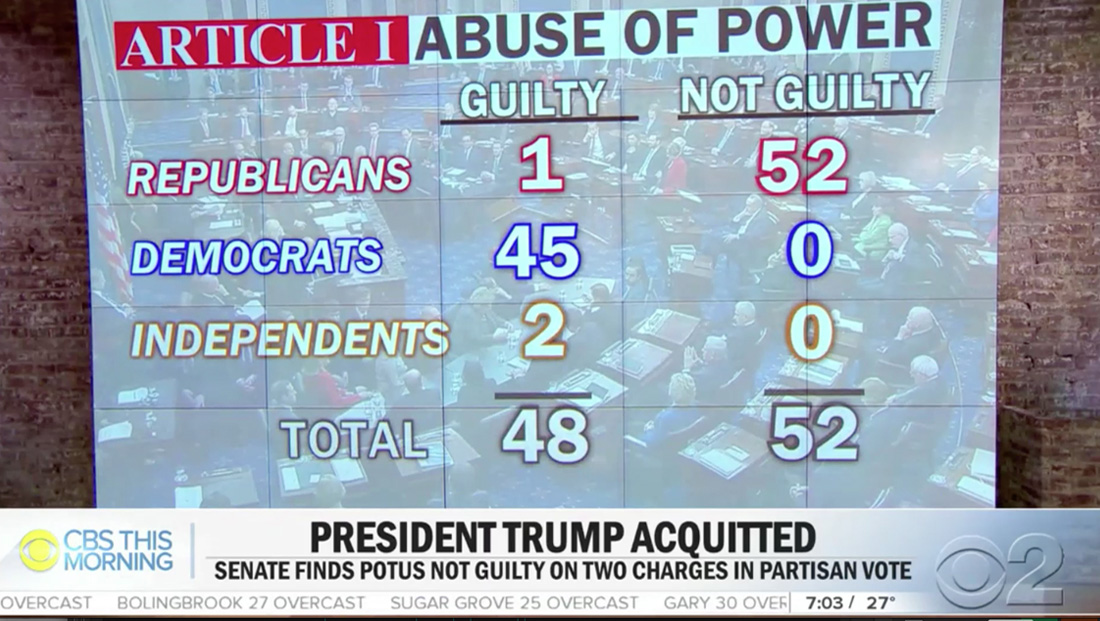 After leading all three major network newscasts Feb. 5, 2020, one of the networks opted not to lead with Donald Trump's acquittal Thursday morning.
ABC News' "Good Morning America" instead lead with the weather — as well as a brief teaser for the Oscars, which ABC has the exclusive broadcast rights to, at the top of the show.
With the senate trial results all but predetermined and weather affecting viewers' lives, ABC producers likely thought it was a better lead — plus it has the advantage of having much more compelling video than the same shots of the Senate floor viewers have been seeing for the past few weeks.
"GMA" also pulled out its augmented reality to showcase storms in the southeast.
"Today," meanwhile, mentioned the weather at the top of the show, but quickly shifted gears to the trial coverage.
"CBS This Morning" started off poking fun at the "raspberry" blow at a Kansas City Chiefs Super Bowl LIV rally — including mentioning there might be some at Trump's press conference later in the day.