South Dakota station gets new set packed with tech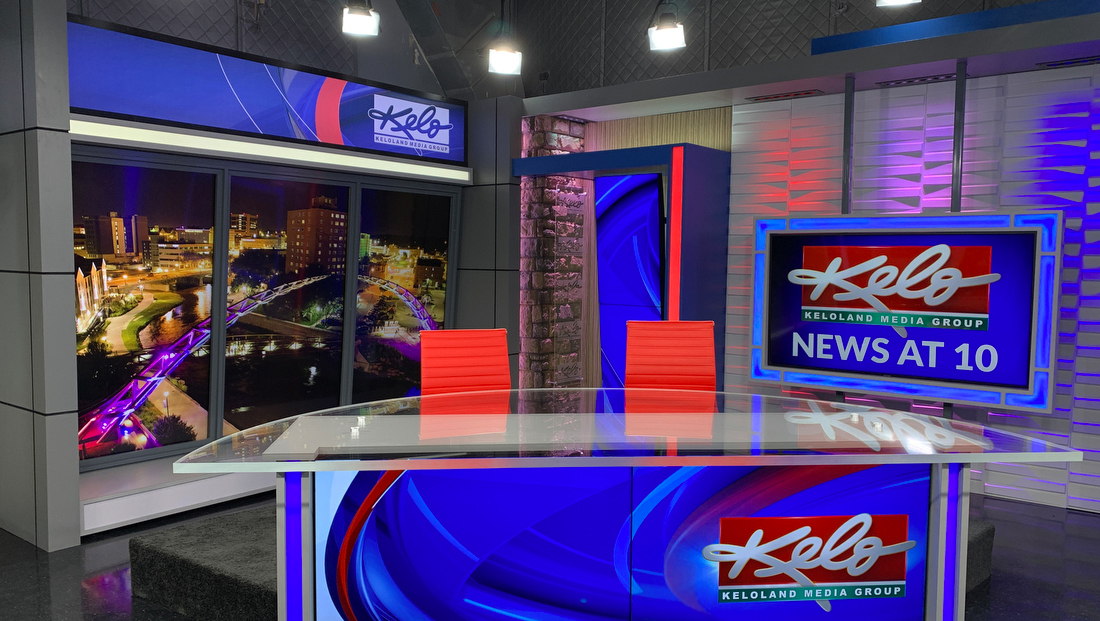 KELO, the Nexstar Media Group owned CBS and MyNetworkTV affiliate in Sioux Falls, South Dakota, has debuted a new set.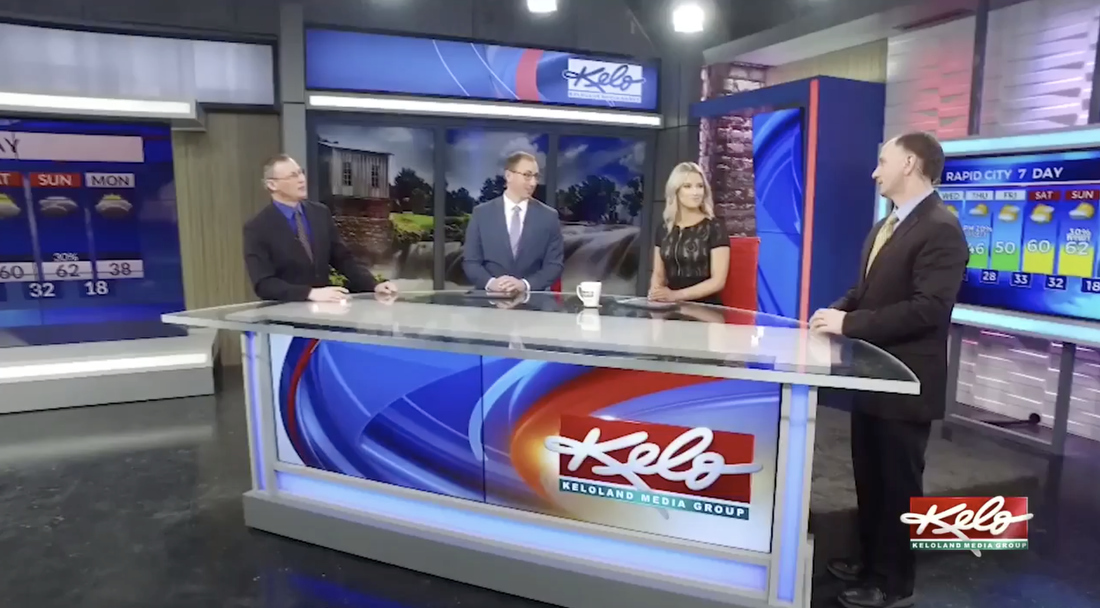 In many ways, the set is a scaled down version of the set Nexstar designed and built for WBRE and WYOU in Scranton/Wilkes-Barre, Pennsylvania, but with some unique elements and design tweaks.
For starters, KELO, which brands on air as "KELOland News," only has three of the six vertically mounted video panels in the corner of home base that WBRE and WYOU have.
Filling out the space camera right is a faux stone column, blue structural elements and a vertical stack of low profile video panels as well as a wavy patterned wall and landscape oriented video panel.
This look, in turn, is remiscent of some other non-symmetrical home bases found on Nexstar sets.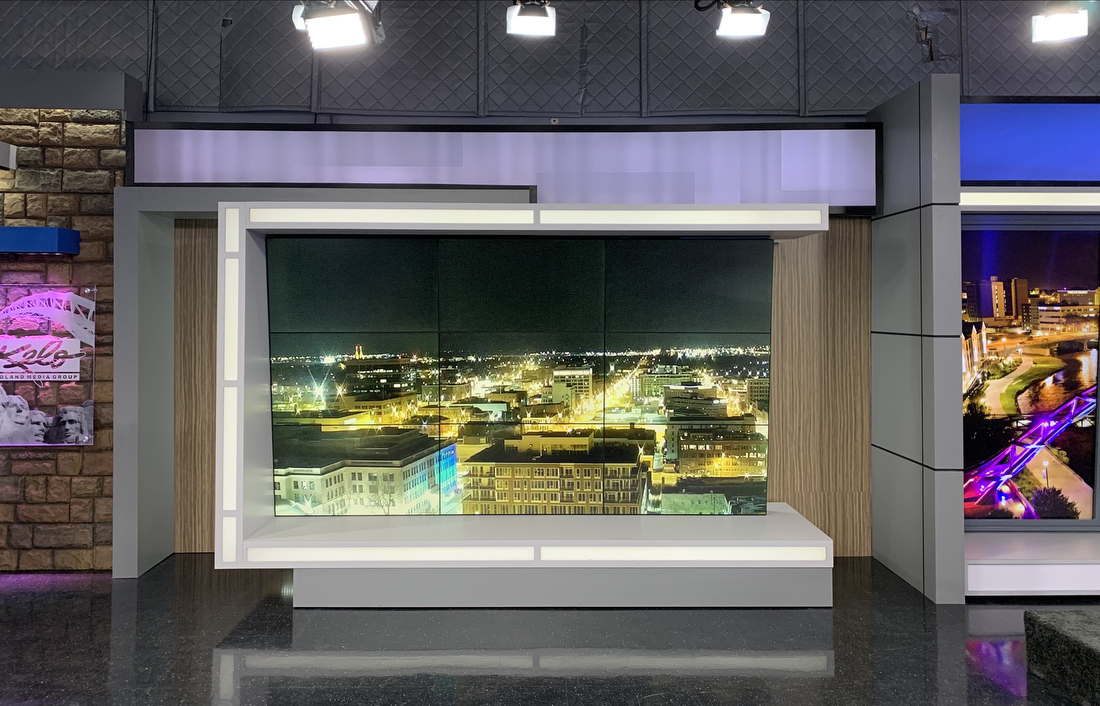 Camera right of home base is a flexible standup area with a nine panel video array.
The video panels are from Phillips and also feature prominently on the front of the anchor desk and weather pod.
AV integration by was provided by Digital Video Group, while the set itself was designed in house.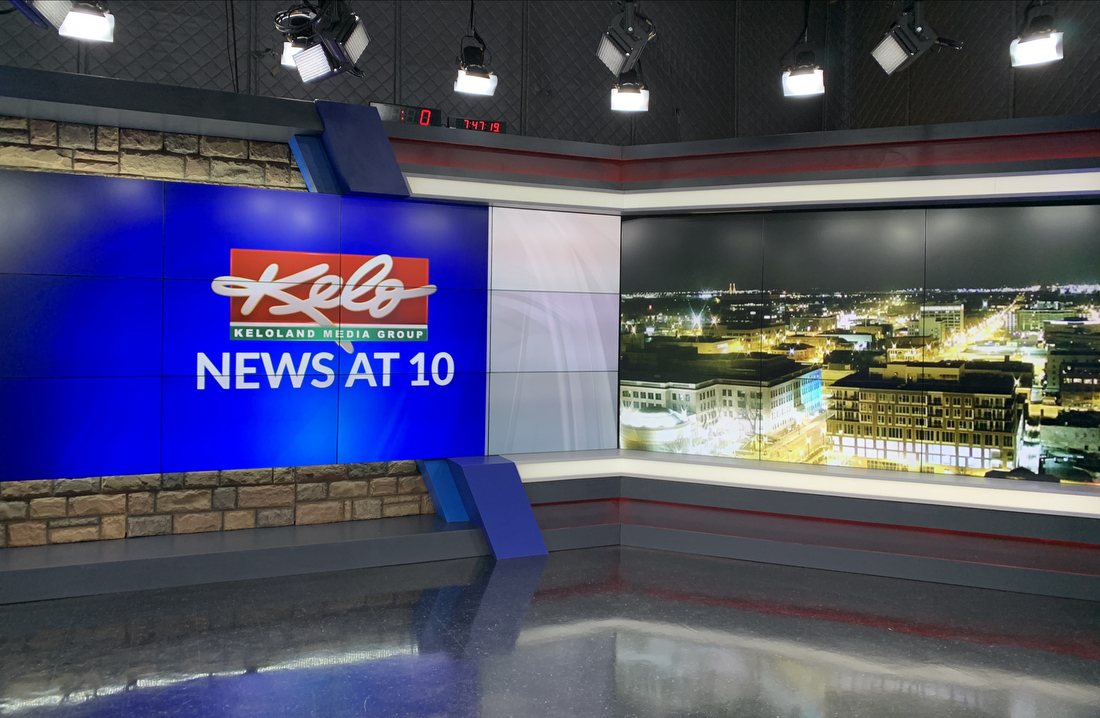 The set also includes a new weather center with frosted glass wall separating the presentation pod from work area, as well as an angled video wall intersected by a blue angular element.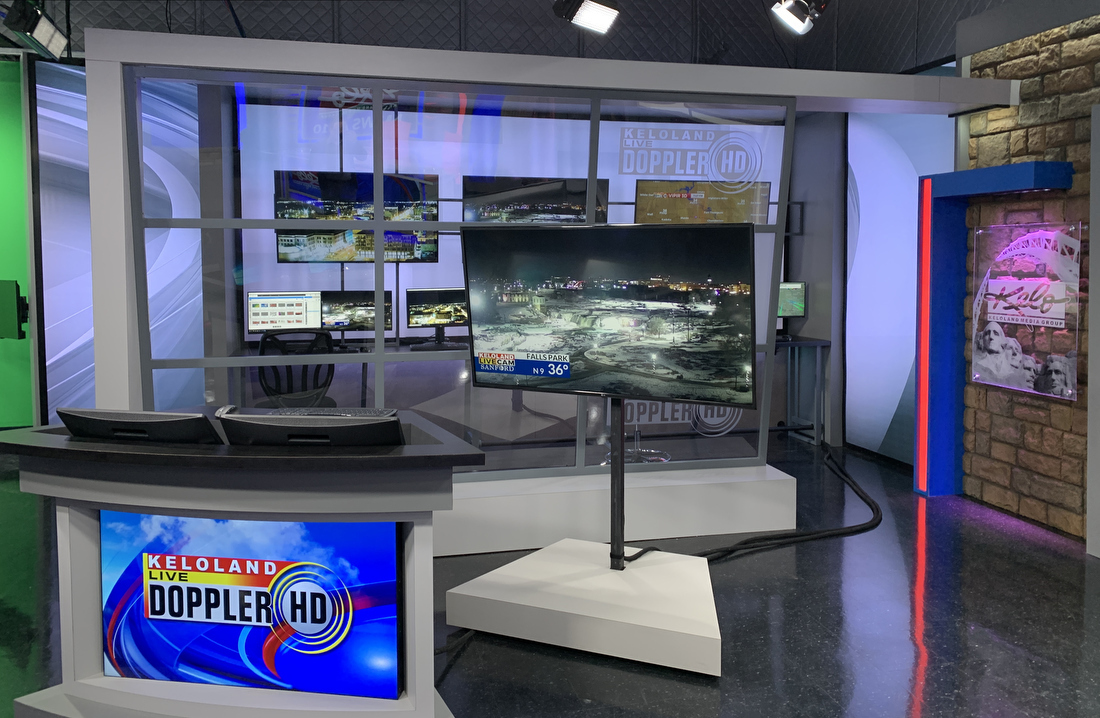 Overall, even the scaled back version still packs quite a punch with technology for such a small market.
More faux stone is featured here, as well as in other areas of the set, including on columns fronted with frosted panels featuring the KELO logo and Mount Rushmore and a portion of the city's Arc of Dreams sculpture.
In addition to the new set, Nexstar also invested in new Hitachi studio cameras with Vinten robotic camera peds.