NBC brings 'Election HQ' to New Hampshire ahead of primary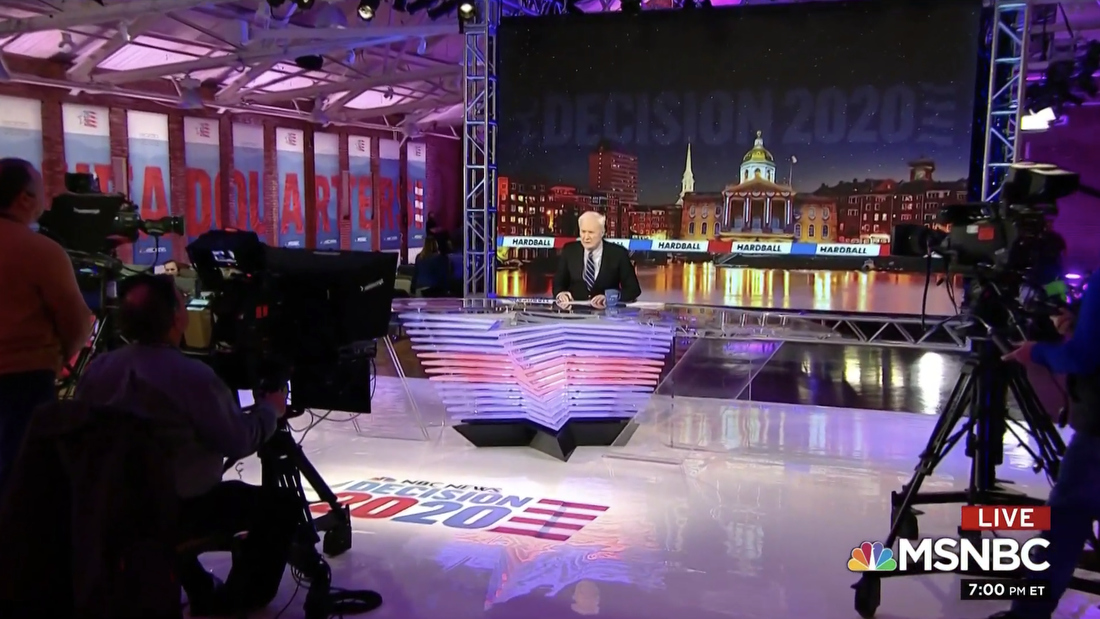 As the 2020 primary moves to New Hampshire, so does NBC and MSNBC's election headquarters.
The quadrennial pilgrimage by the organization has relocated a host of programs along with primary night coverage to the Armory Ballroom at the DoubleTree by Hilton in downtown Manchester.
Similar to 2016 and 2012, the event space has been transformed into a camera-ready venue with multiple shooting locations for shows including "Meet the Press," "Hardball" and "All In," among others.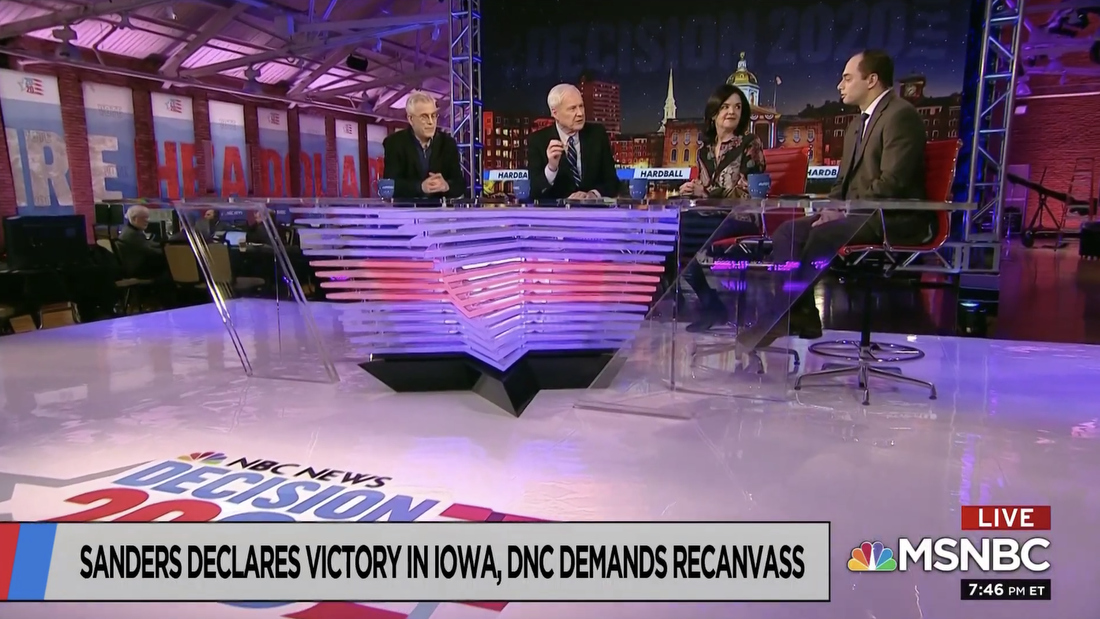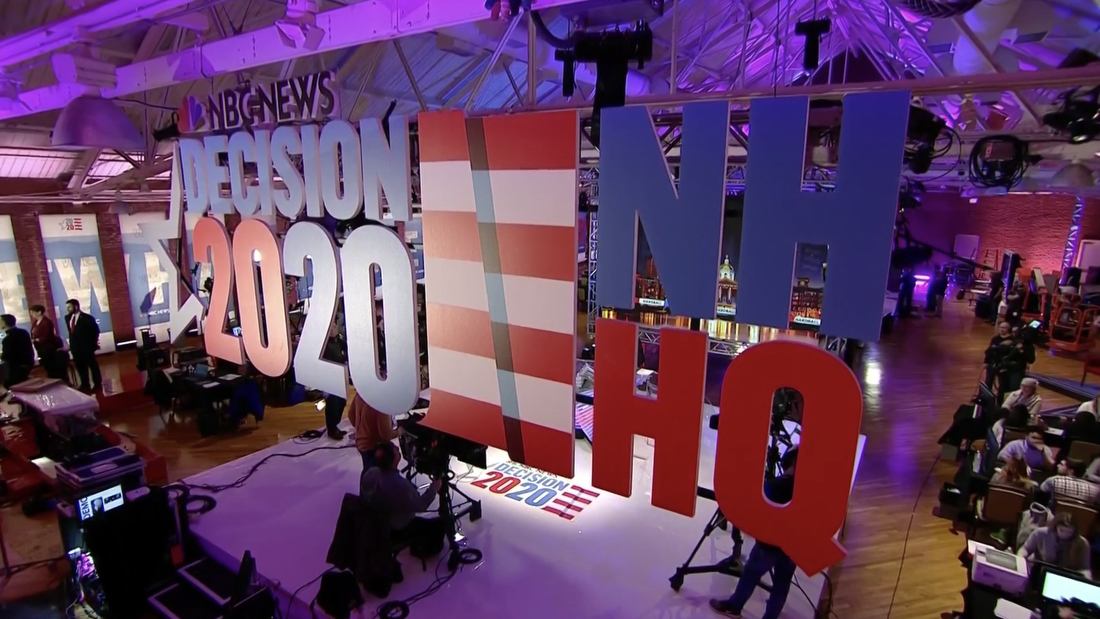 A large, multi-sided LED screen — provided by LMG rentals — is the hub from which the two main areas branch off, each with a desk and set of cameras. An additional area is also available for one-on-one interviews.
Large printed banners and workstations wrap the space with patriotic lighting cues and a hanging "Decision 2020" logo cutout updated to add "NH HQ."
On primary day, Tuesday, Feb. 11, "Today" and "NBC Nightly News" will originate from New Hampshire along with additional MSNBC programs all next week.
In the evening, the main results programs of NBC will also come from the studio. Chuck Todd will join Lester Holt while Rachel Maddow, Brian Williams and Nicolle Wallace will anchor the MSNBC coverage from New York City.
HD Studio worked with NBC News on the scenic design and graphic design for the space.