Tips on how to create a home TV studio for anchors and reporters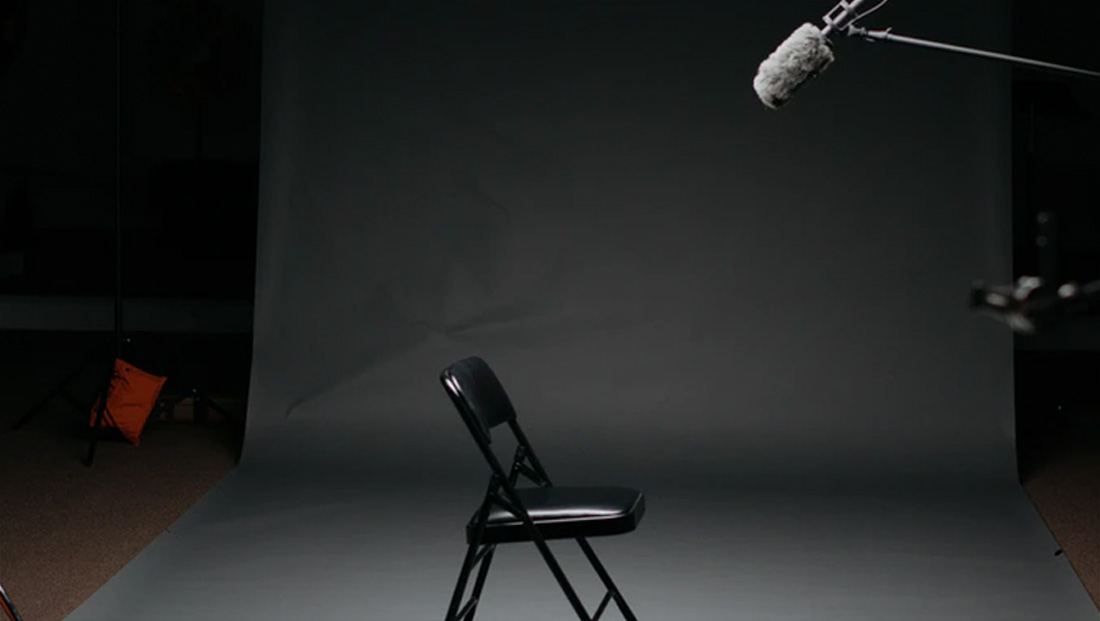 Even if you're not quite at the point where talent needs to anchor from home, it doesn't hurt to at least start thinking about what you might do in these uncertain times.
Picking a location
If you decide to set up a home studio for talent to use, the first thing to consider is picking a location.
Select an area away from noise and the center of the home.
Basements can be a good option (even unfinished ones), but also keep in mind if there will be people walking around above the location and if they can reasonably expected to be quiet and still.
Other good options include home offices, garages (without vehicles), guest rooms or spare rooms.
The area should likely have reliable cellular signals, wifi or hard wired Internet access.
Also consider the location of HVAC vents, windows, appliances and other architectural elements that could interrupt broadcasts.
Be sure there's adequate and safe access to power. Avoid "daisy chaining" power strips and extension cords together to reduce the risk of a fire.
Outdoor locations can be used, but you'll obviously want to consider weather and the elements' effect on both talent and gear. In some cases, outdoor shots should also avoid giving away clues as to where the talent lives.
In some cases, setting up at an anchor's home might not be possible for any number of reasons — so one option is to rent, for example, a furnished apartment or other real estate on a short term basis.
This can also be helpful if reporters are also going out in the field and want to isolate themselves from their families so they can also use the apartment as a temporary "home."
Setting up home studios
Keep in mind that staffers who self isolate will likely be either alone or with people who don't have broadcast experience, so any equipment sent should be easy to use or, ideally, remote controlled.
Thanks to the rise of IP production, setting up remote studios is easier than ever as long as there is a reliable internet connection back to the station or other control facility.
PTZ or other robotic cameras are a good option, but you can also lock down pretty much any camera — including mobile devices.
Teleprompting can often be set up to tie into the news production system thanks to IP technology, but talent can also ad lib or use tablet based prompting solutions if needed (run locally or remotely). Cue cards or notes are good alternatives if none of these options are available or they fail.
When possible, avoid wireless equipment of any kind — it's just another "link" in the (wireless) chain that could cause issues.
While using the talent's cable, satellite or streaming TV signal can be used as a way for them to see what's on air, keep in mind that there can sometimes be delays with these signals. These also won't, obviously, to show preview content. Ultimately, a full featured return monitor setup may be better.
Audio issues
Audio can be handled via professional mics or via headphones or ear buds with a mic.
Audio in general can be a particular issue — with things often sounding "echo-y" or hollow.
Consider how much echo will happen in the space you pick. Because remote studio setups are often in spare spaces around the house, they also tend to be sparsely furnished.
Hanging fabric such as sheets or towels on walls can sometimes help cut down on echoing.
Area rugs, unused mattresses or foam mattress pads can also help.
You can also pick a location that's carpeted and has upholstered furniture or fabric window coverings.
Lighting
In most cases, you'll need a variety of light stands if you're setting up talent at home, so be sure to account for that.
LED lighting is often the best bet since it's relatively cool to the touch, rated for standard home power systems and energy efficient.
However, avoid using too many extension cords or power strips and check the power capacity each is rated for.
In a pinch, you can use household lighting fixtures or lights designed for construction or painting — but keep in mind that color temperature of bulbs will vary greatly.
If a reporter is using video calling and facing a computer screen, keep in mind that the color of the screen can bounce back on talent's face, creating undesirable effects.
For talent who wear glasses, check for glare or reflection of the screen or lighting on the lenses as well.
If you don't have barn doors and flags handy to reduce glare or aim beams of light, paperboard or cardboard can be a good option, but just be sure it won't catch on fire if placed near lighting gear.
The latest in design, production and engineering
Subscribe to NewscastStudio for the latest delivered straight to your inbox.