Chicago meteorologists call it in from home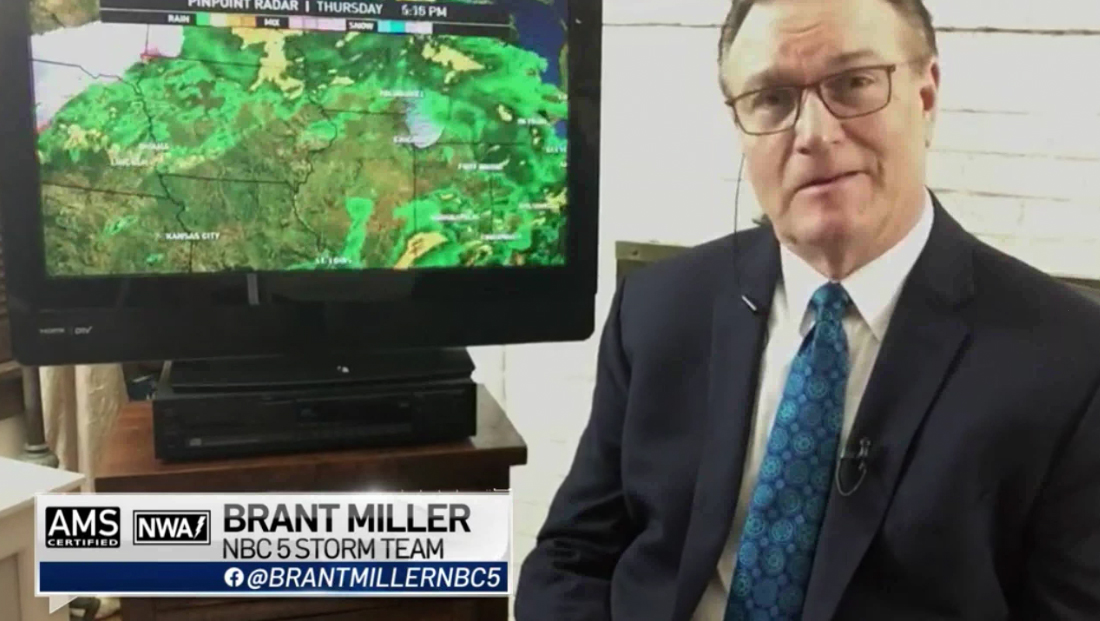 WMAQ in Chicago shifted its early evening and evening meteorologists to working from home.
The NBC owned station had Paul Deanno and Brant Miller both joining newscasts remotely from home.
Deanno, who appeared on the 4 p.m. newscast, March 19, 2020, was seated in front of an arched white shutters with houseplants behind him while Miller appeared to be in a living area next to a fireplace with a smaller TV monitor over his shoulder.
Deanno was not wearing a visible pair of earbuds or mic, while Miller appeared to have an at least quasi-professional grade mic on and was using a single earbud as an IFB.
As both forecasters started their various segments, the control room put their image in a small box next to a larger weather map before taking the weather computer fullscreen.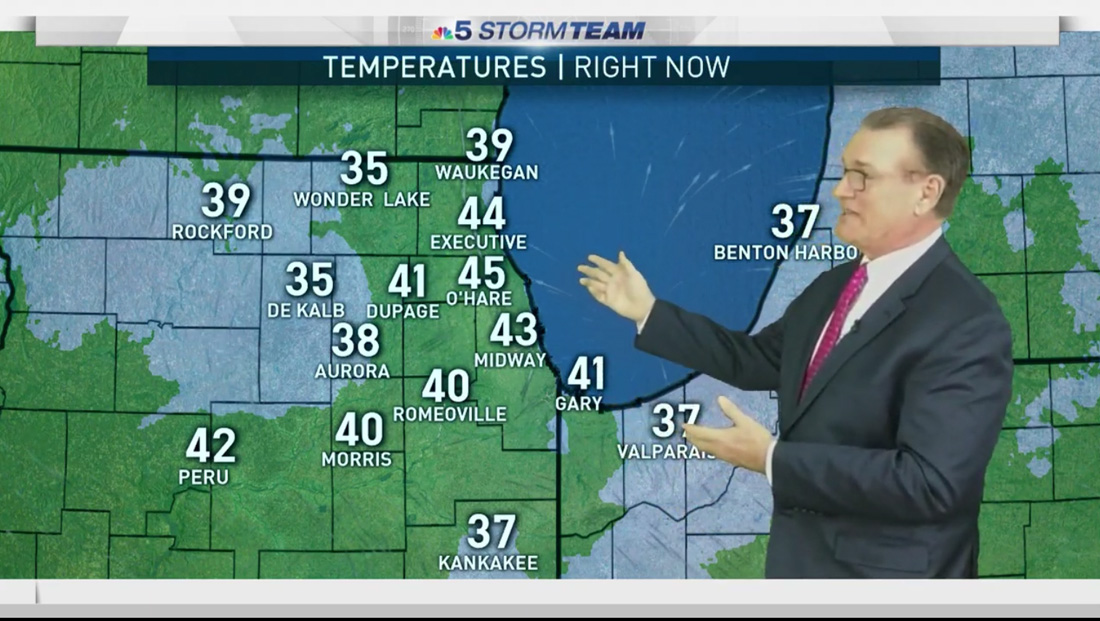 On March 23, 2020, Miller began appearing in front of a chroma key wall, presumably set up at his home. The station tweaked it throughout the week.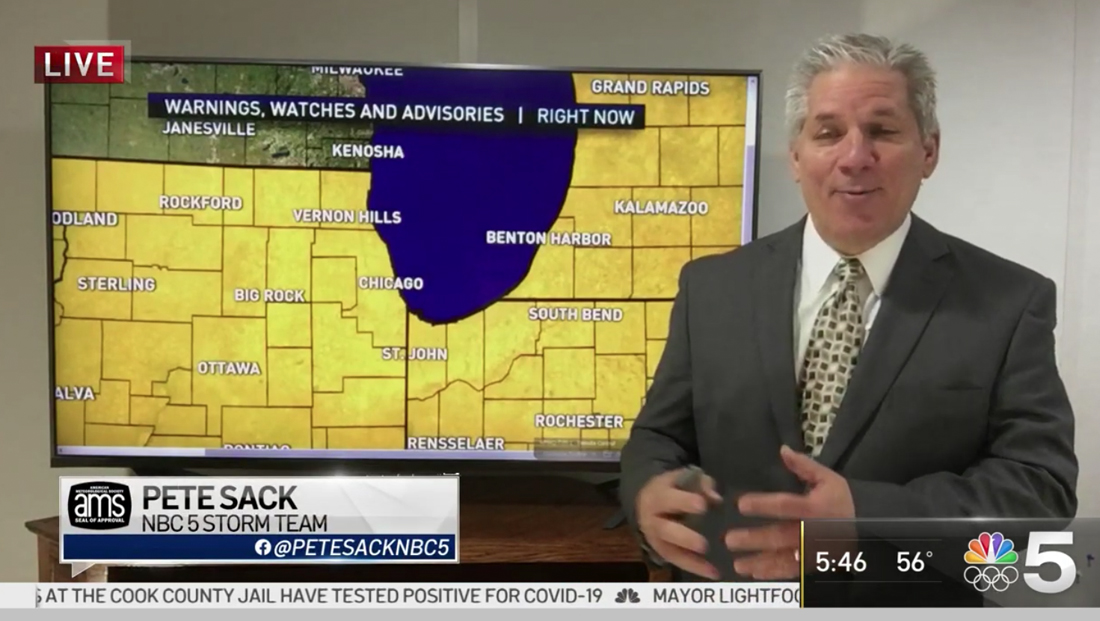 Pete Sack also began appearing from home using a large screen TV on what appeared to be a wooden console table.
On March 20, NBC 5's Alicia Roman switched to delivering weather from home.
Over on CBS 2 WBBM, morning forecaster Megan Glaros delivered the morning weather reports from her home in Indiana (many people who work in Chicago commute from the neighboring state).
The move follows fellow Chicago traffic reporters Roz Varon on ABC owned station WLS and Yasmeen Hassan on CBS owned WBBM who started working from home earlier in the day.
On March 24, 2020, morning meteorologist Tracy Butler began broadcasting from her basement.
Need to set up a home studio for your talent? Here's a running (and evolving) list of tips.