Industry Insights: Coronavirus, expenditures and the upgrade cycle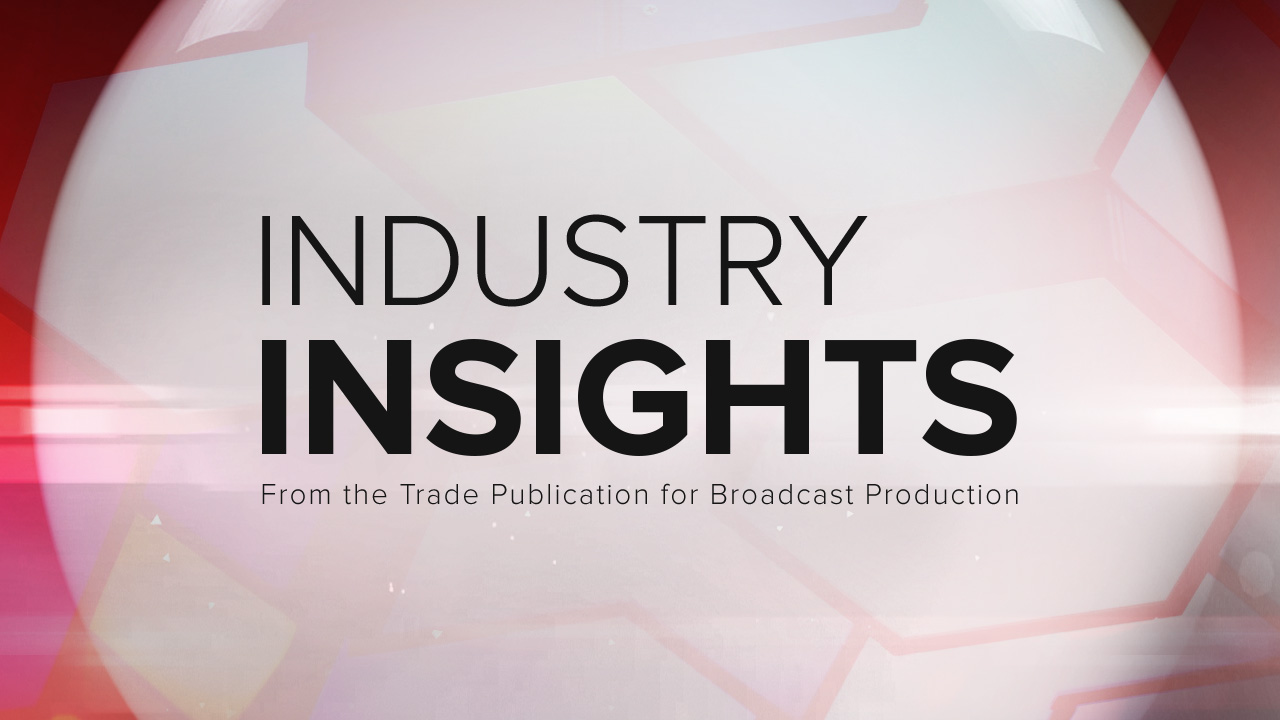 Subscribe to NewscastStudio's newsletter for the latest in broadcast design and engineering delivered to your inbox.
How will this impact upgrade cycles?
"This is also too early to say. We are currently seeing an increased interest in upgrading from some customers who had delayed that investment for a long time and were running on old technology. These customers did not yet have the remote working capabilities that have been introduced in the past 12 to 18 months and need to catch up with the more recent technology to overcome the challenges of current work-from-home scenarios. Others are going into a more technical freeze approach, delaying all non-critical updates to their production systems. How these two trends consolidate is yet to be seen," Savina said.
"If productions were already planning to migrate from on-premises to cloud-based workflows before, I think we can expect those migrations to proceed a lot faster now. And if companies were just starting to do their research on cloud migration, they've probably accelerated that process greatly now that they've had to adopt remote workflows immediately," explained Lisman.
"As companies look to cut costs across the board, it's reasonable to expect that they might be looking at how to keep legacy systems going longer as opposed to making large-scale upgrades to new technologies," said David Candler, senior director of customer solutions at Veritone.
"Countries around the world are sharing best practices for managing these unprecedented times, and many of these measures are impacting required testing by certification bodies that clear new hardware products for commercial release. To ensure that hardware meets certification standards, many product releases and upgrades are being temporarily delayed. With new safety measures in place, AJA is currently accepting and processing orders, manufacturing our products and shipping them to ensure our customers can proceed with operations as seamlessly as possible, with continued after-sale technical support. Additionally, with work at home policies in place, we are successfully releasing various software and firmware updates, offering substantial new features and enhancements for products in use around the globe," Button said.
"From what we have visibility of at this time, we've seen priorities change such that upgrade cycles or new deployments are happening in a different order than originally planned and in many cases the approach to the upgrade has been changed, but as with all business, our customers need to adapt to this situation and in a lot of cases technology is providing solutions to that," reported Davenport.
"In our industry, there's always the three-legged table of speed, quality, and cost – and we're seeing clients choosing to compromise different elements in order to achieve short-term goals. Some clients are willing to spend simply to stay in business. In other cases, we see compromises in quality that would not have been previously acceptable. I believe the priorities of clients will continue to shift based on the requirements needed for social distancing and coronavirus safety," said Van Hoy.
"Fundamentally everything will be delayed by a year – even though we may start to resume business well within a year, cash will be tight as it will be diverted for working capital and not invested in capital equipment, unless the use of technology can show a rapid payback in savings in operating expense," said Broadcast Pix CEO Graham Sharp.
"If anything, this very sudden shift to remote working will inevitably drive the upgrade cycle, with broadcasters coming to terms with the hard facts that they need to reassess remote delivery options and invest in more astute and flexible workflow solutions to enable a smooth flow of delivery across the entire chain," explained Pfitzner.
"As a SaaS company we think about renewals as there aren't upgrade cycles as with perpetual licenses. As of now we're seeing very strong renewal rates as Signiant products play a key role in remote work and remote collaboration and our products are central to keeping content flowing right now," Finegold said.
"It's complicated right now. Some customers are taking advantage of this "downtime" while production is offsite or in home studios to upgrade their facilities. We continue to build solutions and the lead times have been stable throughout Q1. Now that we're in Q2, it's definitely different but customers' installations are still ongoing. Though, the logistics of site access have to be more creative than in the past. I think, like within most industries, an impact to upgrade cycles will present itself. It's our job to work with our customers and help them through this difficult time," said Kathy Skinski, general manager of broadcast and media at Planar.
"The shift towards the cloud will end upgrade cycles in most cases. Cloud computing is always on the cutting edge and companies, by default, benefit from new and advanced technology on an ongoing basis. The cloud opens doors to new opportunities to upgrade and innovate with very short notice. Unlike infrastructure projects which require significant CapEx upfront and many months to implement, cloud-based projects can be spun up at a moment's notice and are essentially paid for as time, storage, and compute units using operating expenditure," explained a representative of Ownzones.
Participants
Bryce Button – AJA Video Systems
David Candler – Veritone
Olivier Cohen – ChyronHego
Ben Davenport – Vidispine/Arvato Systems
Julián Fernández-Campón – Tedial
Jon Finegold – Signiant
Dave Van Hoy – Advanced Systems Group
Namdev Lisman – Primestream
Michael Pfitzner – CGI
Kevin Savina – Dalet
Graham Sharp – Broadcast Pix
Kathy Skinski – Planar