Promos start to reveal networks' 2021 inauguration branding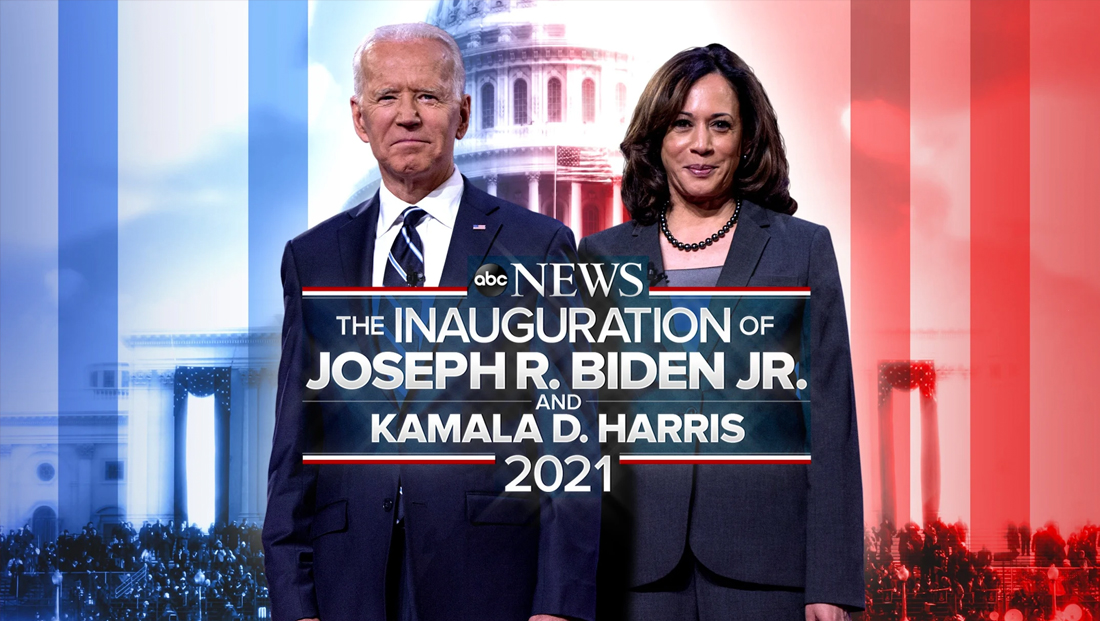 As Joe Biden and Kamala Harris' Inauguration Day nears, the major networks have been began promoting their coverage in earnest, giving us some hints at what looks and branding they are going with.
NBC News and MSNBC
NBC News (and, by extension, MSNBC) are airing promos and have released key art using what appears to be a redesign for the network, though elements of the old presidential event look still exist.
ABC News
ABC appears to be largely building upon its inauguration look from 2017, with vertical red, white and blue stripes and plenty of D.C. imagery, according to key art the network released.
The network's logotype for the event remains in Proxima and uses both Joseph R. Biden Jr. and Kamala D. Harris' full names. Red, white and blue stripes appear above and below the lockup's footprint, with the ABC News logo and year "2021" allowed to peek out beyond the frame in select uses.
This year's promos mix in a red to blue gradient in lighter, brighter shades along with bold, Helvetica-ish typography more in line with ABC News Live's look.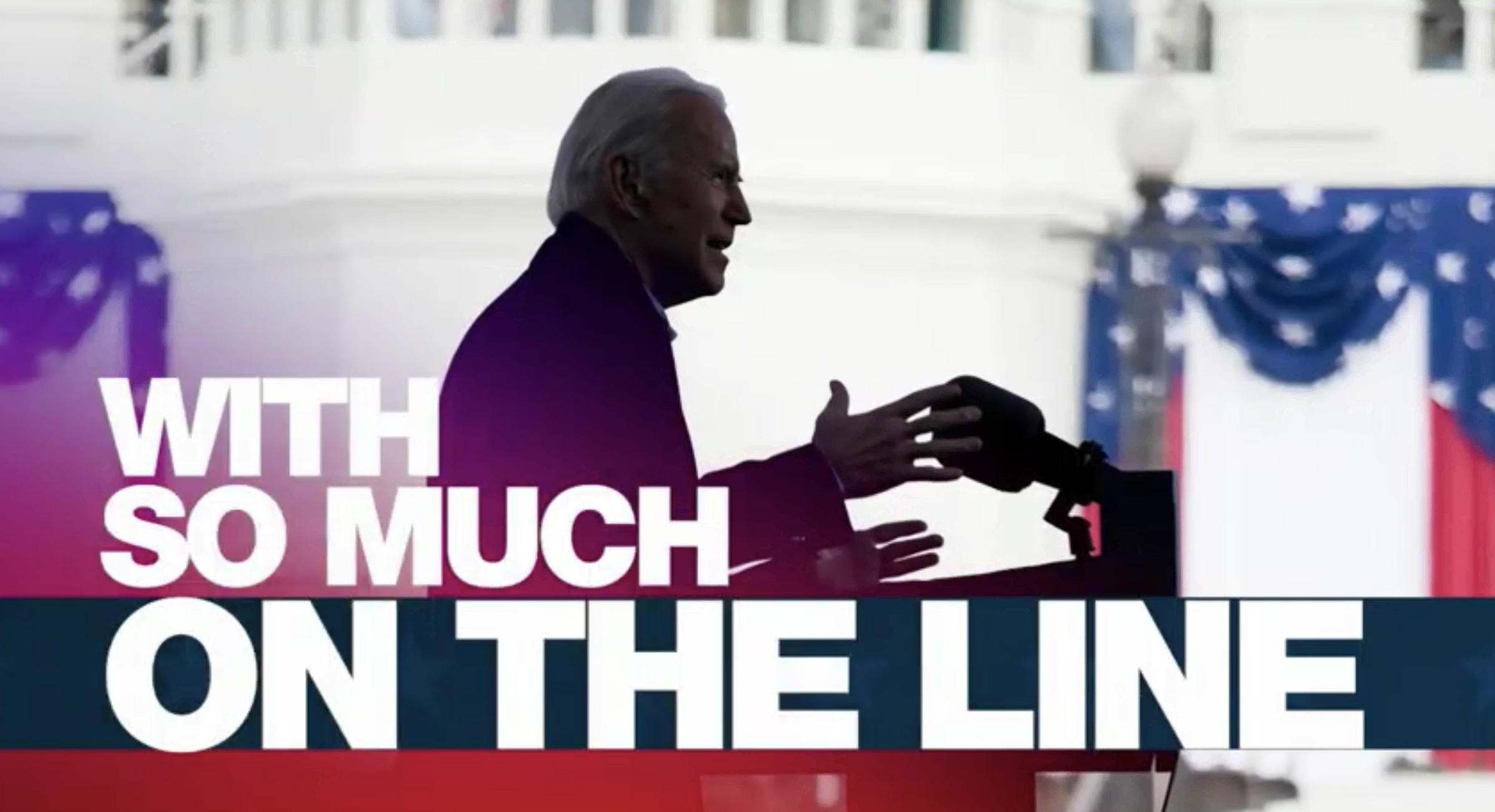 There's also a male announcer, rather than the female one ABC has been favoring for special event coverage.