Promos start to reveal networks' 2021 inauguration branding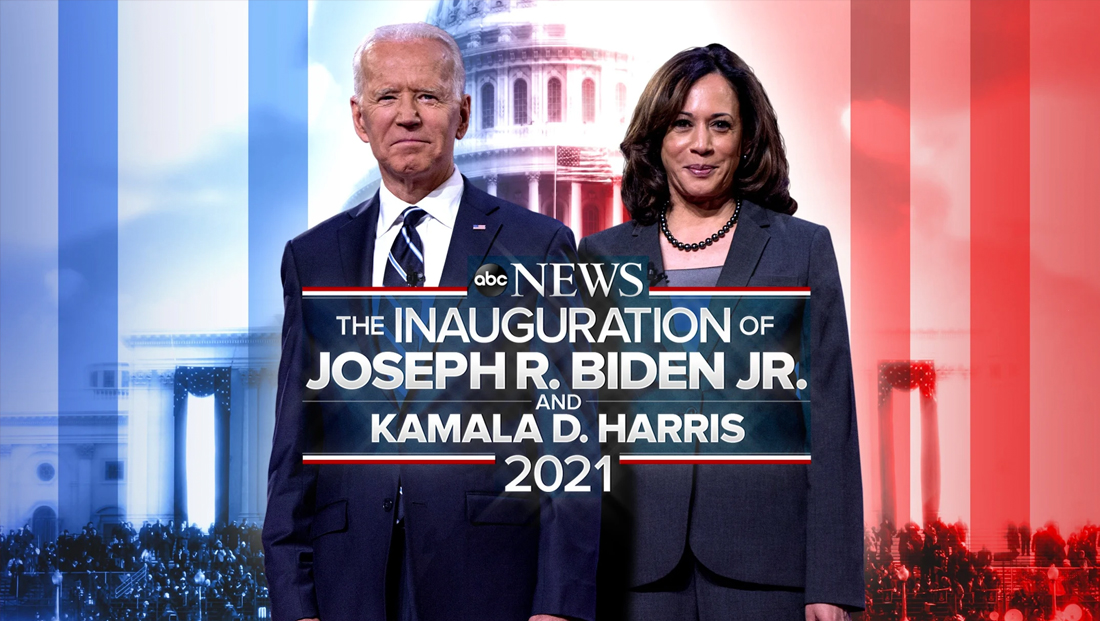 CBS News
CBS, meanwhile, most dropped the "America Decides" branding in favor of elements of its new network wide look (or, more specifically, the CBS News portion of that look).
The promos do retain the narrow sans serif used in election graphics for the logotype reading: "The Presidential Inauguration of Joseph R. Biden, Jr."
In one lockup, the words are stacked with "The" appearing smaller in the upper left and Biden's name appearing in a red bar accented by a blue line below.
Also making appearances are the slightly beveled off white components of the CBS News branding that have been emerging in on air looks over the past months.