Networks go patriotic for Biden inauguration coverage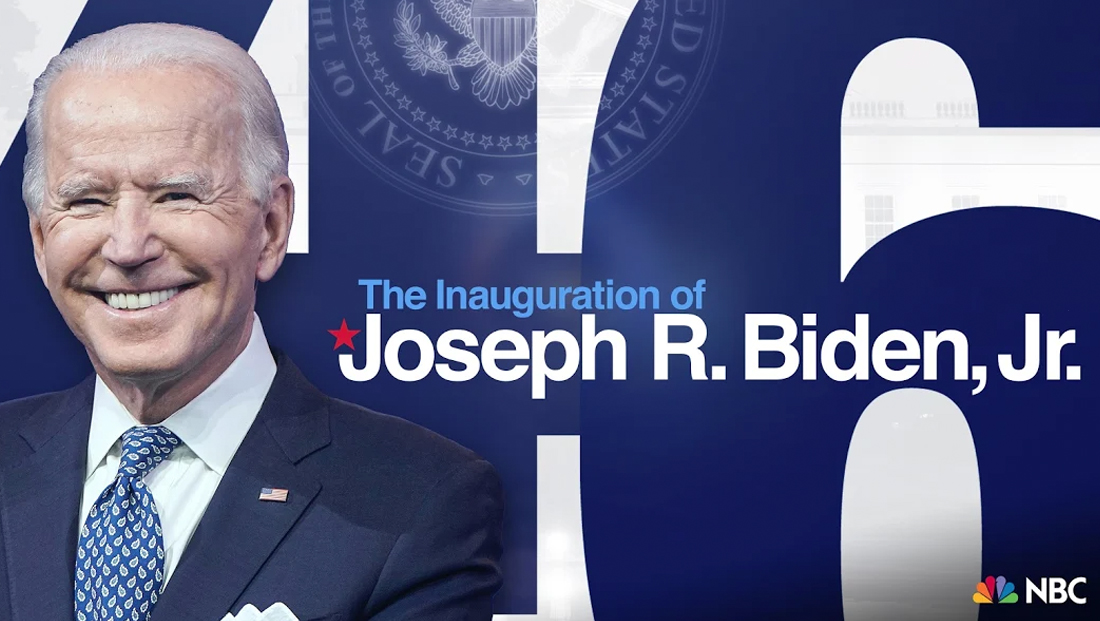 NBC News and MSNBC
As first reported by NewscastStudio, NBC and MSNBC began rolling out a significantly different inauguration look last week.
That look was out in full force, with the bold, offset "46" icon a dominant element also with microtext accents.
In Chicago, "Today" carried the 8 a.m. eastern hour live at its normal local start time — a block that opened with the NBC News special report slate, but a 7 a.m. with a special inauguration themed look was used in some editions.
The night before, "NBC Nightly News" once again anchored from Studio 1A, using the spaces' 40 foot video wall and wild video panels combined with floating camera effects.
The broadcast has been using the studio, normally home to "Today," for major political events over the past election cycle.
Much of the opens and other coverage used the network's iconic election theme music.