KCBS promotes double dose of 'CBS Mornings'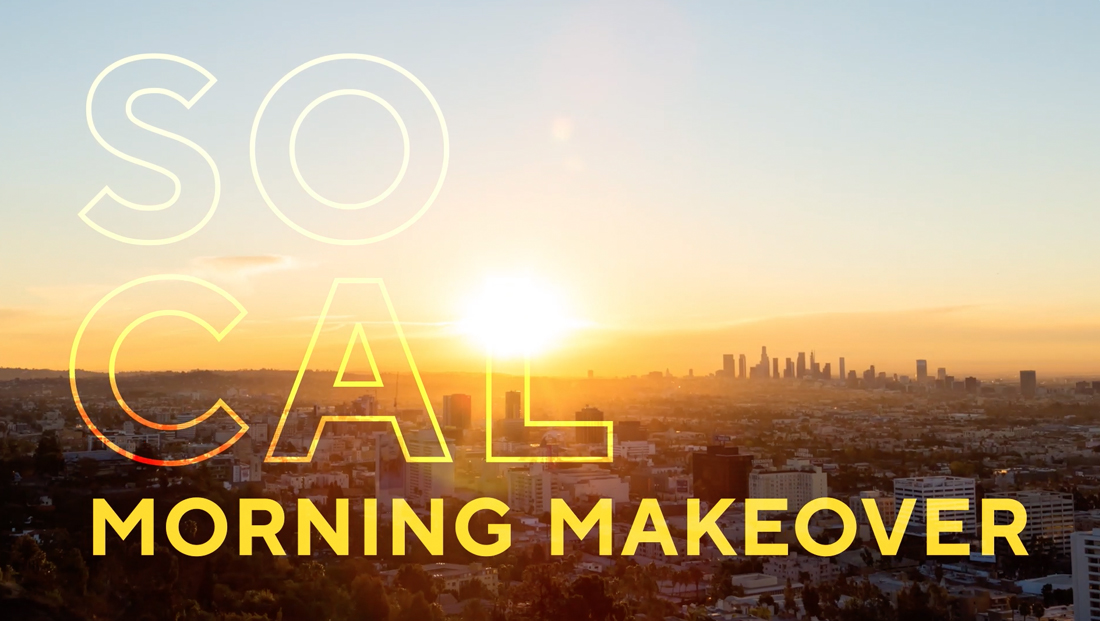 KCBS has been airing promos for its new morning schedule that begins Jan. 5, 2023.
Starting that day, the station made a bold move — cutting its local news to an hour but start carrying the east coast feed of the national "CBS Mornings" broadcast live from 4 to 6 a.m.
The promo bills the move as a "morning makeover" that gives viewers "more time with the morning team you love."
From 6 to 7 a.m., local news airs until it switches to the west coast feed of "CBS Mornings" from 7 to 9 a.m. As the promo points out, this means there will now be four hours of "CBS Mornings" in the market.
Like most stations in the Pacific time zone, KCBS largely follows the advertised east coast times for network programming, so it had been carrying "CBS Mornings" from 7 to 9 a.m.
The double-run of "CBS Mornings" will likely allow CBS to count the cumulative total of viewership data between both broadcasts for ratings purposes.
KCBS, as well as its rivals KABC and KNBC (along with other network-owned stations in major markets) use a similar strategy to goose the ratings for their signature evening newscasts by re-airing them in the early morning hours.
Like their morning counterparts, "CBS Evening News," "ABC World News Tonight" and "NBC Nightly News" typically also produce west coast editions. On some days, these can be nearly identical to the east coast broadcast, but can also include updates as news changes. During major breaking news, all or part of the west coast feed may be produced live.
KABC and KNBC further bolster their ratings by airing the east coast edition of "WNT" and "Nightly" live at 3:30 p.m. Pacific time and again at 6:30 p.m. local time.
Although KCBS is losing an hour of local news, its sister station, KCAL, is launching seven hours of morning news Jan. 5. In fact, the 6 to 7 a.m. block on KCBS will be a simulcast of that broadcast, which will also stream on its CBS News Los Angeles service.
Because local news is typically allotted the 4 to 7 a.m. block (or starting at 4:30 or 5 a.m. in some markets), KCBS couldn't fit two "CBS Mornings" airings plus three hours of local news, which is one of the reasons the station will only carry an hour of local news in the mornings.
That said, KCBS's "CBS 2 News" has delivered mixed performance in recent years despite strong performance from network primetime and the syndicated afternoon programming it carries before local news starts at 5 p.m.
Also on Jan. 5, the "CBS 2 News" name was retired and all newscasts carried on either KCAL or KCBS will be titled as "KCAL News." Schedule grids show KCBS newscasts as "KCAL News at (time) on CBS Los Angeles," illustrating that the station also dropped "CBS 2" moniker in favor of "CBS Los Angeles," a change that has been widely anticipated and is expected to rollout among most of CBS-owned stations across the country.
KPIX in San Fransisco dropped its "KPIX 5 News" branding in favor of "CBS News Bay Area" the same day.
The latest in design, production and engineering
Subscribe to NewscastStudio for the latest delivered straight to your inbox.