Belgium's RTL Info packs big tech into small space with relaunch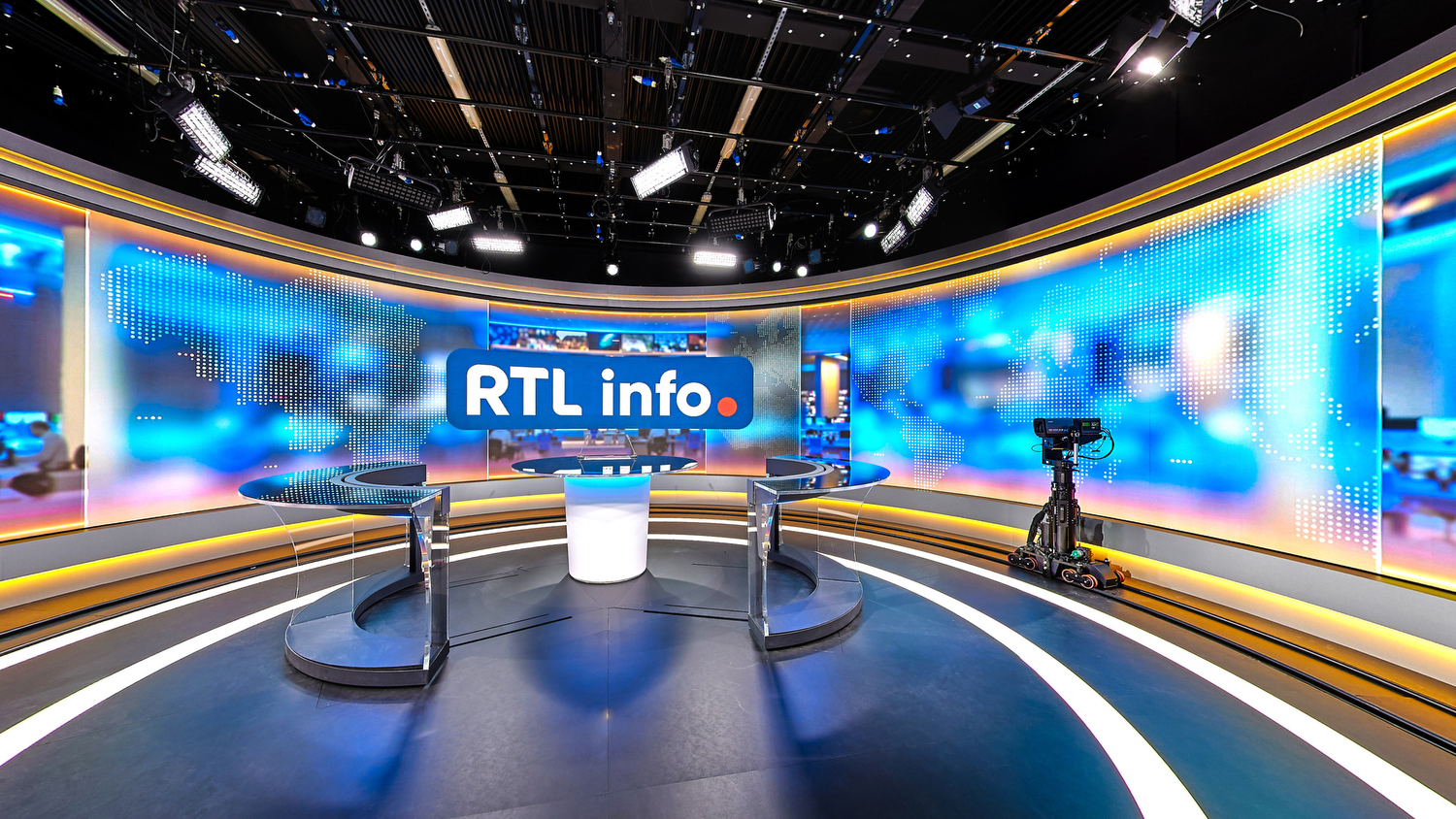 Belgium broadcaster RTL-TVI has launched a total overhaul of its news programming, branded RTL Info. The changes encompass on-air and digital appearance, including a new studio that mixes a large LED wall with virtual set extensions.
The overall theme of the rebrand and RTL Info's new slogan translates to "by your side, to see it even more clearly," with many of the visual changes aligning with this idea of clarity.
The updates begin with the modernized logo for the programming, cleaning up and simplifying the previous mark with a simple orange dot that becomes a hallmark throughout the motion graphics. The logo includes a heavily customized "RTL" with rounded edges, setting "info" in lowercase using Gilroy.

In the motion graphics, this orange dot radiates from the center of the studio to open the various news bulletins, appearing in augmented reality graphics to note the broadcast hour.
The graphics use the flat design style with simple blue and white boxes for most insert elements, often using the studio's LED walls to present information or showcase story imagery.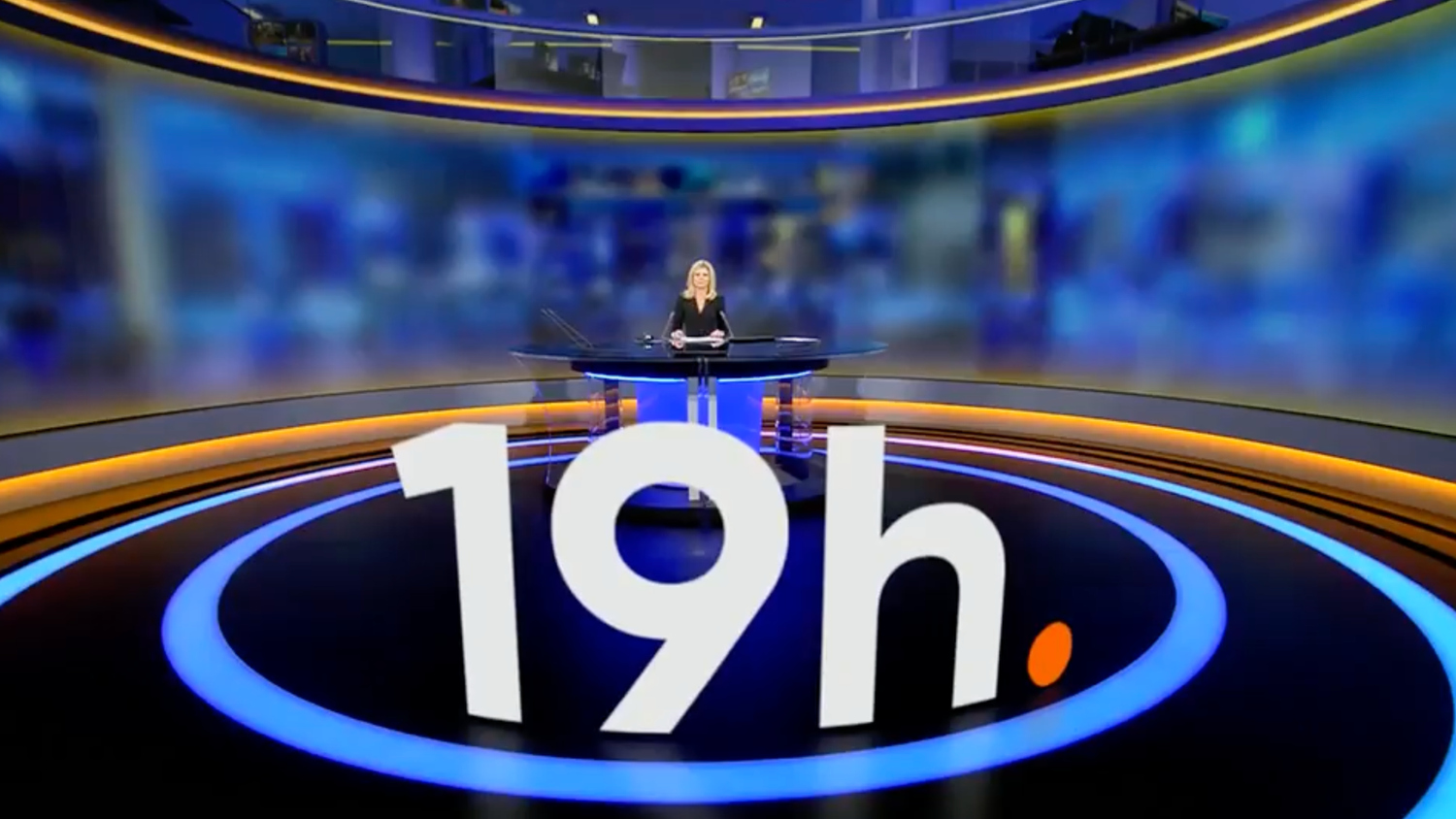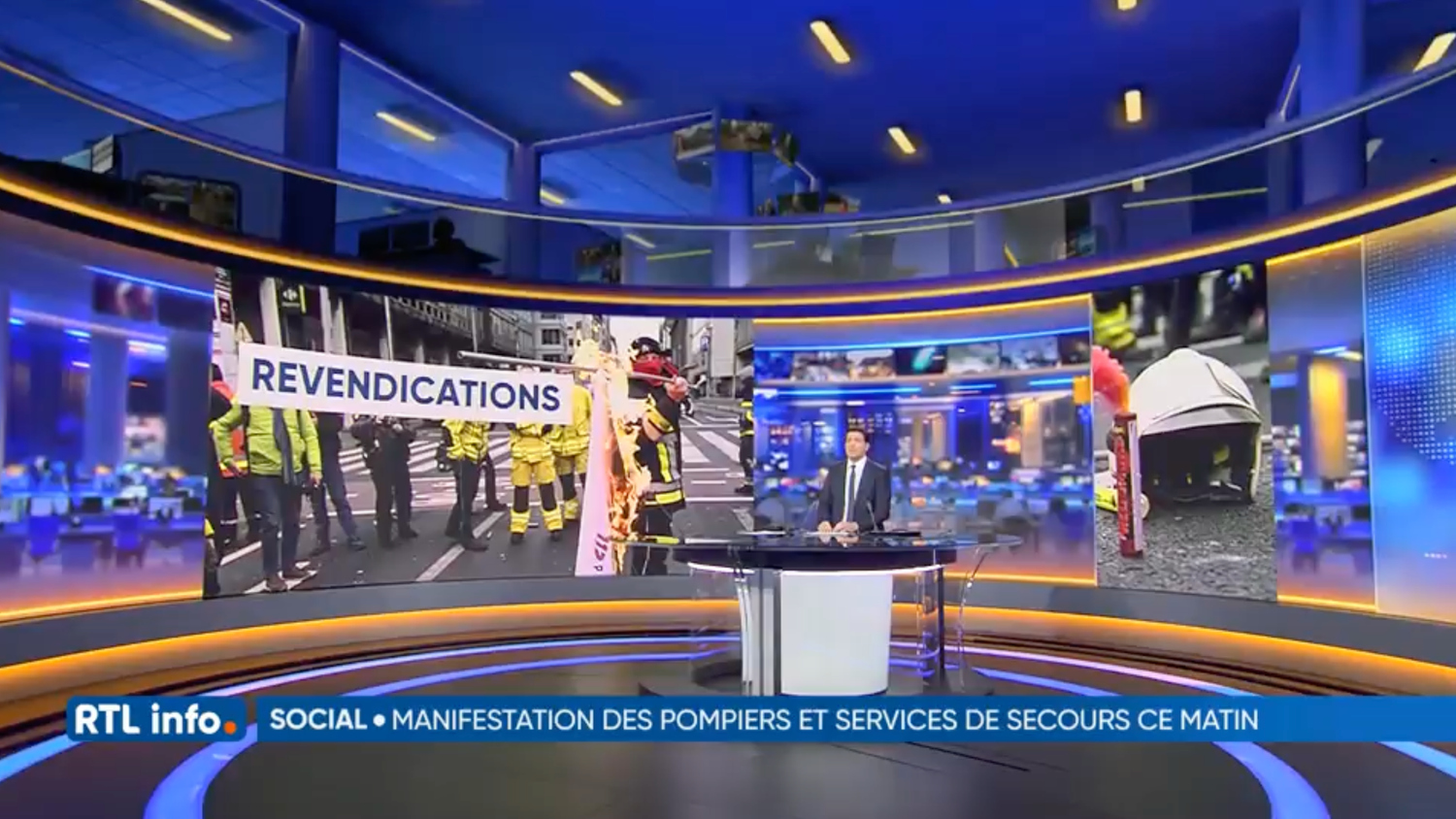 The new RTL Info studio design is based on a simple circular shape which is reinforced by inlaid floor lighting and a circular desk. This space is ringed by a curved LED wall comprised of Planar (Leyard) AT Series panels with two Ross Video Furio floor-mounted camera systems following the shape on either side of the anchor desk.
These tracks include three cameras, using Ross Video VR heads with Grass Valley LDX box cameras and Canon lenses including a Digisuper zoom. A third Furio track is directly in front of the anchor desk along with a traditional pedestal camera, with five cameras used in the studio.
"Our relationship with RTL goes all the way back to 2014, when the original studio was designed and built to include the Furio robotics," said Miguel Declerck, senior business development manager for EMEA and APAC, robotics at Ross Video. "For the new Info studio, RTL wanted to make sure they were able to keep to budget and achieve a completely different look. Working closely with our team, a new rail system was designed and implemented to seamlessly integrate into the look of the studio whilst still providing the same quality and reliability from the existing Furios. RTL also upgraded their software to include MotionDirector which has enabled them to combine human intervention when needed whilst still managing an automated process to deliver the best results," Declerck added.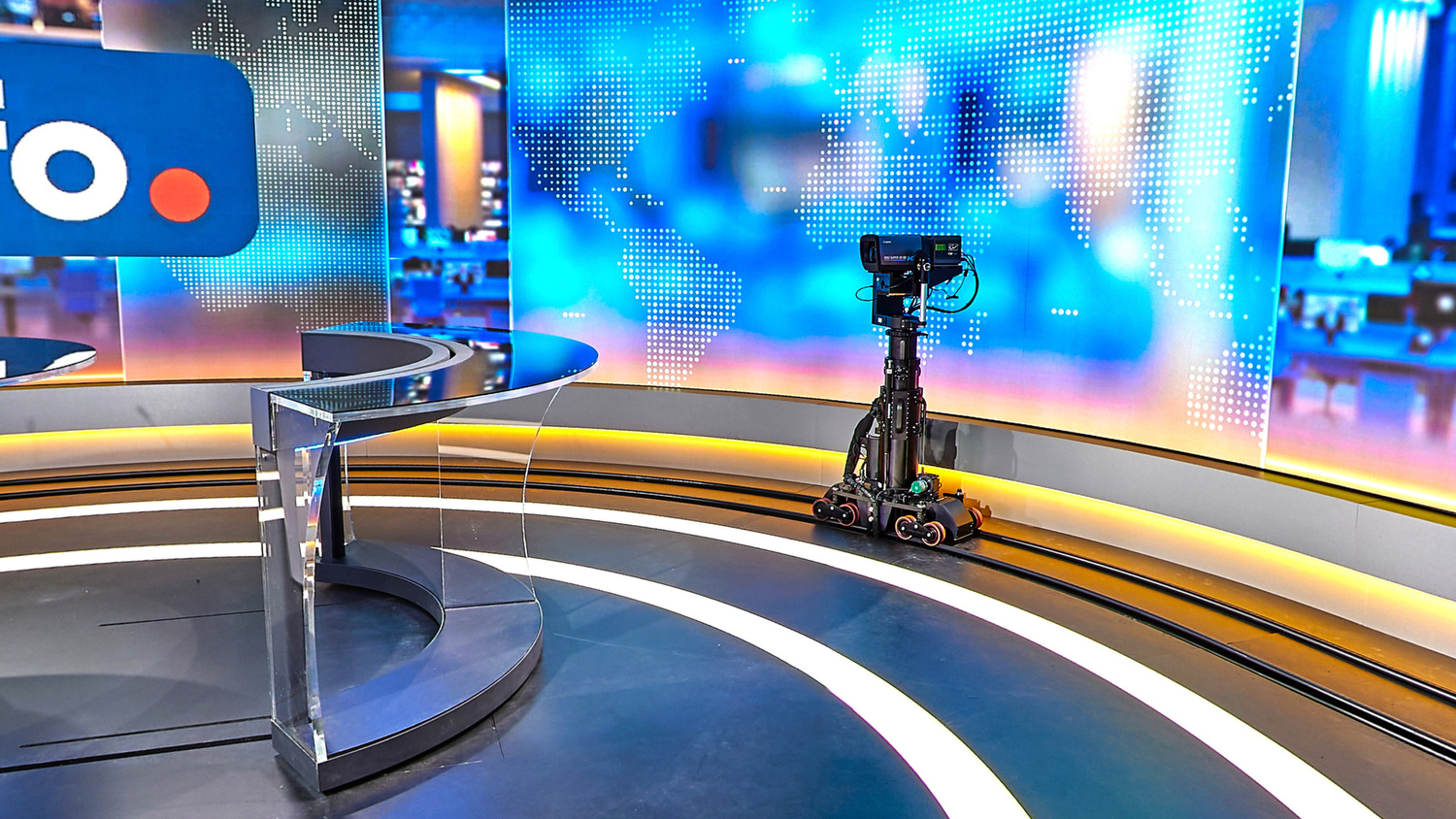 This comprehensive setup allows the network to virtually expand the set through virtual set extensions, adding a faux mezzanine with glass railing and views of workspaces. This theme is also used for the video wall graphics, which include blurred views of a newsroom scene with dramatically lit columns and architectural features.
Frosted glass panels, with a gaussian blur effect, are also featured on the video wall with a world map and branding for the current news hour.
The anchor desk, meanwhile, can be configured in various ways with its two wings moving on small tracks embedded in the studio floor.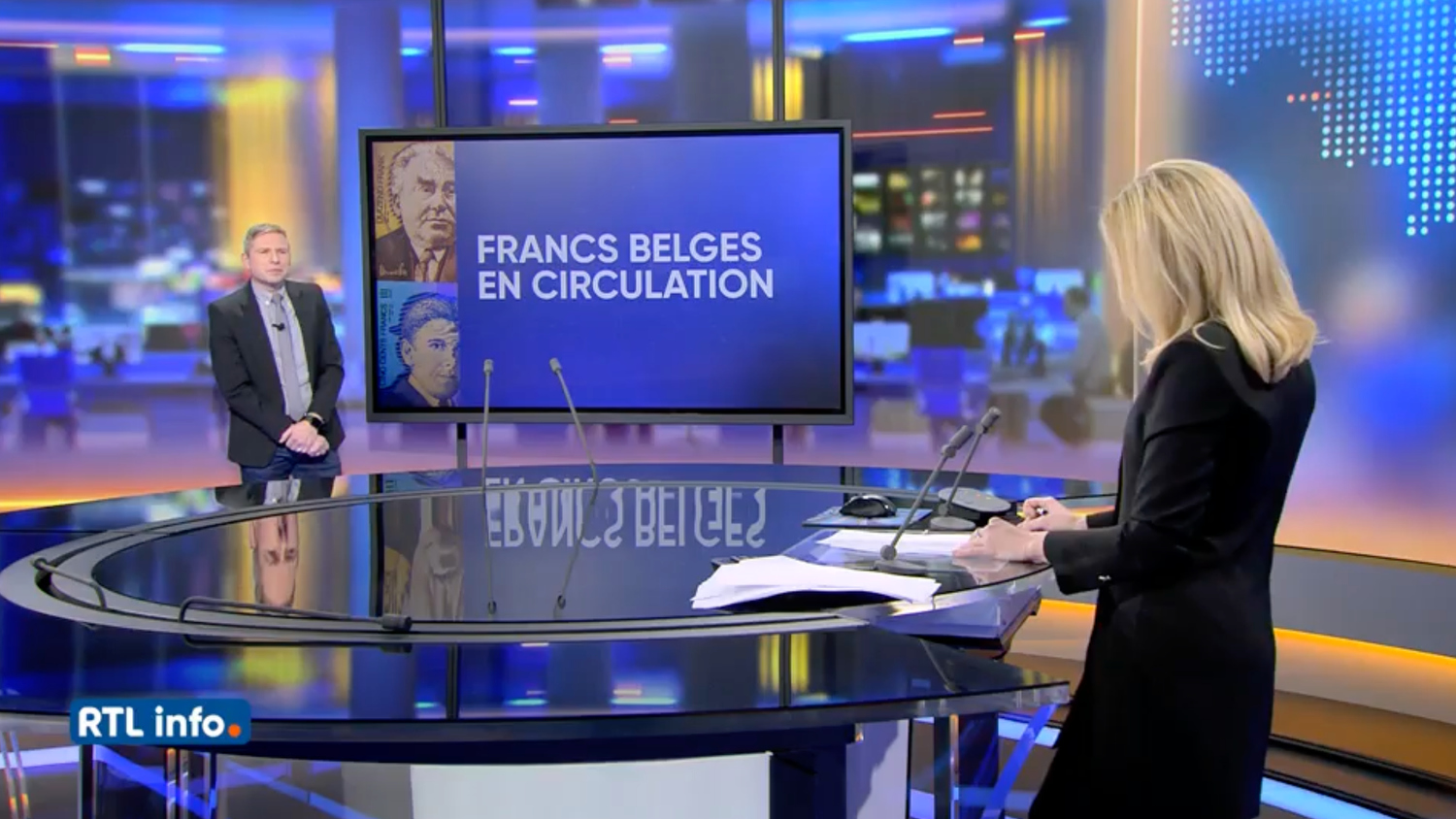 New music, an updated website and mobile app accompanied the other changes.
The overall design and technology setup is similar to VTM News, another Belgium broadcaster that has updated recently. The two networks partially share ownership via DPG Media, each focusing on a different language population in Belgium.
The latest in design, production and engineering
Subscribe to NewscastStudio for the latest delivered straight to your inbox.