CNBC encourages viewers to 'Live Ambitiously' as it changes schedules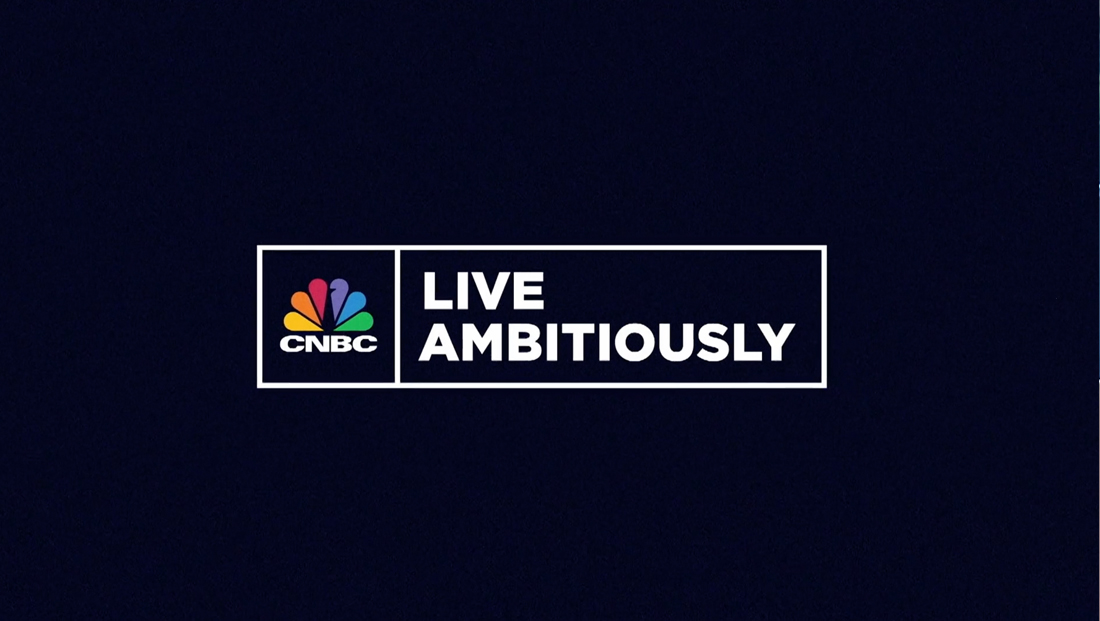 Business news network CNBC launched a new schedule on Feb. 21, 2023, and worked with Miami-based 2C to promote the new lineup and an updated tagline.
The new branding centers around the tagline "Live Ambitiously" and features a variety of new brand spots.
A talent-driven promo features images culled from over 1,200 photos and clips of the network's talent combined with fast-paced, heavily percussion music as the images flip by on-screen.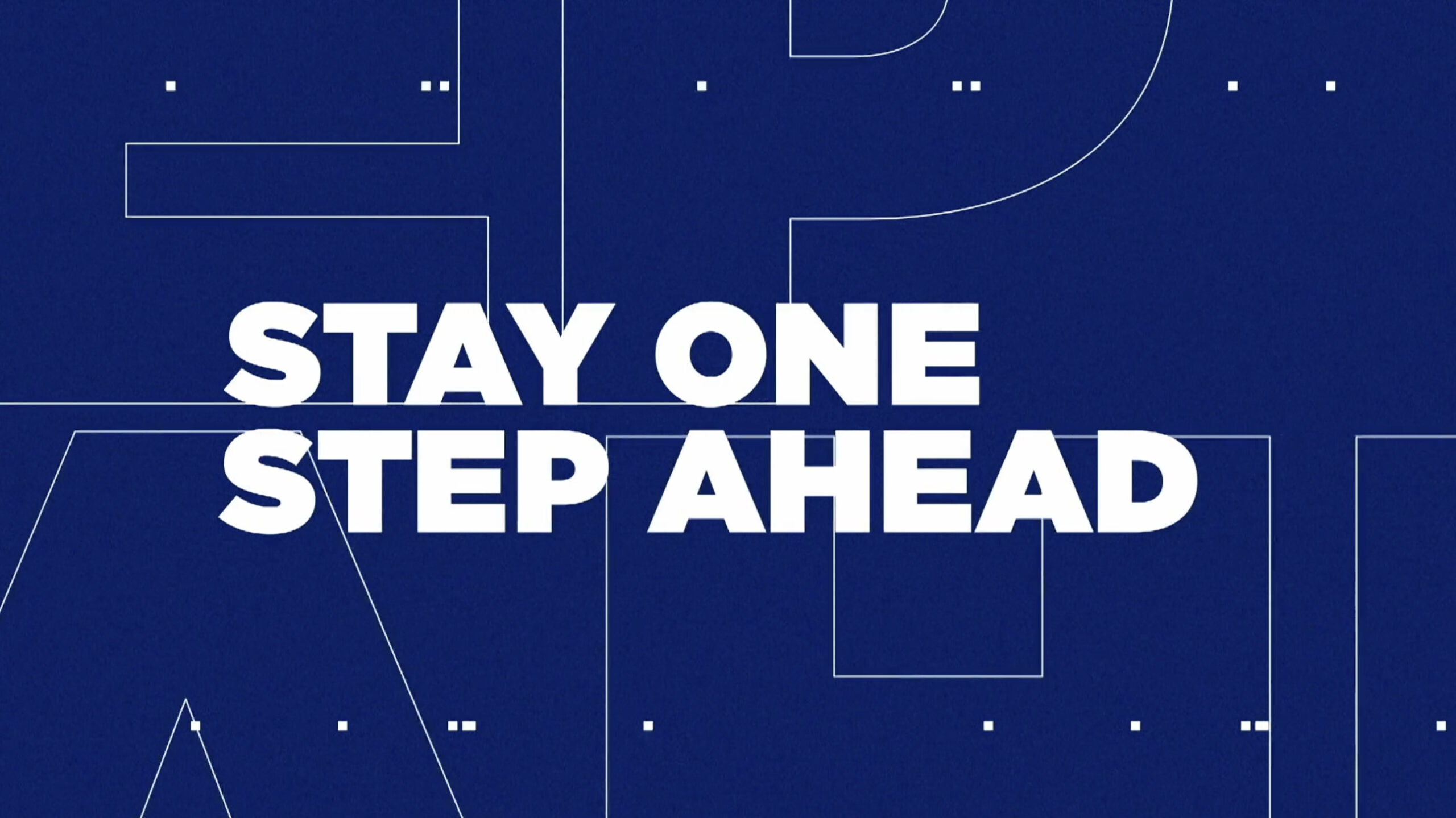 The imagery is combined with on-screen graphics that use a flat feel, relying heavily on solid and color-tinted backgrounds with oversized animated outline typography, solid wording and small square accents.
To introduce the new tagline, CNBC also used a separate spot centered around the theme of "The Right Stuff," though it also featured the "Ambitiously" line but featured more general footage. This spot also did not include the typographic animation, instead putting the focus on the video while also mixing in the network logo and a peacock-inspired outline animation near the end.
In the new spots, the "Live Ambitiously" tagline typically appears on-screen inside of a boxed horizontal lockup featuring the CNBC logo to the left of the tagline. Typography throughout is set in bold, clean sans serif, with lighter italics used in secondary text.
That same border and boxy motif is also used on on-set video wall graphics shown in promos for the new show "Last Call" that debuts March 8, 2023. The full look for the show has not been revealed, but the same design is used in promotional materials and key art CNBC has released, so it is likely to be the same or similar.
Similar updated promos for individual shows are also airing with the flat, typographic-driven look, though not all feature the tagline.
CNBC had previously announced a series of schedule changes that included canceling "TechCheck" at 11 a.m. and replacing it with another hour of "Squawk on the Street" anchored by Carl Quintanilla and Sara Eisen.
That announcement also revealed the network's plans to launch "Last Call" at 7 p.m. to replace "The News with Shepard Smith," which was canceled in November 2022 amid a larger strategy shift away from general news.
CNBC has used a variety of taglines over the years, some of which were only applicable to specific parts of the schedule or coverage, including "First in Business Worldwide," "Profit From It" and "Get Yours, to name a few recent ones.
Project credits
Client: CNBC
VP, Global Creative Director, CNBC: Robert Poulton
VP, Creative Services, CNBC: Frank Piantini
Director, Business Day On-Air Promotion, CNBC: Ellen Lewis
Senior Vice President, Marketing, CNBC: Thomas J. Clendenin
Agency: 2C
Executive Creative Director: Chris Sloan
VP, Operations, Executive Producer: Bob Cobb
Creative Director: Jeff Mielcarz
Motion Graphics Designer: Alberto Garcia
Audio Engineer: Cesar Haliwa
Music: Eric Vasquez, CEO Executive Producer / Sync Stories
The latest in design, production and engineering
Subscribe to NewscastStudio for the latest delivered straight to your inbox.