'CNN News Central' focuses on visual storytelling in effort to stand out in a crowded field

CNN's relaunched approach to dayside news programming is designed to bring viewers to the "heart of the story," the network tells NewscastStudio.
Billed as a "visual-first" approach to delivering the news of the day, "CNN News Central" serves as a "core hub of CNN's best-in-class newsgathering operation."
The strategy is inspired by the network's special event programming format, according to a CNN source.
In the past, CNN has kicked off coverage of everything from elections to the State of the Union by leveraging video wall graphics that showcase key facts, timelines and visuals along with anchor reads.
Now, the network has doubled down on the format and will bring it to its viewers every weekday for six hours each day.
The morning iteration of the "News Central" broadcast, which launched April 3, 2023, goes up against multiple hours of "MSNBC Reports" on MSNBC and "America's Newsroom" and "The Faulkner Focus" on Fox's cable channel.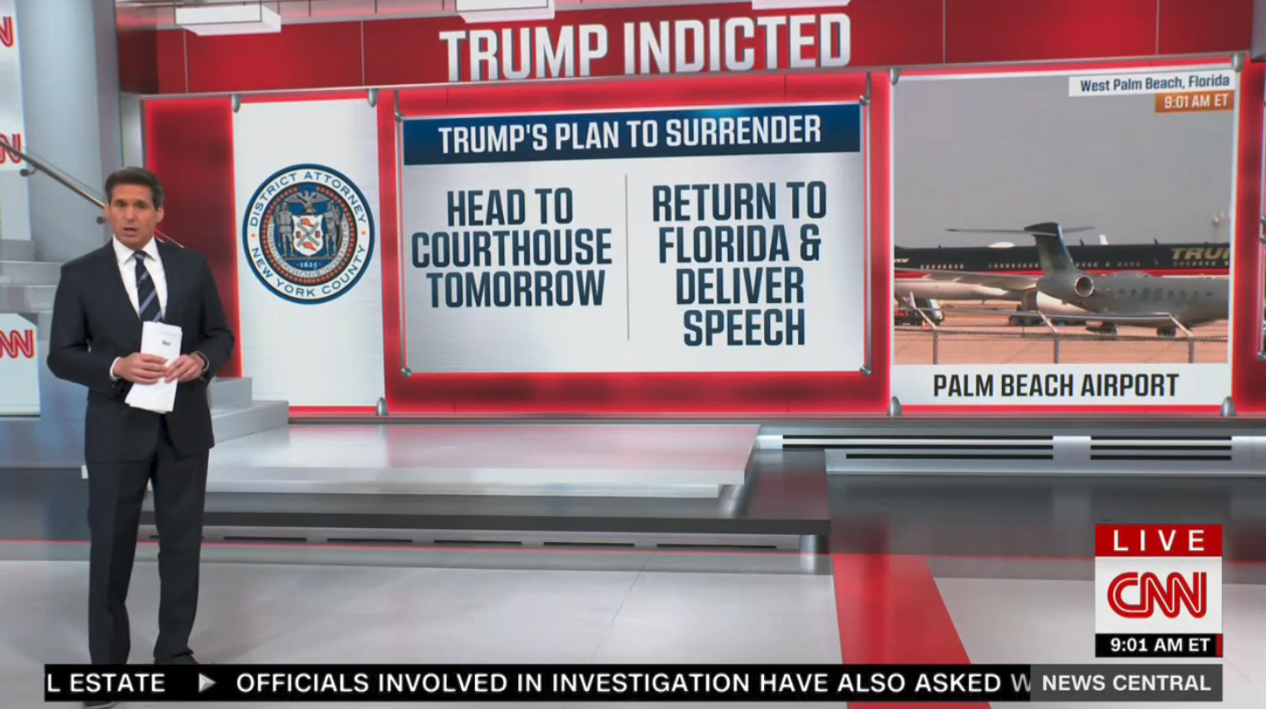 It will eventually replace all six weekday hours of "CNN Newsroom," the name the network has used for its rolling dayside news coverage for years.
The afternoon edition, which will originate from Washington, D.C. with, like its morning counterpart, editorial support from Atlanta, will join the schedule April 17, 2023.
CNN hopes that its unique take on delivering the news will help it stand out from rival TV and streaming offerings.
While other broadcasts, including both Fox and MSNBC, leverage video walls and graphics behind anchors and hosts as well as "video on video" and "walk and wander" floating camera shots, CNN's approach does stand out for its focus on adding in additional layers of visuals and information thanks to the network's suite of technology-driven storytelling tools.
CNN also is using three anchors per broadcast, with one typically handling each segment solo.
MSNBC typically has a solo anchor for each hour, while Fox mixes both multiple and single host formats throughout the day.
However, CNN is also differentiating itself by having all three anchors appear across all three hours of each block.
"Our anchors complement each other and bring different interests, personalities and rich sets of expertise to the table. We're able to tap into CNN's global newsroom of experts across subject matters, covering the latest developments whether domestically or internationally," the network told NewscastStudio.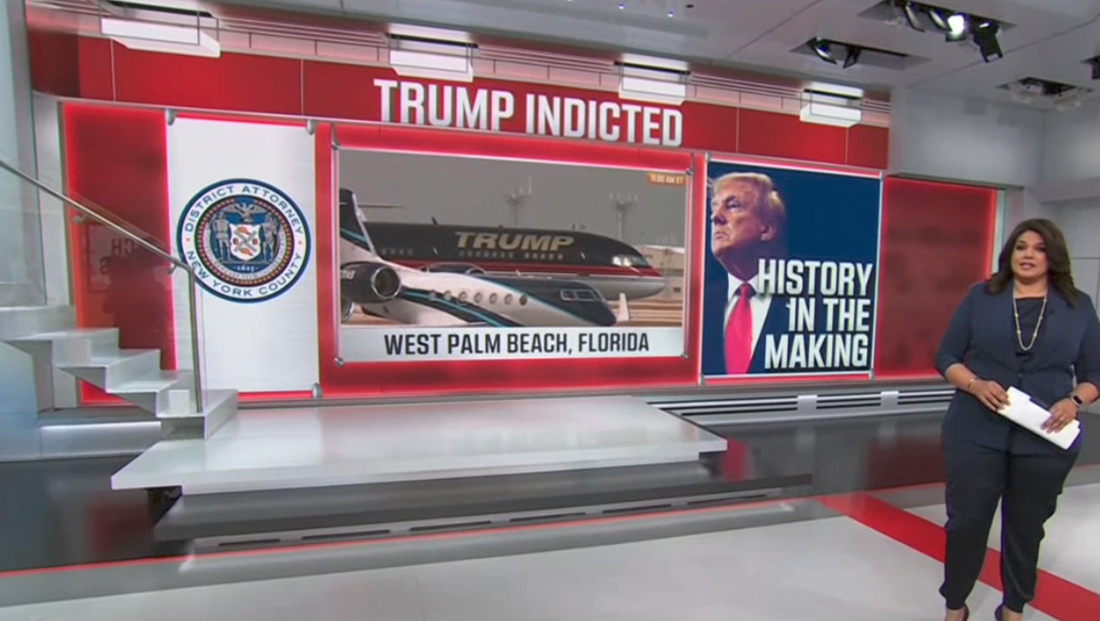 CNN also says it plans to retain the same feel of the program when it airs during breaking and developing news, which will require the editorial teams to cull facts, information and visuals in near real-time in order to stay true to the approach.
Advanced display and real-time graphics tools make it possible for any TV news outlet with similar tech to create layouts on the fly if needed, though the information and formats will naturally vary depending on what's being covered, much like the network is already using a mix of visual storytelling approaches for ongoing news coverage that's produced in advance.
Because much of the video wall content complements each story rather than competing with new developments, CNN will also largely be able to have its anchors insert new information and details as they are made available during any segment.
CNN as a whole is the midst of a bit of reinvention of itself — after years of laggard ratings, the failure of streamer CNN+ and a series of high profile talent issues. It's also changed hands and has new leadership, former "CBS This Morning" and "The Late Show" exec producer Chris Licht.
Warner Bros. Discovery took over the network in 2022 as part of its acquisition of WarnerMedia, almost immediately shuttering CNN+ and eventually implementing cost-saving measures and layoffs.
Now, as it turns its eyes toward the future in an increasingly cluttered space, the network will need to attract new viewers with its new programming approaches, including an hour in primetime that changes based on the news cycle and new morning show "CNN This Morning," among other initiatives from Licht.
The latest in design, production and engineering
Subscribe to NewscastStudio for the latest delivered straight to your inbox.