The basics of media asset management in the cloud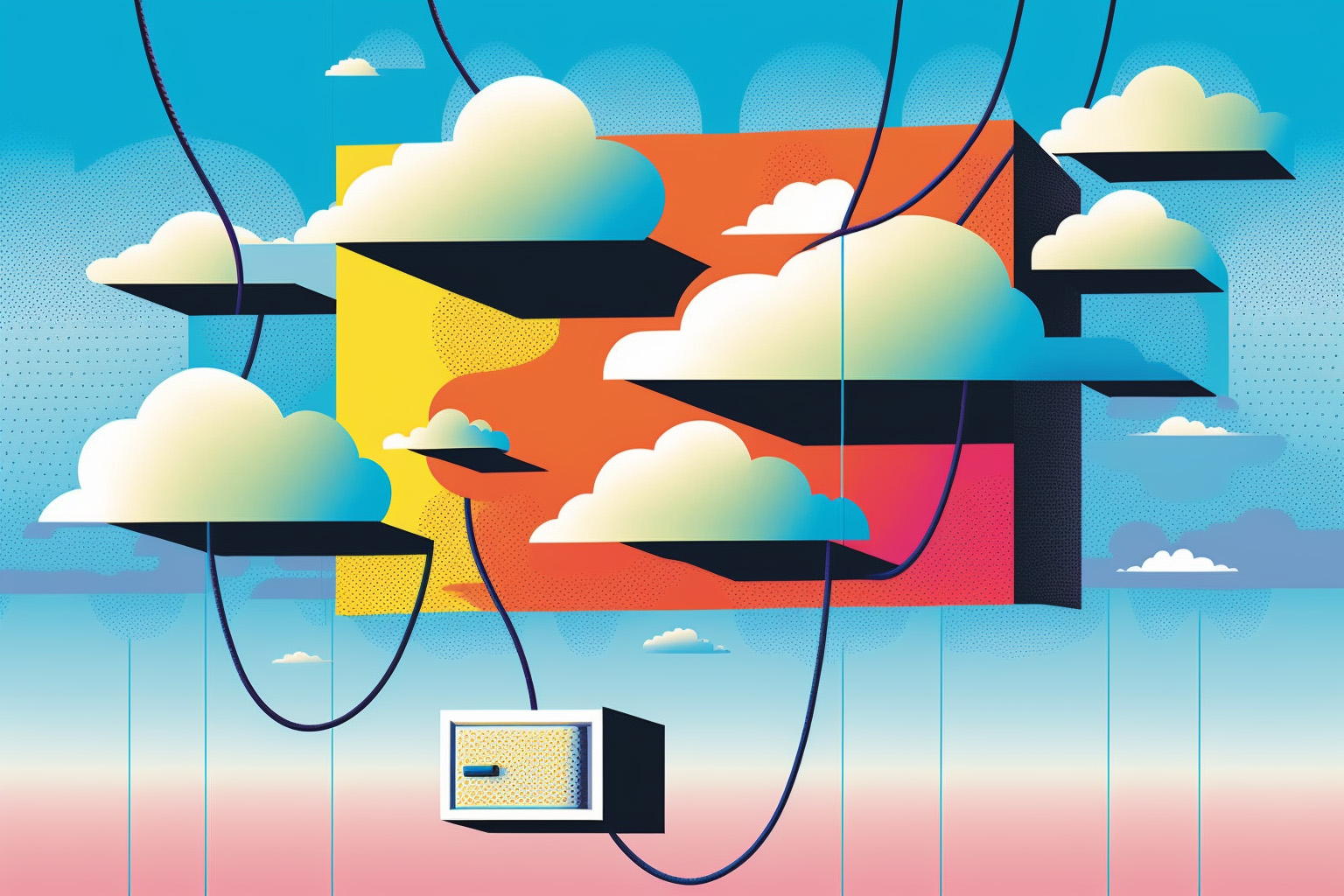 Subscribe to NewscastStudio's newsletter for the latest in broadcast design, technology and engineering delivered to your inbox.
As the broadcast industry increasingly adopts cloud-based production, media companies are also transitioning their media asset management to the cloud. This shift is streamlining the media supply chain, providing greater agility and flexibility for broadcasters. Content management is more critical than ever in this new landscape, as it remains the broadcaster's most significant asset.
With the rise of remote workflows, media asset management (MAM) is evolving to best serve the needs of broadcasters and production companies.
What is media asset management?
Media asset management refers to the hardware and software broadcasters use to manage, organize, catalog, and store their audio, video, animations, graphics, and other files needed for production – often provided by companies like Avid, EditShare, Tedial, Telestream, Dalet, Ross Video, Vizrt, Bitcentral and VSN and typically using cloud storage like AWS or Azure.
Using the right media asset management platform allows a broadcaster to securely store their assets while sharing them with employees and contractors at each production stage. Media asset management helps streamline this workflow by making files easier to find and catalog. Broadcasters can use tags and other metadata to catalog files allowing their employees and contractors to search the database and quickly find what they need.
MAM also helps solidify branding, as production team members can access the most recent media files, ensuring consistency and quality control across all productions.
The benefits of cloud-based MAM for broadcasters
By optimizing workflows and providing immediate access to assets, cloud-based MAM enables the faster distribution of highlight reels, interviews, and news clips. In addition to improved efficiency, cloud-based MAM offers enhanced security, protecting against cyberattacks and natural disasters. Utilizing multiple layers of protection and redundancy makes cloud-based systems more secure and easier to back up than traditional asset management solutions.
Moving to a cloud-based MAM could also result in cost savings, as remote production team members can access and reuse content more quickly and efficiently.
On top of these features, it allows for better monetization of existing assets, such as through cloud metadata extraction, AI integration and advanced search parameters.
By optimizing workflows and providing immediate access to assets, cloud-based MAM offers numerous advantages:
Improved Efficiency: Cloud-based MAM enables faster distribution of highlight reels, interviews, and news clips. Journalists and other partners can access assets more quickly, allowing them to meet deadlines and deliver content to the public in less time.
Enhanced Security: Cloud-based MAM offers multiple layers of protection and redundancy, protecting against cyberattacks, ransomware, and natural disasters. By decentralizing storage, broadcasters minimize the risk of losing assets due to single-server vulnerabilities.
Cost Savings: Moving to a cloud-based MAM results in lower operational expenses, as remote production team members can access and reuse content more quickly and efficiently. Broadcasters can also reduce infrastructure costs associated with on-site storage and maintenance.
Scalability: Cloud-based MAM systems can easily scale to accommodate growth, allowing broadcasters to expand their storage and processing capabilities as needed without significant upfront investments or complex upgrades.
Collaboration: With cloud-based MAM, production teams can work seamlessly across different locations and time zones. Team members can access, edit, and share assets in real-time, promoting collaboration and reducing time-consuming back-and-forth communication.
Disaster Recovery: Cloud-based MAM systems offer better disaster recovery options, with automatic backups and redundancies built into the system. In the event of data loss, broadcasters can recover assets more quickly and efficiently than with traditional on-site storage solutions.
Remote Access: Cloud-based MAM provides production team members with the ability to access and work on assets from anywhere with an internet connection. This flexibility facilitates remote work, allowing broadcasters to tap into a wider pool of talent and resources.
Environmentally Friendly: By eliminating the need for physical storage, cloud-based MAM systems reduce the environmental impact associated with energy consumption and hardware waste. This shift contributes to a more sustainable and eco-friendly broadcasting industry.
Features of a broadcast MAM system
The media asset management system isn't only good for storage and production. A robust system will also include capture, categorization, and distribution.
Input or Capture
A broadcaster's media asset management system should be capable of capturing assets and transcoding them so they are available in the proper format for each member of the production team. Those uploading files to the cloud should have a system to input file data and catalog it.
Categorization
This part of the workflow directly impacts the system's overall efficiency. A good media asset management system will allow users to input tags, descriptions, and other metadata others can use to search for and find the files they need.
Some media asset management systems use artificial intelligence (AI) and machine learning (ML) to automate cataloging and tagging functions. These systems also offer facial recognition and scene categorization that they use to create metadata for each media file. Using these tools improves production workflow and enhances cataloging accuracy, making the system more effective and streamlining workflows.
Distribution
Since broadcast teams must distribute media assets quickly and often to multiple parties, a good media asset management system will allow them to transcode assets for various needs. They can create videos for small screens linear and non-linear platforms and any other device and platform without using multiple systems.
Adaptability
Each broadcast team will have different media asset management needs. When looking for a media asset management system, they should choose one that easily integrates with their existing systems. Many media asset management systems are customizable, allowing broadcasters to create the workflows and data management tools that work best for them.
Search Functions
A robust media asset management system will allow production team members to perform advanced searches. They should be able to search and filter using multiple keywords, a hierarchical structure, and other search functions that save them from spending hours looking for the proper clips in a sea of media files.
Rights Management
Since media asset management teams allow broadcasters to distribute content to multiple users, they need one that allows them to control the rights to different files. Many media asset management platforms allow broadcast teams to set permissions for various files. With these systems, members of the production team can be restricted from accessing certain types of content, reducing potential user errors and making workflows more efficient.
Analytics
Media asset management systems offer analytics features that allow broadcasters to see how their content is performing with audiences. They can use this data to change the production and editing process to create content that resonates with more audiences. They can also use the data to track editor performance and see how each editor uses various media files for their content.
With analytical tools, broadcasters can analyze trends in metadata, track how much screen time advertisers are actually getting, monitor sports statistics, and more. This information can be used to justify ad spending to sponsors, attract new advertisers, or supply accurate team stats to sports journalists.
Distinguishing MAM from digital asset management (DAM)
While MAM specifically addresses the management of audiovisual files, DAM encompasses storing and managing all digital assets, including graphics, brand imaging, marketing materials, and other digital collateral not directly involved in the production process.
Media asset management is a part of digital asset management but only includes audiovisual files. A digital asset management system may not be capable of processing broadcast-quality files and other special types of media related explicitly to broadcast production and the media industry.
DAM solutions, meanwhile, have become popular as organizations look to better use their marketing materials and brand assets with solutions from BrandFolder, Bynder, PhotoShelter and Adobe becoming popular.
Choosing the right MAM system
Moving production to a cloud-based environment can allow broadcasters to streamline workflows and push content faster than ever. However, remote production may require multiple systems for inputting, cataloging, and distributing content.
Broadcasters should seek a platform that easily integrates with existing software and leverages features such as AI and machine learning for accurate cataloging.
With the right media asset management system, broadcasters can save time and money without sacrificing production quality.
The latest in design, production and engineering
Subscribe to NewscastStudio for the latest delivered straight to your inbox.