'CNN News Central' expands to afternoon with slightly different video wall layouts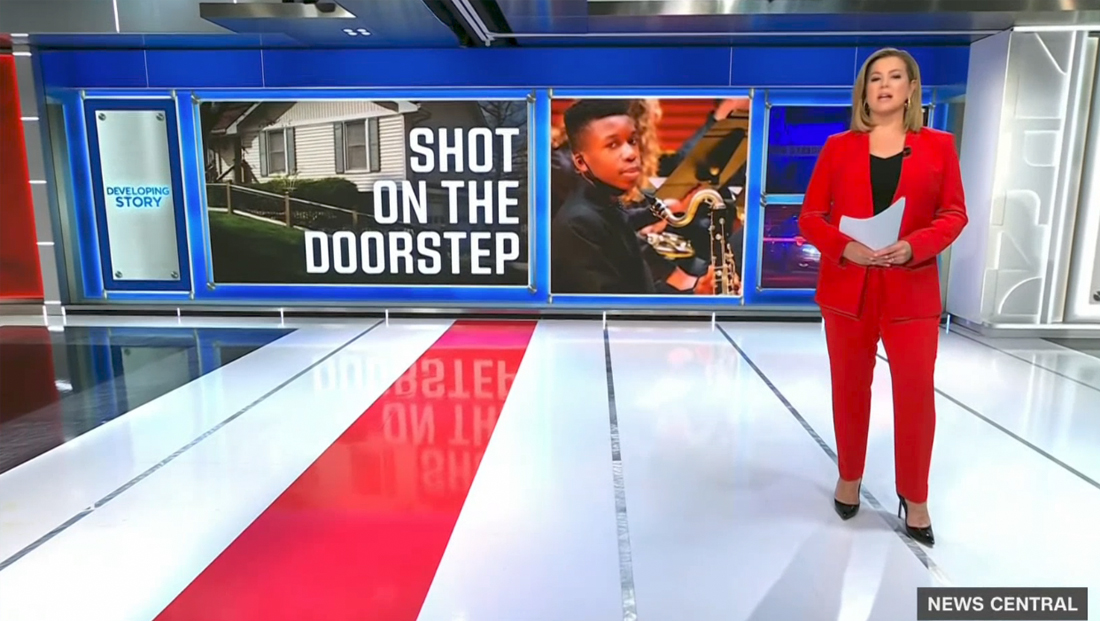 As scheduled, CNN debuted the afternoon edition of its "News Central" franchise April 17, 2023, with largely the same look as its morning counterpart — though with more of a landscape-oriented layout.
The afternoon edition is produced from Washington, D.C., with editorial support from Atlanta, while the morning edition originates from the network's New York City studios.
Like the morning block, the 1 to 4 p.m. eastern version uses a highly visual storytelling format inspired by the network's special events coverage.
One significant change, however, is that, largely because the ceilings in the Washington, D.C., bureau are lower, CNN's studios there don't have nearly as high as a grid height.
This means that afternoon installments don't use the banner-style headlines running across the top of the video walls like many shots in New York. Instead, most headlines are displayed in boxes laid side-by-side next to related imagery.
Despite being laid out in a wider format, the graphics are largely the same motif as New York's — with faux glass panels, standoffs and hardware amidst still photos, video clips and live feeds.
Like in New York, each story is handled by one of three anchors — Jim Scuitto, Brianna Keilar and Boriz Sanchez from the network's D.C. studios, which for the purposes of "News Central" are essentially divided into three distinct venues.

One is the large, flat video wall that's flanked on one side by a separate array.

Another is the curved LED video wall in the space that can be used in conjunction with another, smaller video wall camera left that boasts a bold red knee wall.
The network has the option to place lettering atop this part of the studio's header as well as the CNN logo, but opted to forgo that in this case.

Finally, another alcove that was updated with sculptural walls for CNN+ programming — that was ultimately kept in place — has flat video walls that meet perpendicularly.
Thanks to simulated frame elements, one of these video walls can be appear as if it's been sub-divided into multiple vertical segments, similar to the array of vertically-mounted video panels used during "The Lead," which is produced out of a nearby studio.
Given that it originates from a different city, the afternoon installment also uses a different open, with D.C. imagery naturally replacing New York landmarks.

In this case, the show logo appears to be floating in mid-air next to the iconic Washington Monument. Music and animations are largely the same.
The latest in design, production and engineering
Subscribe to NewscastStudio for the latest delivered straight to your inbox.