CNN Heroes 2016
Location:

New York City, New York

Affiliation:

CNN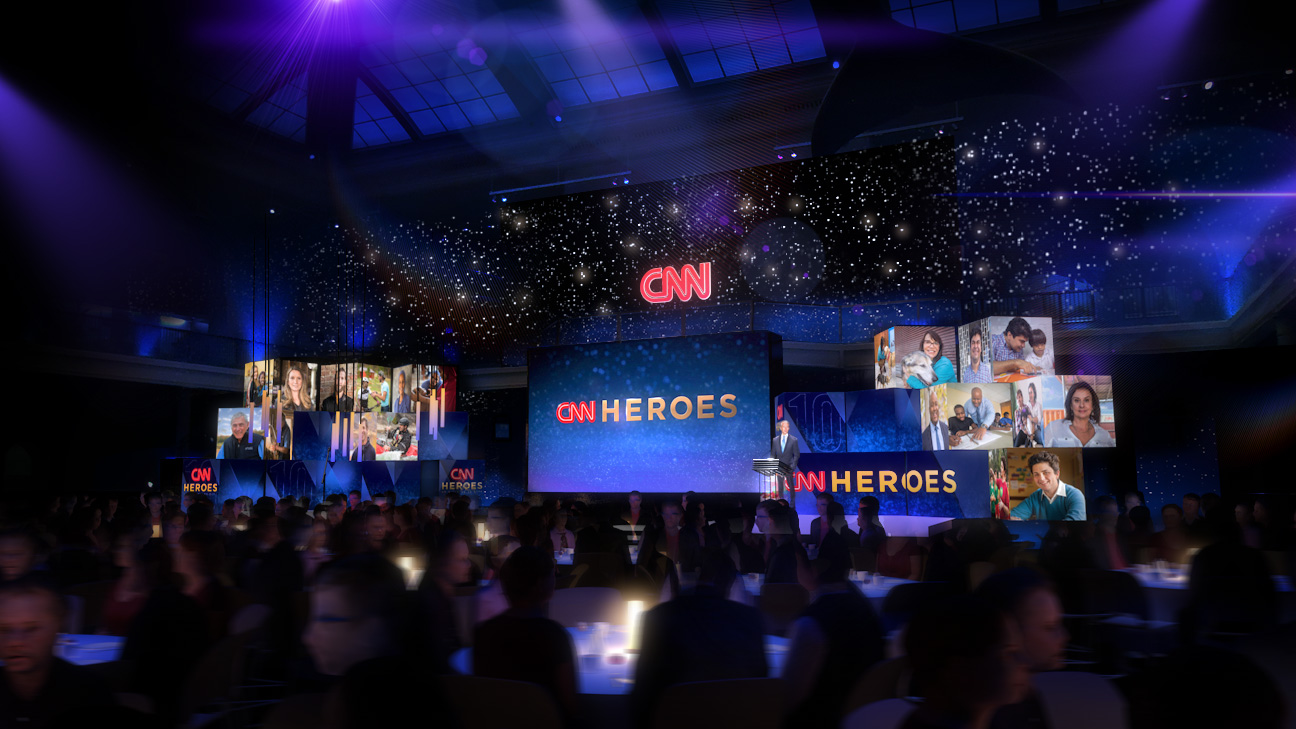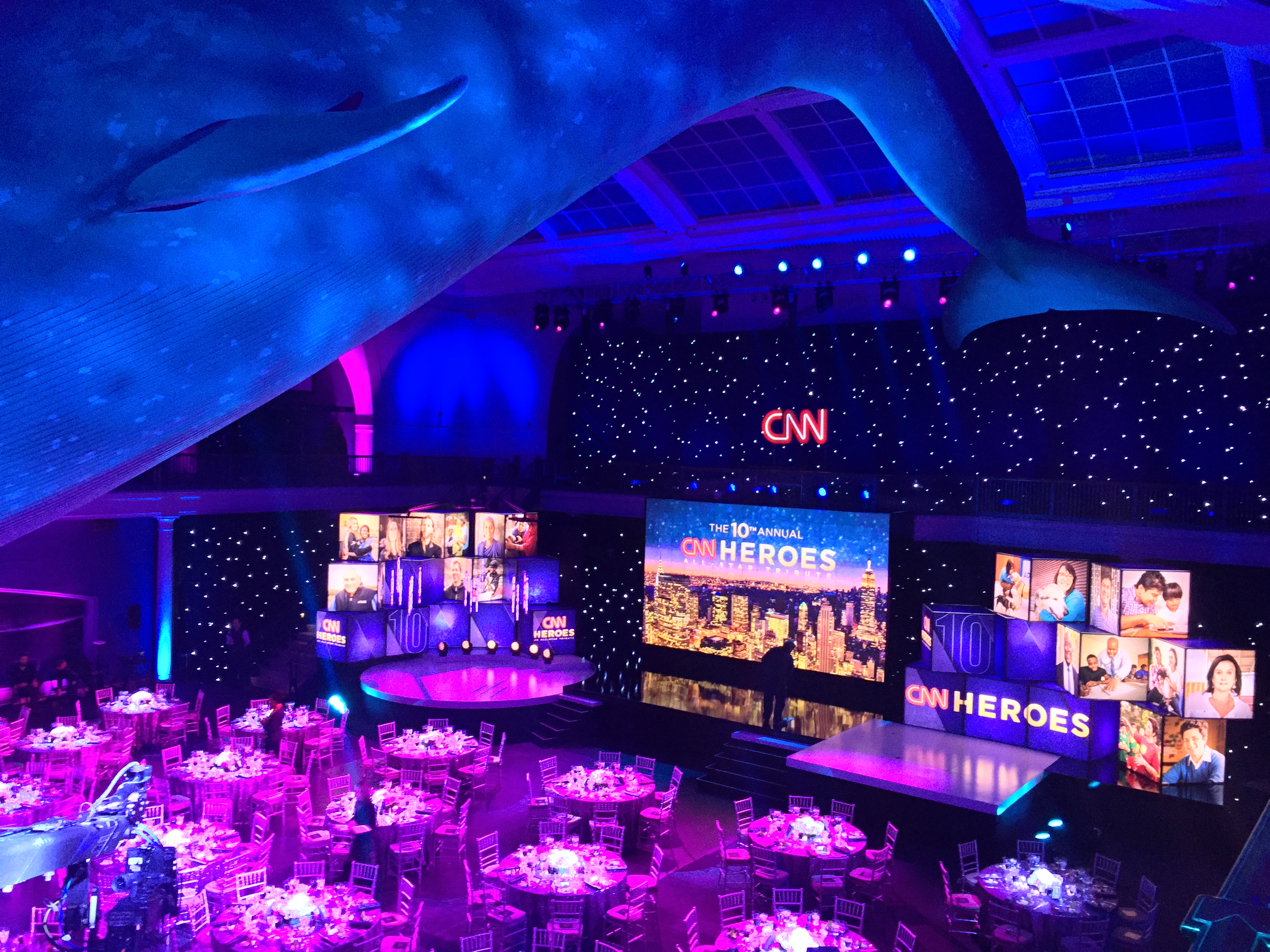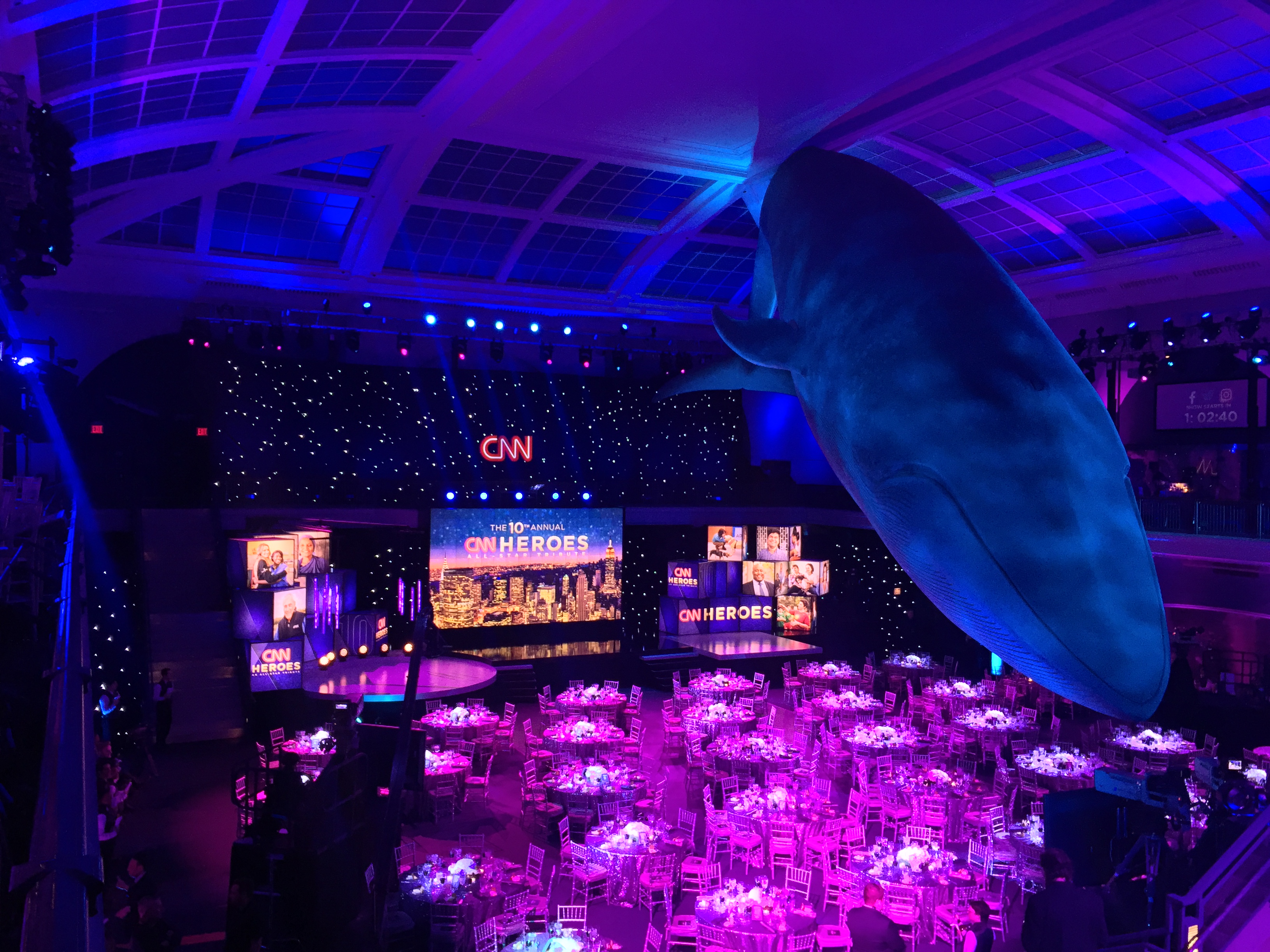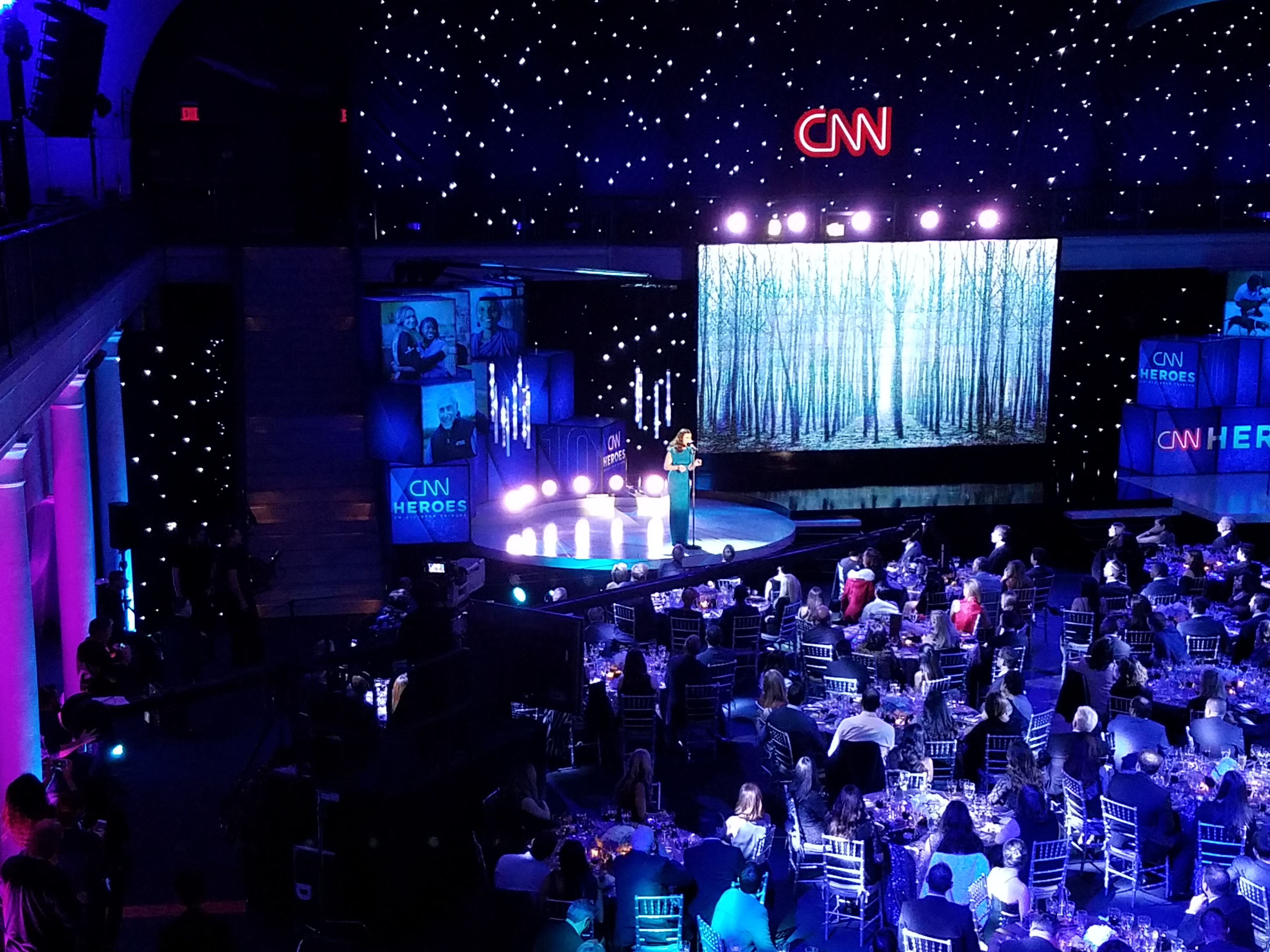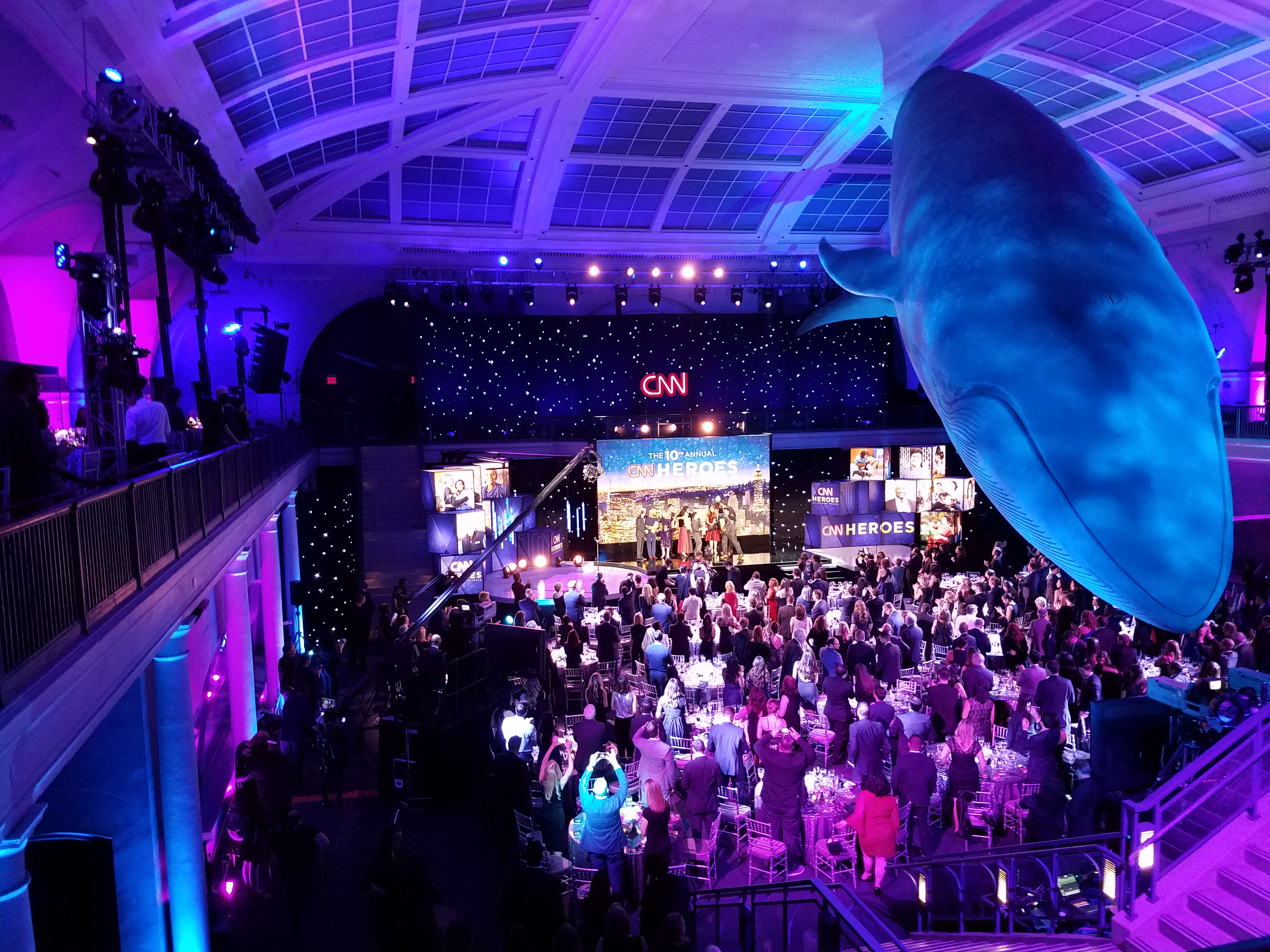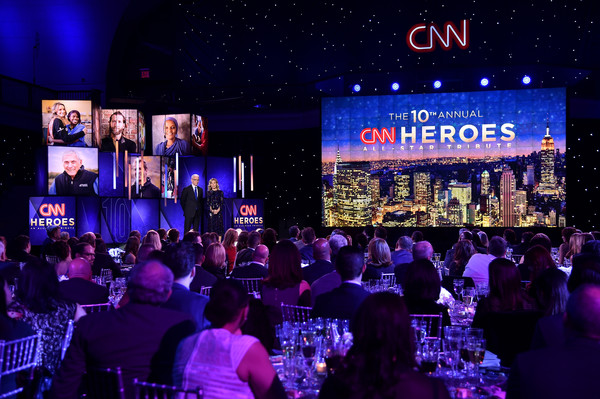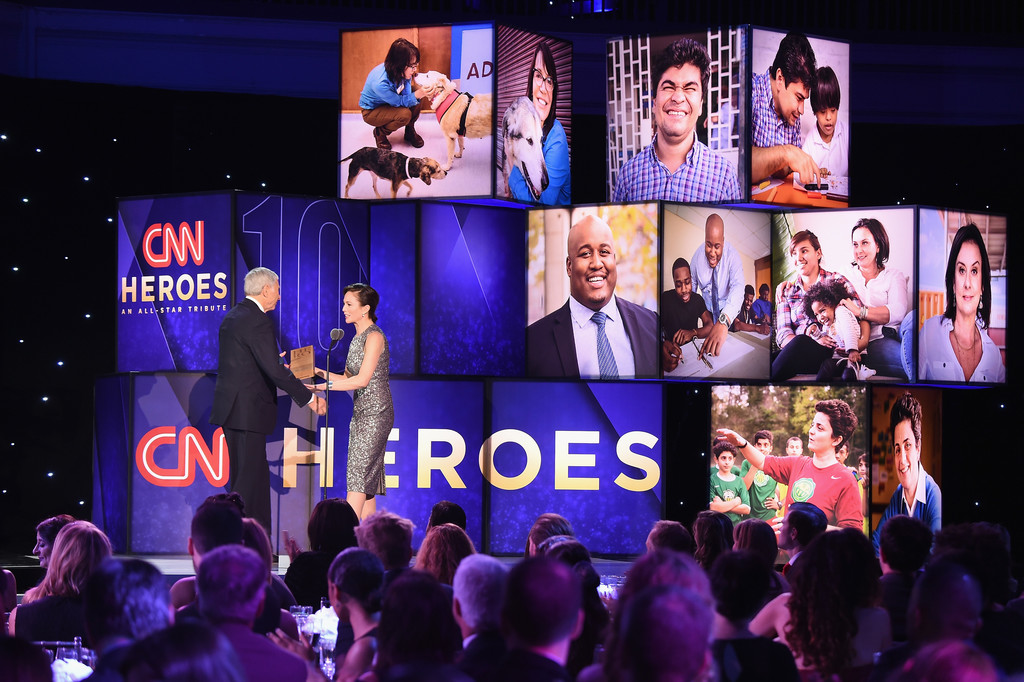 CNN's All-Star Tribute is an award-winning television special to honor individuals who make extraordinary contributions to humanitarian aid and make a difference in their communities. Set in the dramatic Milstein Hall of Ocean Life, also referred to as the "whale room", of New York's Museum of Natural History, this live event, is broadcast globally and hosted by Anderson Cooper.
For the 2016 broadcast, for the first time, and to celebrate their 10 year anniversary, the CNN Heroes ceremony was presented live.
The scenic focal point was a 21 by 12 foot video wall upstage center, used primarily to showcase videos of the individual heroes' achievements, and also provided an opportunity for CNN graphic branding. The video wall was flanked to either side by 20 internally lit scenic cubes which were faced in both Duratran portraits of this year's ten heroes and star field graphics. For this iteration of the show, an all-new graphics package was implemented on the cubes.
Musical guests performed on a circular platform stage right and each hero gave a speech highlighting their achievements at a podium stage left, all in front of the dynamic video field and elegantly glowing cubes. Dramatic lighting bathed the 94 foot long whale suspended from the ceiling, as well as the audience, in sapphire light.