The Rundown
Location:

New York City, New York

Affiliation:

BET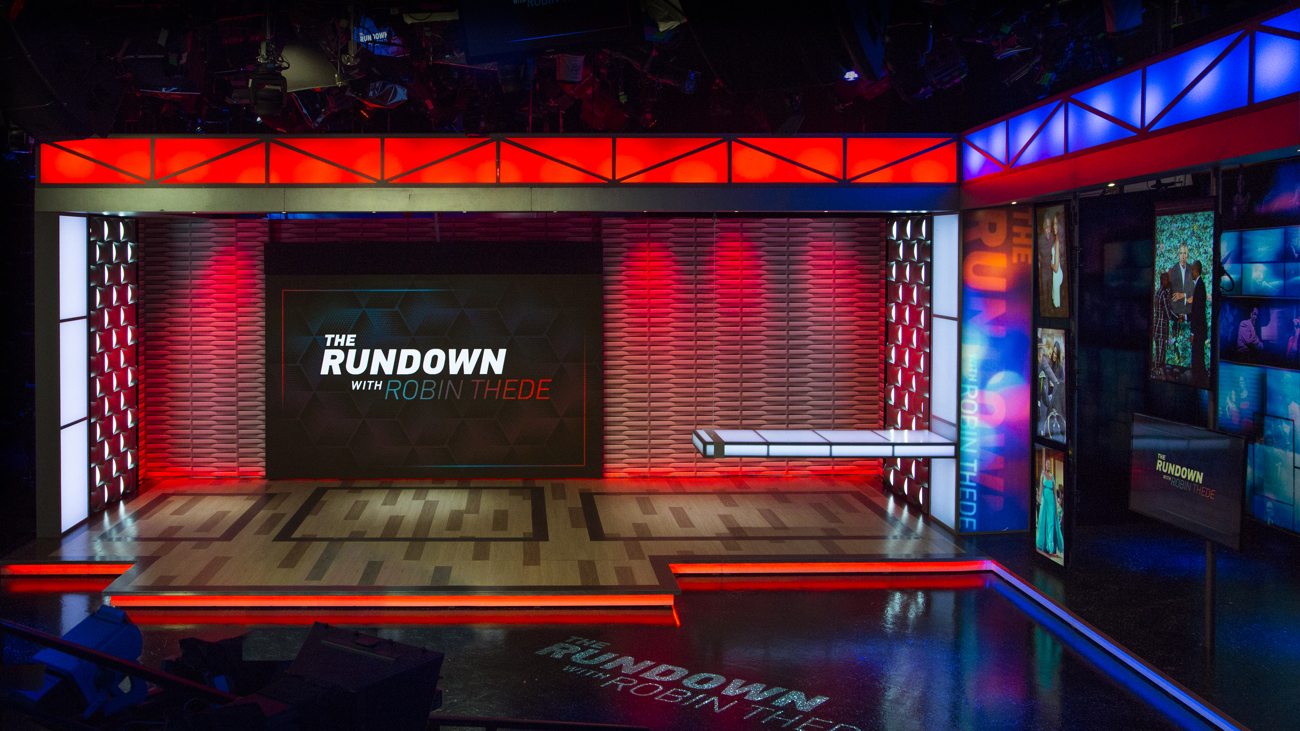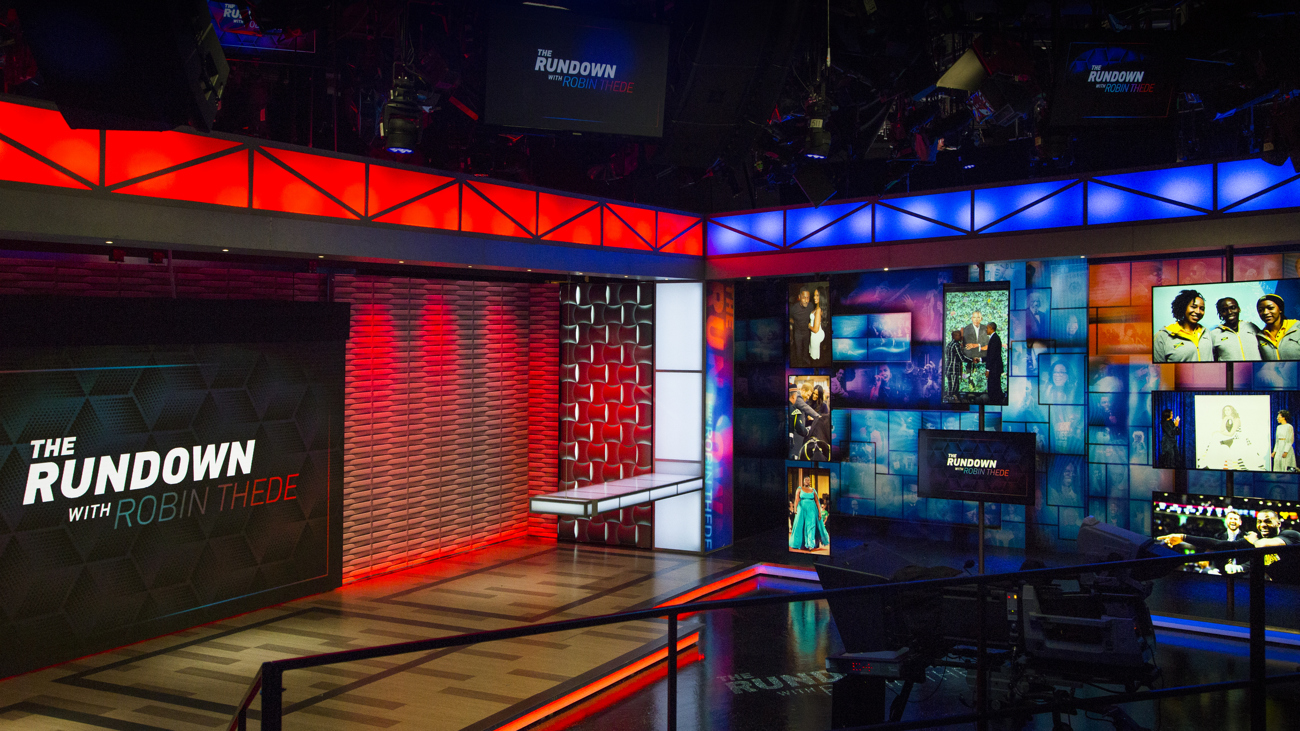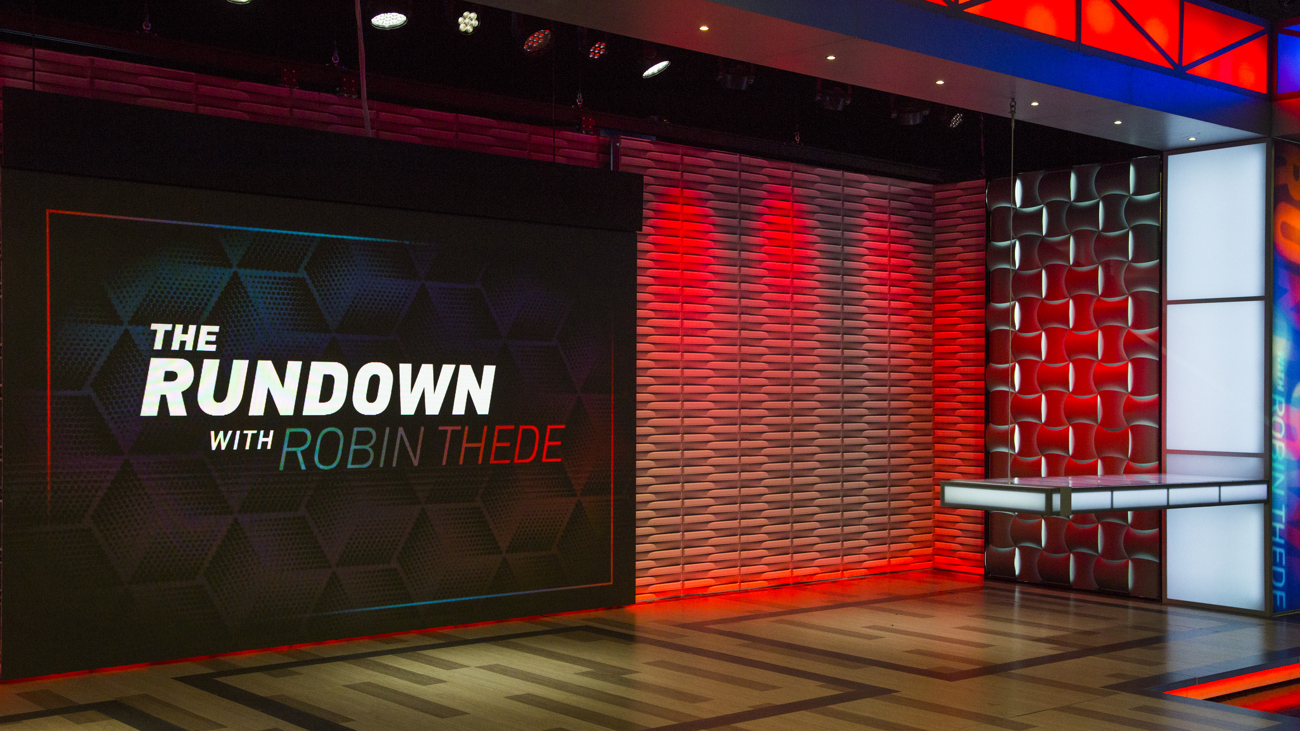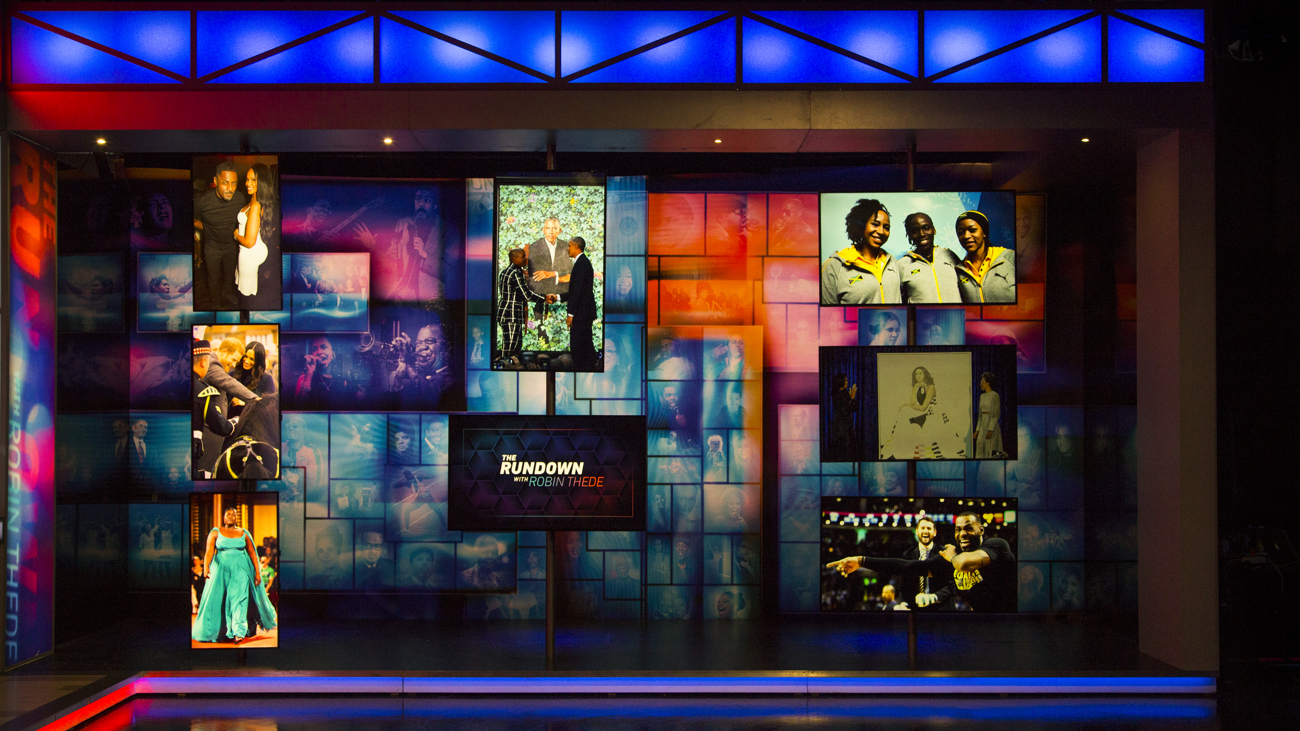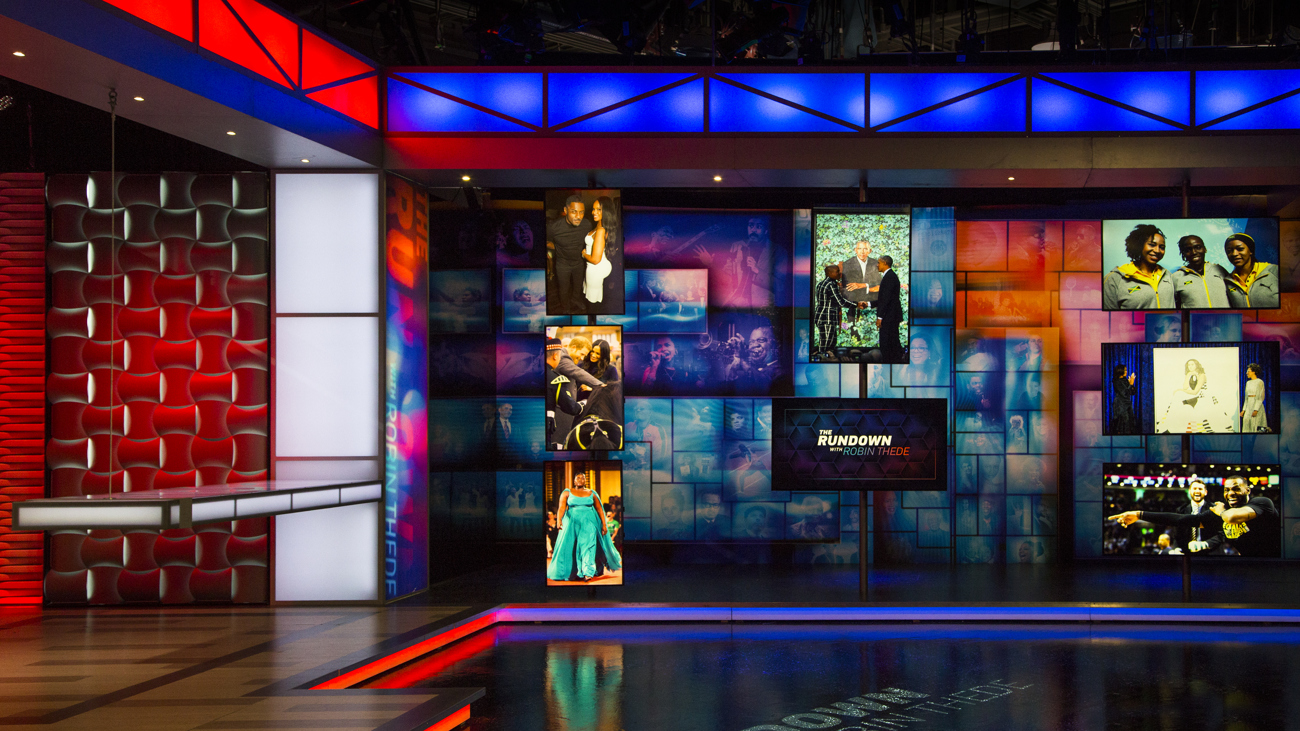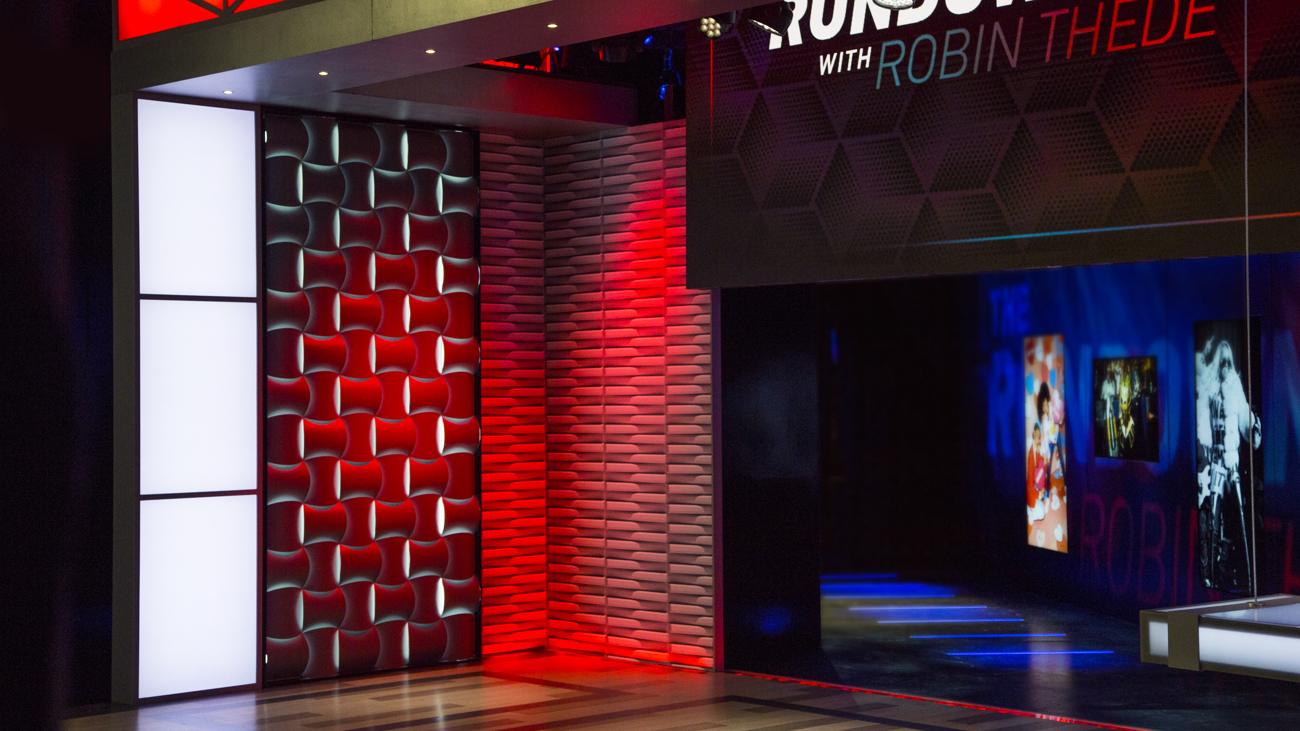 Set that debuted with show in 2017.
Production Design by Jack Morton Worldwide:
Jim Fenhagen – Production Designer
Evan Hill – Associate Designer, Art Director
Lighting:
Michael Scricca – Lighting Designer
Jon Bell – Associate Lighting Designer
James Milkey – Assistant Lighting Designer
Set Graphics printed by Wide Graphics, Inc.
The Rundown show credits:
Robin Thede – Host, Executive Producer
Andre Allen – Director
Kristen Everman – Co-Executive Producer
Brittany Scott Smith – Co-Executive Producer
Jo Honig- Co-Executive Producer
Sarah Wickliffe – Senior Graphics Producer
Ryan Mauskopf – Graphics Artist
Design Background:
When we were approached to pitch for a new late night political comedy show, our interest piqued. When we learned that it was for BET, and that the host would be Robin Thede, the former Head Writer from The Nightly Show with Larry Wilmore (which we also designed), the prospect became even more exciting. We knew what incredible potential there was for a savvy and funny late night show framed by the black American experience. We set out to create a modern space rich in depth and drama, creating a hybrid space that draws influence from high-end broadcast studios, architectural spaces, and old-school comedy club stages.
The slick, multilayered set design is built upon an L-shaped stage strategically placed on an angle in the studio for optimal camera shots and dynamic presentation and audience interaction. Each side of the stage features a rich combination of textures and patterns and a colorful framework of dynamic lines and accent lighting, most often displaying red on one side and blue on the other, but with the flexibility to program any color lighting. The show opens with the host "waiting in the wings"; a pre-show hallway where she speaks opening lines amid moody backstage lighting and strips of moving color-changing LED products.
The hallway spills out onto the main set where she greets her live audience and a large format LED wall is motorized to lower into place behind her. The show uses topical imagery in the monitor arrays and a stand-out feature is a printed backdrop layered behind the floating screens, showcasing a collage of influential and historical black celebrities and figures. The design and the show format gave Robin Thede the perfect platform to create the newest addition to an already stellar selection of late-night programs.
Images courtesy of Evan Hill / Jack Morton Worldwide