Morning shows offer extended coverage of Hurricane Irma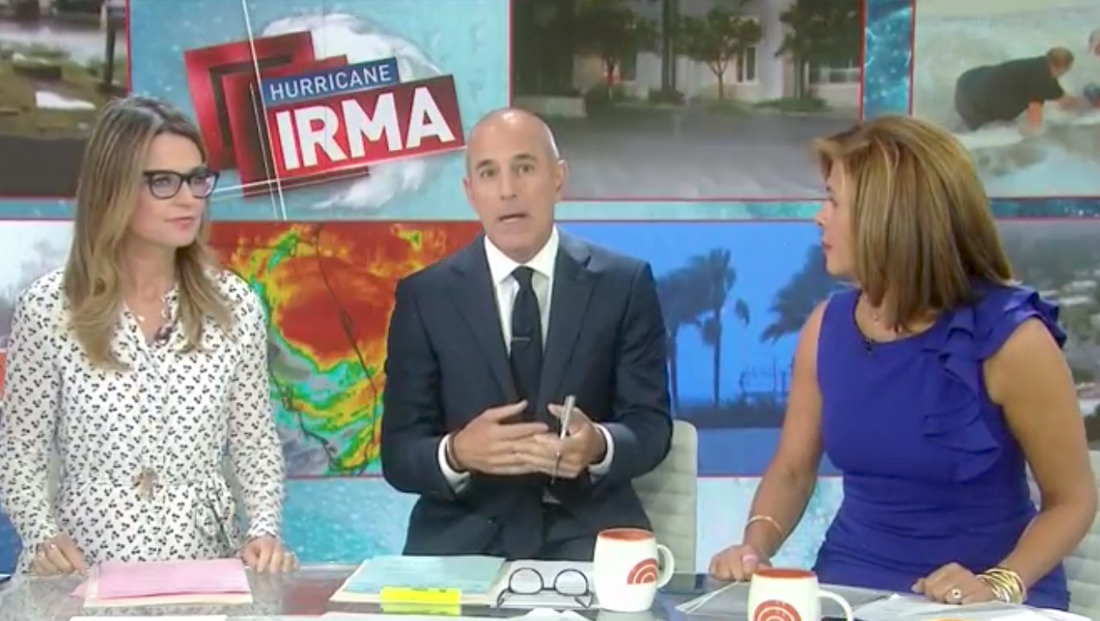 The big three networks offered up special and expanded editions of their morning news broadcasts Monday morning with a focus on Hurricane Irma.
'Today Show'
NBC News offered extended live coverage under the "Today" banner Monday morning, allowing stations outside of the Eastern time zone to carry the show live.
The network also moved its main anchor desk in front of Studio 1A's product area video wall, with the panels displaying the Hurricane Irma logo and imagery and live feeds from the field on a stormy blue background behind Savannah Guthrie, Matt Lauer and Hoda Kotb.