Weather.com unveils new site in beta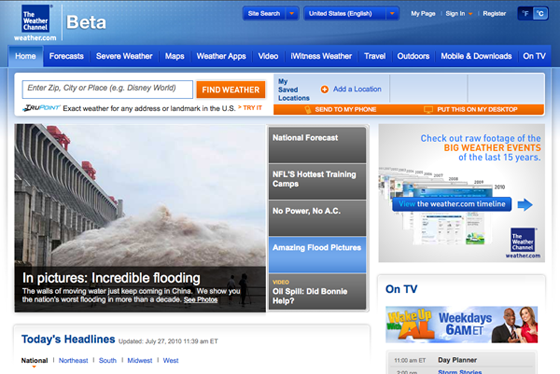 The Weather Channel has launched a new beta version of Weather.com
The new site is cleaner than the previous and features larger maps and images. The site also does a good job of matching TWC's new on air branding.
The site also does a better job of ad integration, unlike some competitors.
Too bad the designers of this site couldn't help sister network MSNBC with its recent redesign.