Weather Channel integrates with Foursquare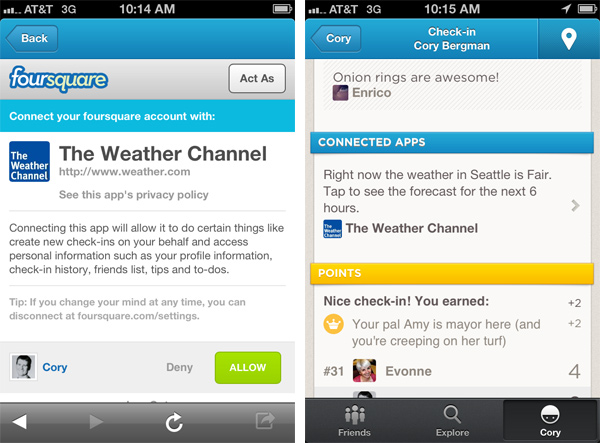 The Weather Channel has launched integration with popular geolocation service Foursquare.
By connecting Foursquare to the Weather Channel's service, users can now get forecasts when checking in to new cities.
"Along with having our users visit our properties, we also want to provide them relevant weather information within their existing daily mobile path," Vice President of International Mike Zarrilli told Lost Remote. "Working with Foursquare is an example of doing just that – seamlessly integrating our forecast and weather data  into a user's day," he added.
The new integration is made possible by Foursquare's new Connected Apps platform, which debuted at the end of June.