Peacock strutting its colors on 'Nightly' social media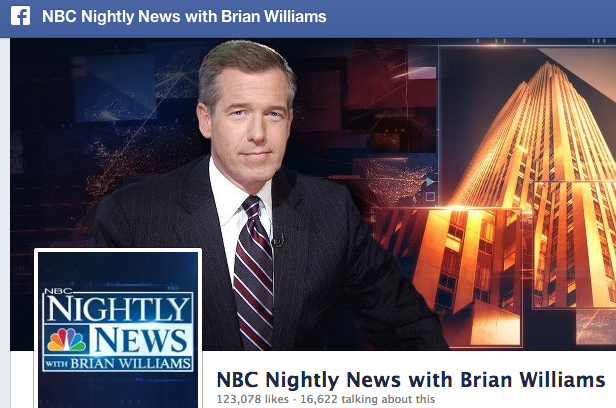 Update: Rock Center has also updated its Twitterfac and Facebook pages to include the color peacock as well.
We've noticed the color version of the NBC peacock has started sneaking its way back into "NBC Nightly News" social media profiles.
So far, "Nightly" has updated its icons on both Twitter and Facebook to include the six color version of the iconic NBC peacock — but the broadcast itself continues to use the single-toned version in its opens and most other on screen graphics.
Is the change going to be restricted to just social media or will the full color version be coming to the broadcast as well? Could this be connected NBC parent company Comcast's recent implementation of the peacock in its own logo?
As readers may know, the NBC peacock logo draws its origins from 1956, when an 11-feather version was first used to herald the advent of color broadcasting at the network.
Then, in 1976, the network simplified the logo and places it in front of a geometric "N" — it wasn't until 1986, the network's 60th anniversary  that the logo took its current form.
This variation was designed by Steff Geissbuhler at Chermayeff & Geismar.
In addition to the standard "flat" version, there are variants that include a shiny metallic effect, used mainly for entertainment programming, as well as a green version for "Green is Universal" weeks and a patriotic version used after the 9/11 terror attacks.
Incidentally, other NBC News programming, including "Meet the Press" and "Today" have used the color version of the peacock for quite some time, though the network's "Dateline NBC" and "Rock Center" newsmagazines don't include the peacock at all in their logos.
The latest in design, production and engineering
Subscribe to NewscastStudio for the latest delivered straight to your inbox.