CTV British Columbia updates Olympic Legacy Set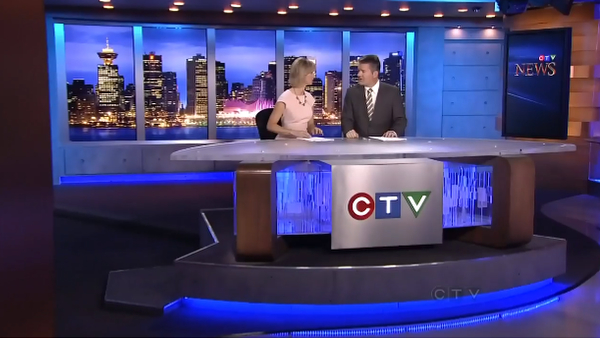 The realities of television news have forced changes to the Olympic Legacy Set at CTV British Columbia.
The set original debuted in 2010 for CTV's coverage of the Winter Olympics in Vancouver. After the games wrapped, local CTV affiliate CIVT-DT began using the set with some slight de-Olympicizing.

The most recent update removes the true windows from the studio, adding five vertical monitors, similar to WNBC-TV in New York.
The monitors are used throughout the newscasts to show related content and the Vancouver skyline.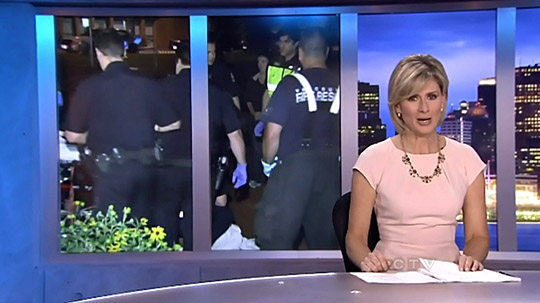 While the new look is polished, it lacks the true view of the city that was present only a few weeks ago. The new look is darker and dramatic, emphasizing deep blues and metallic surfaces.