'Today' centers up tease L3s, tweaks opening shot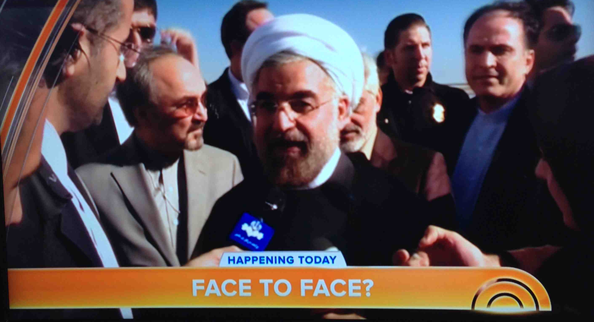 The new set and graphics are a little over a week old and tweaks have already started sneaking in.
We noticed Wednesday the show has started centering the text in the lower thirds used in the opening teases, which were originally left aligned.
Both theirs of the lower third are now centered, including the smaller blue text that appears above the orange bar in a white tab shaped box.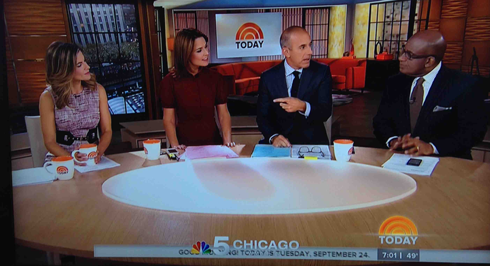 In addition, in Wednesday's opening shot, the slide down screen in the sofa area was displaying the show's new logo against a stark white background — a look that's reminiscent of the previous graphics package.
On the first few days of the new set, this screen was fed a sunrise photograph with a ghosted version of the sunrise icon in the opening shot, as shown below.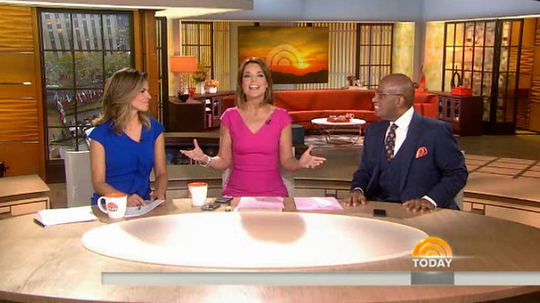 It's interesting to note that the white background version of the logo adds the "Today" name under the icon, and the white background makes the entire graphic much more prominent visually — perhaps an effort to emphasize the show's brand and name on air.