Trust me, this was not the weather in Chicago Saturday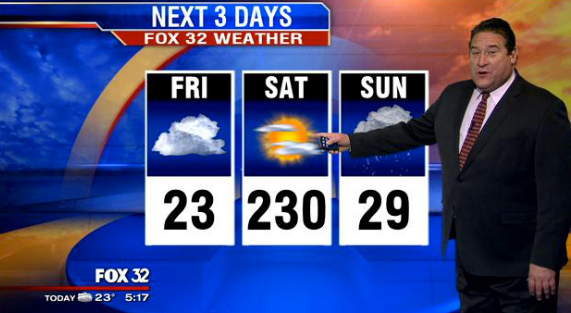 As you may know, half of your NewscastStudio team (me) lives and works in Chicago — which is in the middle of a cold snap (actually, as I write this, there are some light flurries are falling).
Also on NewscastStudio
Well, imagine my surprise when I learned the local Fox O&O, WFLD-TV, was predicting 230 degree temperatures on Saturday!
Obviously someone made a typo when entering the numbers into the three day board — though I can't deny some warmer weather would be welcome right now!
Here's the video:
[field name=iframe]
Some other entertaining typos we've covered in the past…