CNN tweaks Communications Center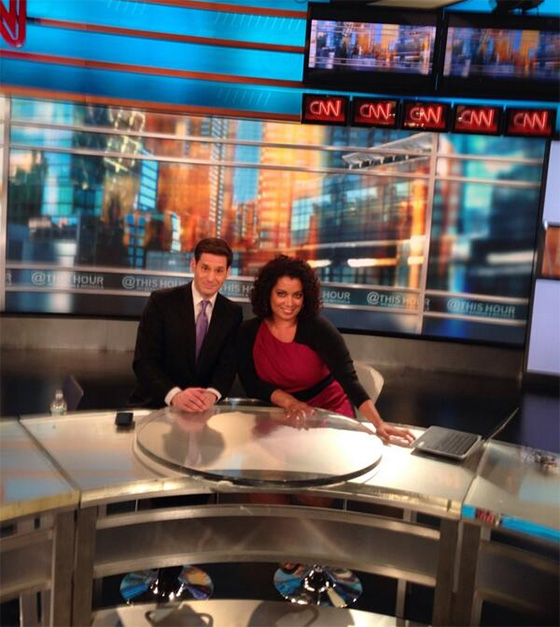 CNN has one again tweaked its main New York City studio, the Communications Center. The studio has a long history of updates, originally beginning life as the home of CNNfn.
The latest updates include a new desk, which will debut Monday on "@ThisHour."
Sources inside CNN say a full-scale revamp is "no longer a priority project," as CNN is planning to exit its Columbus Circle home in the coming years and have other capable studios in the building.
We'll see if "OutFront" remains in Studio 71, home of "New Day."
When "OutFront" first debuted in 2011, the Communications Center received modifications covering many parts of the set with painted paneling. These panels are now gone, revealing the original header design, too bad it doesn't match CNN's current look.